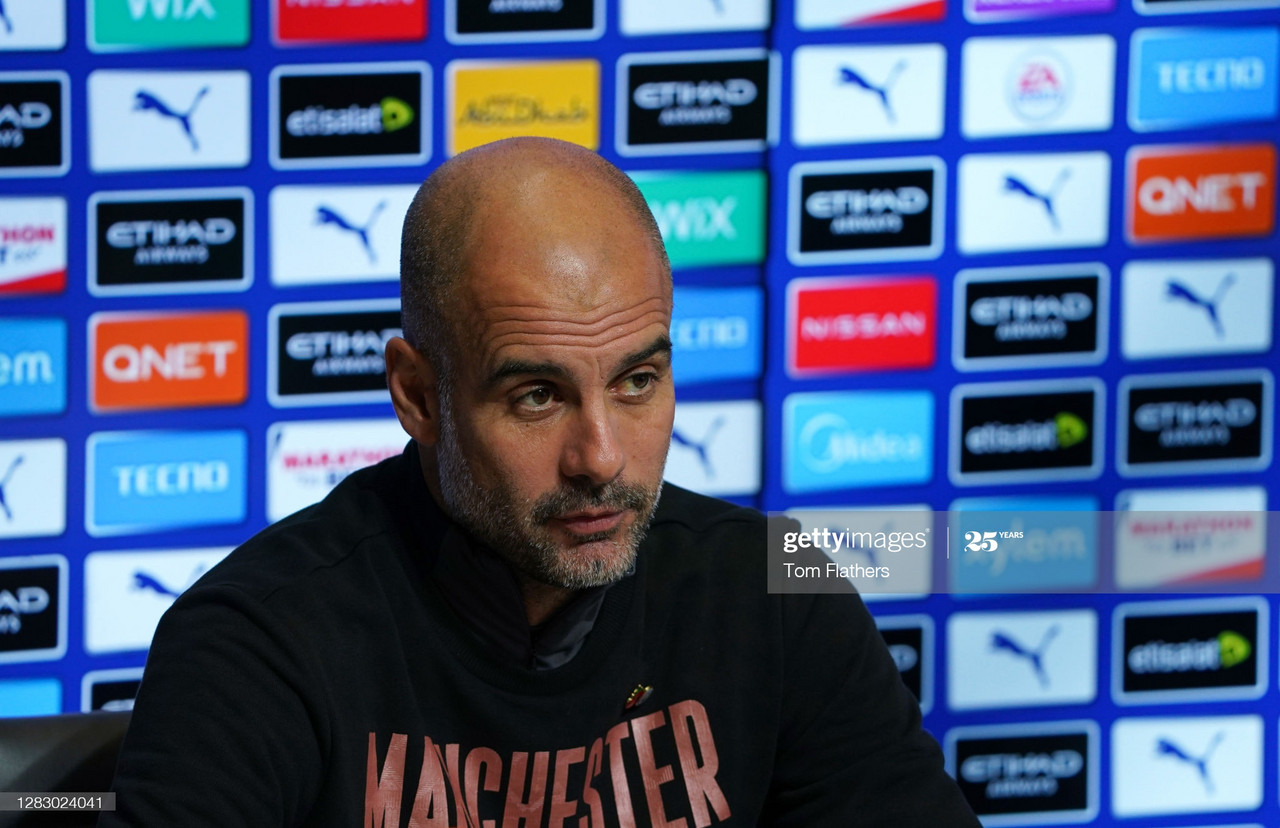 Manchester City boss, Pep Guardiola, has confirmed that Captain Fernandinho will not be available when City travel to the Tottenham Hotspur Stadium tomorrow evening.
Fernandinho had shared with his social media followers that he was 'ready again' following injury, however, Guardiola has explained that the Brazilian has come down with a stomach problem.
City defender Nathan Ake joins Fernandinho on the side-lines. The Dutchman withdrew from international duty just six minutes into the Netherlands' 1-1 draw with Spain. Ake picked up a hamstring injury during the friendly.
It's positive news for star striker Sergio Agüero. The Argentine suffered a hamstring strain against West Ham United last month. The forward joins Raheem Sterling who had left the England squad during the international break as a precaution due to a calf strain.
There are also doubts over the fitness of Benjamin Mendy and whether Oleksandr Zinchenko is eligible. The City midfielder was a member of the Ukraine squad who were forced into isolation following three positive covid tests during the break.
Guardiola's Injury Update
City travel to the capital five points behind Jose Mourinho's side. Spurs sit second in the table following a seven-match unbeaten run.
Guardiola explained that only Sterling and Ake had returned with problems following the break.
"Except for Nathan and Fernandinho, the rest have started to come back," Guardiola said.
"Fernandinho is not fit. He has a bit of gastroenteritis, something in his stomach.
"Sergio trained this week. Raheem trained for the first time today with the team.
"We've a lot of games until March and it will be important to have everyone fit."
A Return To The Premier League
With 17 City stars having represented their respective nations since Guardiola's side where last in Premier League action, the boss praised his players for their performances during the November transfer window.
City winger Ferran Tores bagged a hattrick for Spain against Germany, central defender Ruben Dias claimed two for Portugal against Croatia and midfielder Phil Foden scored a brace against Iceland for England in the Nations League.
"It's nice. They played good for the national team," Guardiola said.
"I know how important it is for the players to play good for the country they love. Ferran made a good performance, Ruben scored two and Phil too.
"I am so pleased he [Foden] is back with the national team playing at a high level. All the players played good."
Tottenham Hotstreak
High flying under Mourinho this season, Tottenham at home is made even tougher for City given Spurs' recent form.
Asked whether he thought the team from North London could be considered title contenders, Guardiola revealed that numbers don't lie!
"The numbers speak for themselves," he said.
"They dropped points against West Ham and Newcastle in the last minute. Imagine the points if they hadn't.
"The quality was always there. They qualified for the Champions League for four or five years and reached the final.
"They have been a good team since Pochettino took over. It is a fantastic squad."
A Messi Future
Manchester City are no strangers to Argentine footballers. Rumours suggest that there's one more on his way to the North of England.
Following Guardiola's contract extension on Thursday, speculation has been rife over whether Barcelona star Lionel Messi is the next big name to swap La Liga for the Premier League.
Former Barcelona manager Guardiola once again reiterated his desire for the Argentine striker to finish his career at the Camp Nou.
"Lionel Messi is a Barcelona player," he said.
"I have a huge gratitude for what Barcelona did for me as a player in the academy and as a manager. I have said many times that I would like Leo to finish his career there.
"I don't know what is in his [Messi's] mind. We have only incredible targets in our mind. I can't say anything else about the rest."
Manchester City kick off against Tottenham Hotspur at 17.30pm tomorrow afternoon.