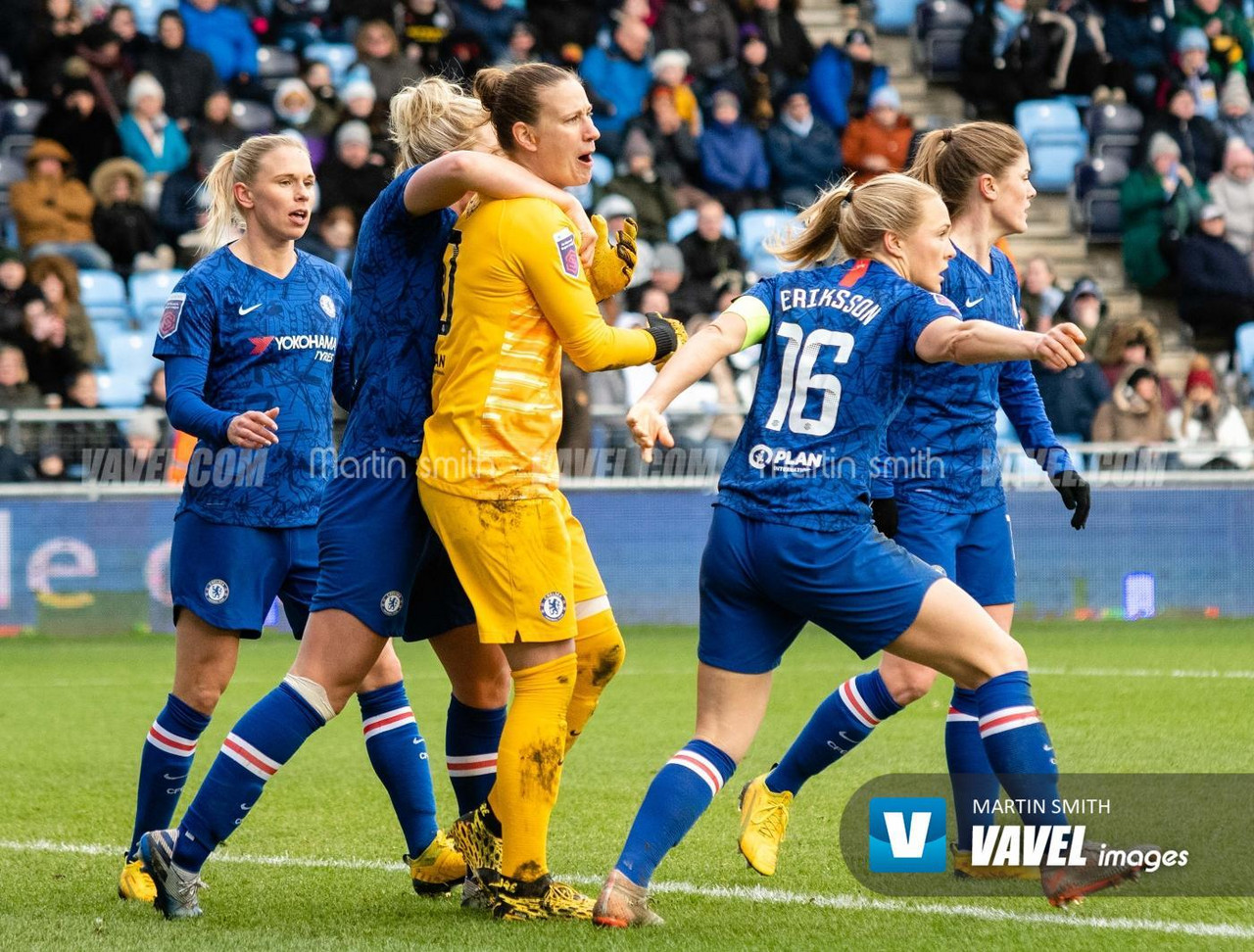 Brighton & Hove Albion have no wins from their last five Women's Super League matches and will face up to a supercharged Chelsea. Hope Powell's side have a difficult game ahead, as the Chelsea squad continue to showcase depth & dexterity with wins over all who meet their path.
The Seagull's will visit Kingsmeadow this Sunday, kicking off at 14:00 GMT on Sunday.
Chelsea have a fully fit squad coming in to Sunday's game and manager Emma Hayes will likely be rotating them yet again to ensure equal playing time and continued success.
The departure of Maria Thorisdottir from Chelsea in the recent transfer window raised some questions about the strength of the back line, but captain Magda Eriksson has been putting her body in front of any and all shots that dare come their way.
A recent red card for Kayleigh Green and a frustrating performance against Bristol City meant that Hope Powell had some stern words for her players after their recent loss, and she will be looking for more composure and tactical prowess going into this difficult game.
Chelsea Starting XI: Berger (GK), Bright, Eriksson, Ingle, Mjelde, Leopulz, Ji, Fleming, Harder, Kerr, Cuthbert
Brighton Starting XI: Fiskerstrand (GK), Roe, Kerkdijk, Le Tissier, Gibbons, Brazil, Wheelan, Bowman, Heroum, Kaagman, Jarrett
Melanie Leupolz continues to conquer the midfield for Chelsea and her recent goals from distance will really test the awareness of the Brighton defence. Elsewhere the talent of Jessie Fleming is really starting to flourish, the young Canadian international has been a real standout in recent matches and is able to keep up with her more experienced team-mates with real flair.
Brighton have found a true stalwart in Maya Le Tissier, her commitment to key defensive principals has helped the Blues immeasurably so far this season. The tenacity of Ellie Brazil will be needed more than ever against such a strong attacking side. She will be facing some stiff competition and will need to retain her cool when it comes to battles and blocking counter-attacks.
A Sam Kerr header was enough to just nudge Chelsea ahead the last time these two sides met in December of 2020. A previous outing in 2019 saw a 1-1 drawer with Chelsea almost falling victim to a second goal from Inessa Kaagman.
Chelsea will be aiming to add another unbeaten game to their impressive tally, whilst the Blues will be looking to pick up points to help them steer clear of the relegation battle unfolding with their close table rivals.
This match will be broadcasted on the FA Player worldwide and kicks off at 14:00PM GMT.