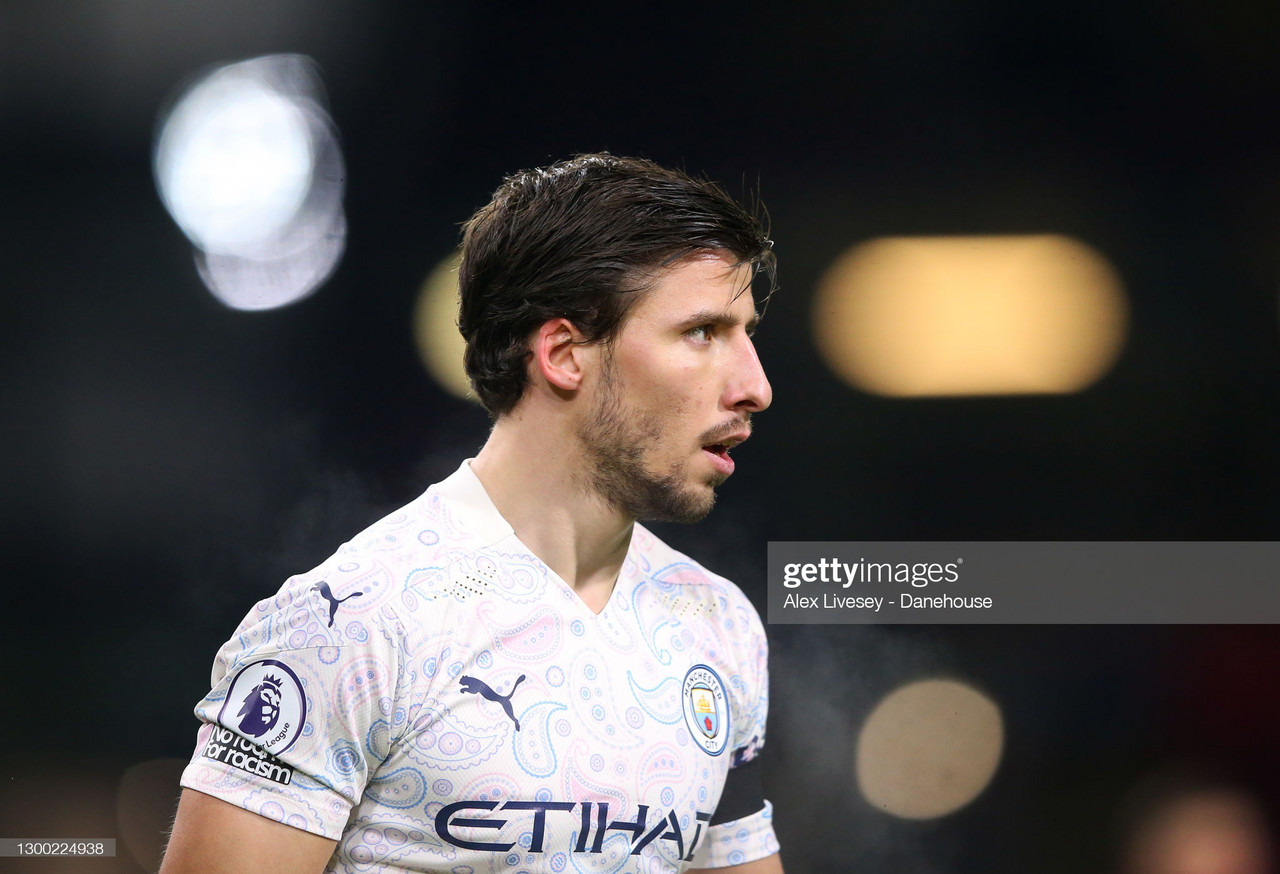 Could the Premier League title race be over this weekend? Many people believe so!
Game of the week
Liverpool vs Manchester City: Anfield, Sunday 16.30 (Sky Sports)
This is another one of those fixtures that people look for when the schedule drops at the start of the season. The Premier League has been defined by the teams of Pep Guardiola and Jurgen Klopp for many years. Long may their legacies continue!
Last season, Manchester City faced Liverpool with the knowledge that Klopp's men had just mathematically won the Premier League. It was The Godfather III of seasons for City -- not terrible but a fall from grace after two brilliant campaigns before it. This time, the shoe is on the other foot.
While the title race is still up in the air, a City win would put them in an incredibly commanding position; they would go ten points ahead of Liverpool and six points ahead of second-placed Manchester United, with a game in hand on all of their rivals.
Quite simply, Liverpool have to win this if they have even the vaguest hopes of retaining their title. They could also do with getting back to winning ways in order to ensure that they don't sleepwalk out of the Champions League places. Injuries are catching up on Klopp and many of his starters are looking a little fatigued. They are down to the bare bones.
All the signs point to a City victory and that is why my gut is going for Liverpool. If Klopp can get his team to play an effective deep-block then they can look to catch their opponents out on the counter. This has been a crazy season of twists and turns. The race for the crown can't end this weekend, can it?
Saturday
Aston Villa vs Arsenal: Villa Park, 12.30 (BT Sport)
Villa fell victim to a resurgent Jesse Lingard, who bagged a brace on his debut for West Ham United. It was an off-day for Dean Smith's men and Smith acknowledged that in his post-match interviews. Smith will have given them a small kick up the backside and they should be ready to give Arsenal a good game. This should be an exciting watch from the neutral perspective. So many exciting players on both teams.
Prediction: 3-2
Burnley vs Brighton & Hove Albion: Turf Moor, 15.00 (Sky Sports)
Liverpool hadn't lost a league game at Anfield since April 2017, and then came Burnley and Brighton! These two relegation-threatened teams play in very contrasting styles but, currently, neither are languishing in one of the bottom three places. Brighton play some brilliant football but they are a little toothless in attack; Burnley are much less easy on the eye but they defend valiantly. Stalemate inbound!
Newcastle vs Southampton: St James' Park, 15.00 (BT Sport)
Ralph Hasenhuttl has done a tremendous job at Southampton. The fact that he's lost 9-0 twice and is still adored by the Southampton faithful is indicative of his general excellence. Rewind to a fortnight ago and this would have been a tasty fixture for the visitors. However, the Saints could still be shell-shocked from their Manchester nightmare.
Prediction: 3-1
Fulham vs West Ham United: Craven Cottage, 17.30 (Sky Sports)
The litmus test for Scott Parker was whether he could turn Fulham's lengthy run of draws into wins. Unfortunately, their last league victory was in November and they only have two points from the previous 15 available. The wheels are still very much on Fulham's vehicle but they aren't travelling fast enough to convince doubters that they can survive. A tough match against West Ham isn't likely to help their cause.
Prediction: 1-3
Manchester United vs Everton: Old Trafford, 20.00 (Sky Sports)
United were ruthless against Southampton in midweek. They were giving a helping hand but they absolutely made the most out of the Saints' generosity. Ole Gunnar Solskjaer was able to fully rest Paul Pogba and give a 45 minute breather to Luke Shaw and Edinson Cavani. His team should be fresh and ready to overcome a topsy turvy Everton team that are finding it difficult to build some serious momentum.
Sunday
Tottenham Hotspur vs West Bromwich Albion: Tottenham Hotspur Stadium, 12.00 (BT Sport)
This is the perfect game for Sam Allardyce. Nobody expects his team to get anything and he can park the proverbial bus without having to think about taking the game to Spurs. He will also be aware that Tottenham are not the same team without Harry Kane and they are certainly exploitable.
Wolverhampton Wanderers vs Leicester City: Molineux, 14.00 (Sky Sports)
Wolves absolutely needed that good fortune against Arsenal. They were never going to break their barren run by playing well and dominating a game. It was like watching a game of FIFA when momentum is clearly against the other team. The footballing gods were kind! Will they be so king against their tough rivals from the Midlands? Probably not!
Sheffield United vs Chelsea: Bramall Lane, 19.15 (Sky Sports)
They may have given themselves far too much to do in the first half of the season but Sheffield United are fighting tooth and nail to keep in the top division. They have three wins in their last five league matches, scoring in four of them. Chelsea will be a difficult obstacle to overturn but the Blades will be competitive.
Leeds United vs Crystal Palace: Elland Road, 20.00 (Sky Sports)
Leeds battered Everton in the second-half but they just couldn't overcome their two goal deficit from the opening 45 minutes. It's a stark contrast to Palace, who really hung on against Newcastle but they managed to get the three points.