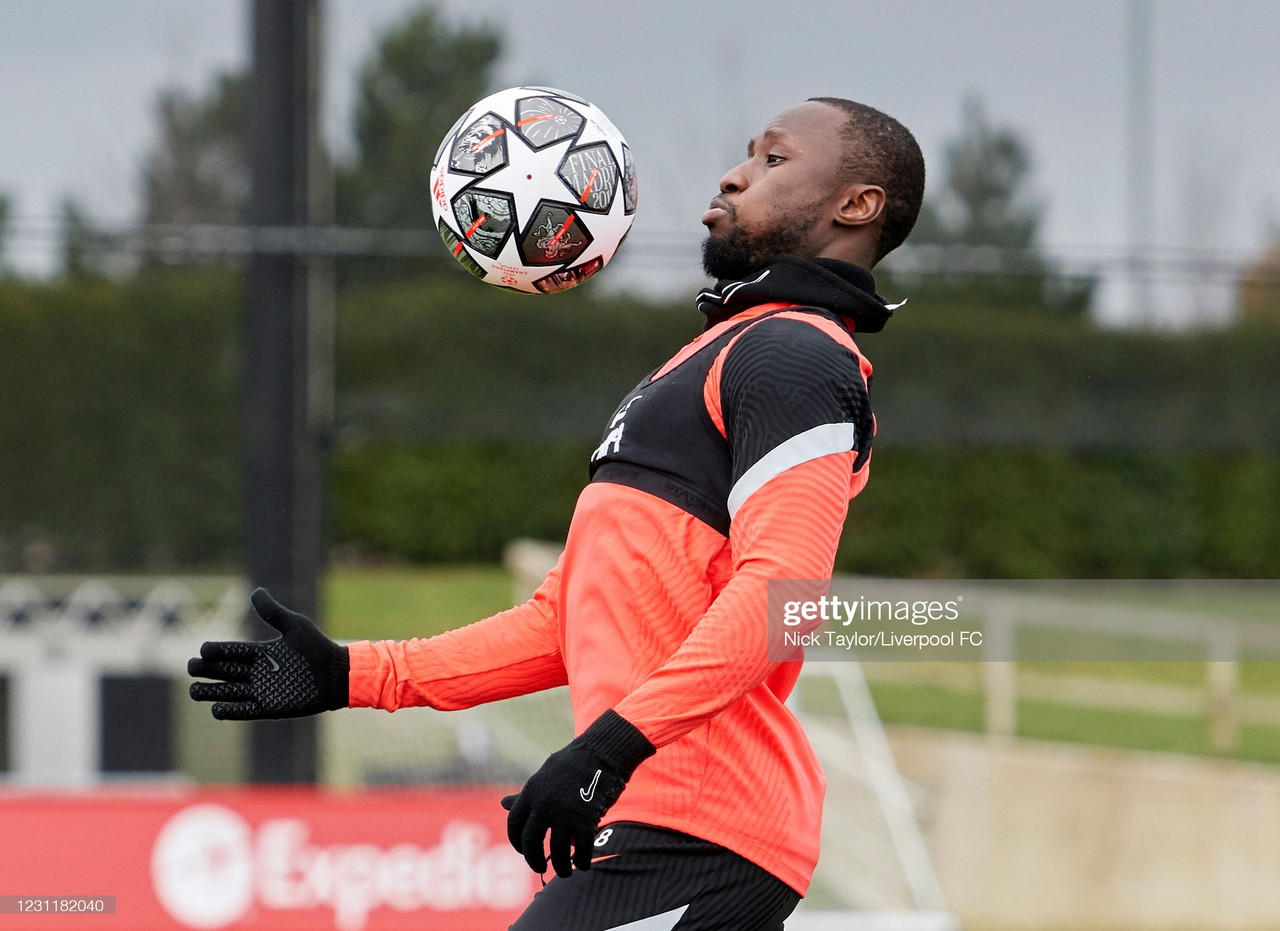 A number of continual blows to Liverpool's midfield options should have given the green light for Naby Keita to develop a run in the team. However, his own injury concerns have coincided with this turning openings into missed opportunities.
Now, with Jordan Henderson out until May and Fabinho having to become a makeshift centre half, the door has been opened again and this time it has to be capitalised upon.
So far at Liverpool
A lot was promised with the arrival of Naby Keita from RB Leipzig, the Reds even waited 12 months to get him to Melwood.
It's fair to say it has been an underwhelming first couple of seasons in red, after being envisioned as the all-action midfielder in Germany.
During his time at Anfield, he has only made 37 appearances and scored 8 times. His good spells in midfield have been few and far between for someone looking to break into such a consistent and well orientated three that Jurgen Klopp plays.
Despite this, throughout his short spell signs of promise have been signalled, especially when played on the right of the three behind Mohammed Salah. This partnership has been noted when played together.
What next?
The time has got to be now. With the injuries piling up and the current midfield options flattering to deceive, the chance has to be taken from now until the end of the season.
A run in the side alongside Thiago and Georginio Wijnaldum could end up doing him the world of good, and with Liverpool not being in contention for the league anymore, wiggle room can be afforded for him to adapt and get into the rhythm once more.
He will be competing with Alex Oxlade Chamberlain, another player who hasn't been able to keep himself fit enough to grasp the recent midfield vacancies. But perhaps he can bring that extra driving forward with the ball and supply to the forward line that Liverpool have been lacking of late.
With the arrival of Diogo Jota coming back into the squad, maybe Jurgen Klopp will rotate his midfield more often and focus on a 4-2-3-1 formation, which might benefit Keita who could be chosen behind the forward.
One thing is for certain though, as the missed chances to make a name for himself at Liverpool aren't being taken, the growing frustration of the team news breaking and his name not being on it is mounting.
The money paid to RB Leipzig needs to be proven before the summer, with him taking this important role in midfield and showing why Liverpool targeted him for so long. If it isn't, with a full squad available at the beginning of next season he will have fell further down the pecking order.