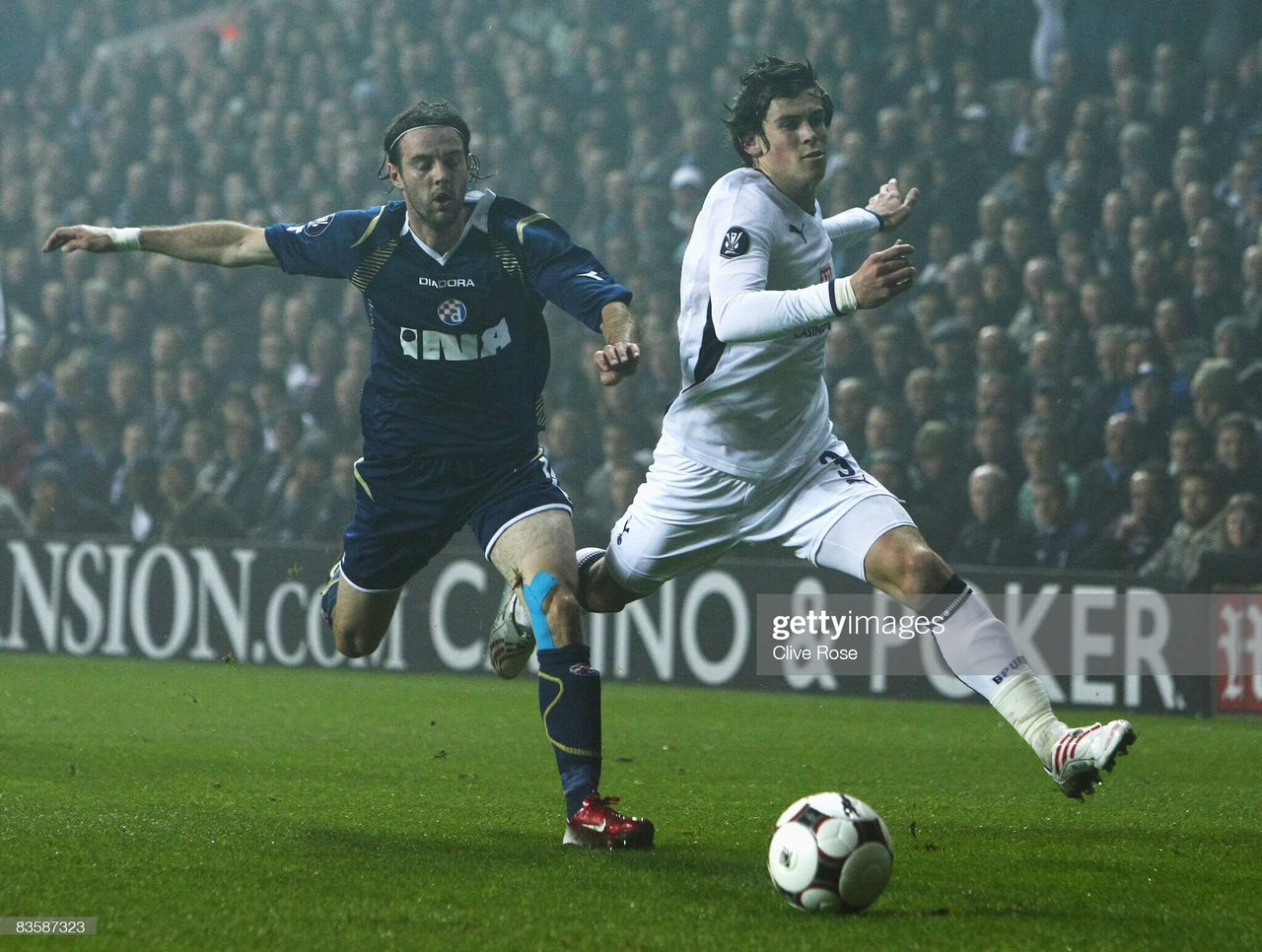 Tottenham Hotspur have drawn GNK Dinamo in the round of 16 of the UEFA Europa League.
The North London side have played Dinamo Zagreb in the Europa League previously, when they were both in group D in the 2008/09 season.
In that game, at White Hart Lane, Harry Redknapp's side won 4-0 with goals scored by Darren Bent (3) and Tom Huddlestone.
Bent scored a hat-trick during the game.
Spurs qualified for the next round in that competition coming second in group D but Zagreb finished last and failed to qualify for the knockout stages.
The team that went on to win that day included Gareth Bale, who rejoined Spurs on loan this season and Croatian midfielder, Luka Modric.
Tottenham Hotspur 4-0 Dinamo Zagreb
In the same game, former Liverpool player, Dejan Lovren, was in defence for the Croatian team.
Spurs head into this round having seen off Wolfsberger AC in the last round 8-1 on aggregate and Dinamo Zagreb beat FC Krasnodar 4-2 on aggregate.
Zagreb are top of the Croatian First Football League after playing 21 games and winning 15.
Spurs on the other hand, are 9th in the Premier League.
Both teams are progressing well in this competition.
Both teams topped their group stage table
Zagreb topped Group K - winning four of their six games - Spurs also topped their Group J.
Having only played one game against each other in the past, the tie is set to be full of surprises but an exciting game for supporters.
The tie is expected to be on the 11 and 18 March. With coronavirus restrictions still in place, only time will tell if both teams can play the game at their home stadium.
Spurs were drawn out second in the tie, making the away leg played first. However, with their North London rivals Arsenal drawn to play their home game the same day, UEFA are in discussions to move the first leg of the fixture to London.
Other draws include Manchester United vs AC Milan, Olympiacos vs Arsenal and Slavia Praha vs Rangers.