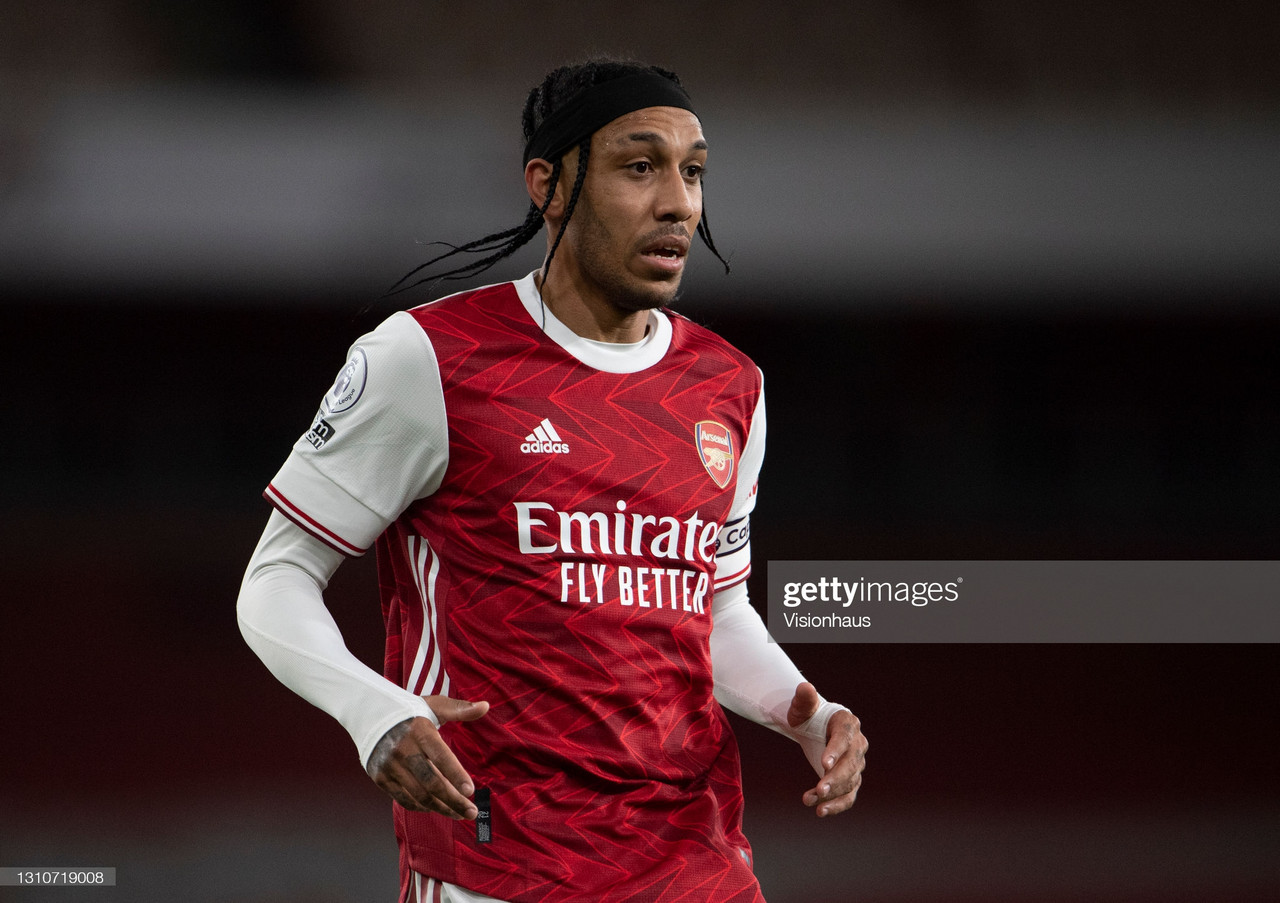 Arsenal's miserable season has resonated with Pierre-Emerick Aubameyang's worst return in a decade after nine league goals in 25 games.
Cast your mind back to August 2020 when the Arsenal skipper scored twice to lift another FA Cup against Chelsea for the north London club, 14 to be precise, you would have been labelled crazy to predict his current form this season.
A month earlier he smashed Thierry Henry's record after netting 50 Premier League goals in 79 games. A record that took the Frenchman 83 attempts. This accolade warranted a new contract in September 2020.
Many have their opinions on the current number 14 but sporting his worst goal tally in a decade has concluded criticism that is unfortunately deserved.
'Auba' is known for his constant ability to find the back of the net and after proving himself in England, a place where many players have crumbled, his status of being one of the hottest forwards in world football was confirmed.
The Gabon international scored four goals in 37 appearances during the 2010/11 season but as a 22-year-old striker debuting his first campaign at St. Etienne, no one battered an eyelid.
Fast forward 11 seasons and a sense of déjà vu has lurked after a poor season under Mikel Arteta.
The statistics
2020/21: 25 league appearances, 9 goals
2019/20: 25 league appearances, 14 goals
2018/19: 25 league appearances, 14 goals
2017/18: 20 league appearances, (Bundesliga), 13 goals
2016/17: 25 league appearances, 23 goals
2015/16: 25 league appearances, 22 goals
2014/15: 25 league appearances, 10 goals
2013/14: 25 league appearances, 13 goals
2012/13: 25 league appearances, 12 goals
2011/12: 25 league appearances, 10 goals
2010/11: 25 league appearances, 2 goals
It has been an abysmal season thus far and despite shouts of 'trust the process' from pessimistic Gooners, sitting mid table in the Premier League is simply unacceptable for Arsenal.
Everything was forgotten about when he scored a hat trick against Leeds United during the 4-2 win at Emirates Stadium on match day 24. Since that day he has scored one goal in six games, the opener against Burnley in the 1-1 draw at Turf Moor.
Last season, Aubameyang scored 37.5 per cent of all Arsenal goals in the Premier League. He earned Arsenal 19 points from his involvements. The drop in form this campaign has resulted in the north London club plummeting down the table, to a point where it has become embarrassing.
It is unclear what exactly has caused the slump and to avoid speculation, it is important to trust Arteta and the skipper in trying to rectify the issue that has eventually led to a crisis.