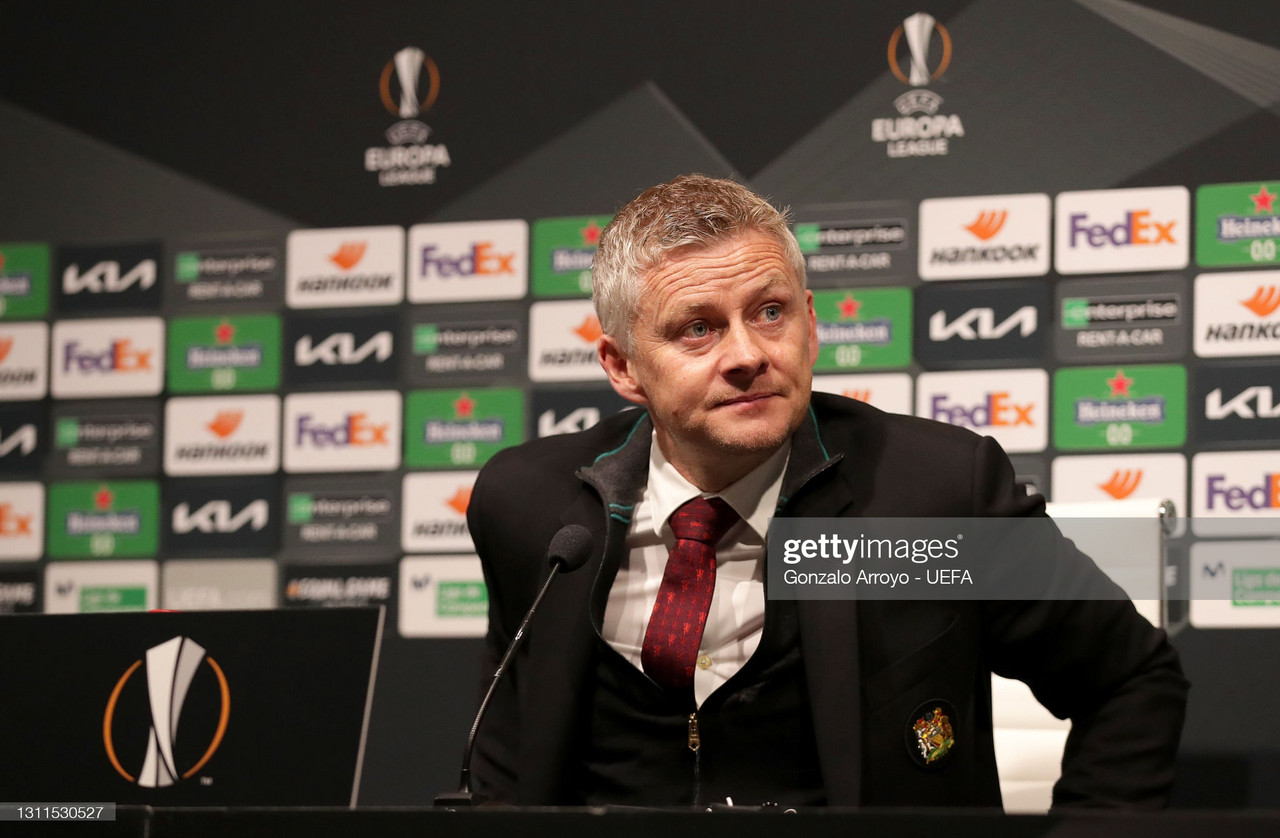 Manchester United put themselves in a great position to progress to their second Europa League semi-final in two seasons thanks to goals from Marcus Rashford and Bruno Fernandes.
Rashford opened the scoring in the 31st minute with his 20th goal of the season as he superbly controlled Victor Lindelof's ball over the top before cooly slotting into the bottom right corner.
United maintained their one goal advantage until Fernandes was caught in the penalty area in the 89th minute, before just about converting his penalty – sending his team back home with a great opportunity to progress in the competition.
When asked if he was happy about taking a 2-0 advantage back to Old Trafford, the Norwegian told MUTV:
"Yeah, of course. When you go away to Spain in a quarter final and get two goals, that's a very good result for us. We kept a clean sheet and David [de Gea] wasn't really troubled. Still, there was moments where they could have had chances but I thought we defended really well when we had to and of course 2-0 is a good lead."
On Rashford's opener, the United boss said:
"It was a fantastic goal all around. We've seen Marcus [Rashford] do this a few times, bring it down like this. He had another chance just before aswell, again a pass from Victor in behind, and I'm very happy with the way he took it."
When asked about United keeping three clean sheets in their last three Europa League away ties, Solskjaer said:
"It is a foundation to build a performance from. Of course, today, we didn't hit the levels that we normally do with the passing and the combinations. Our play didn't really hit the standard that we're used to but we did enough to get a good result to take back."
Solskajer was asked if he would pick anybody out from the game, to which he responded:
"Yeah, definitely Victor [Lindelof]. He kept us glued together, was good on the ball, he commanded, and what a pass for the first goal."
When asked if any of the substitutions were due to injuries, the United boss said:
"No, hopefully they'll be okay. With Marcus, his foot is a bit sore so we didn't want to aggravate that too much. Paul [Pogba] had a little niggle but he should be okay."
The Red Devils travel to the Tottenham Hotspur Stadium on Sunday as they take on Jose Mourinho's men in the Premier League, before attempting to see out the Europa League tie as Granada come to Old Trafford.