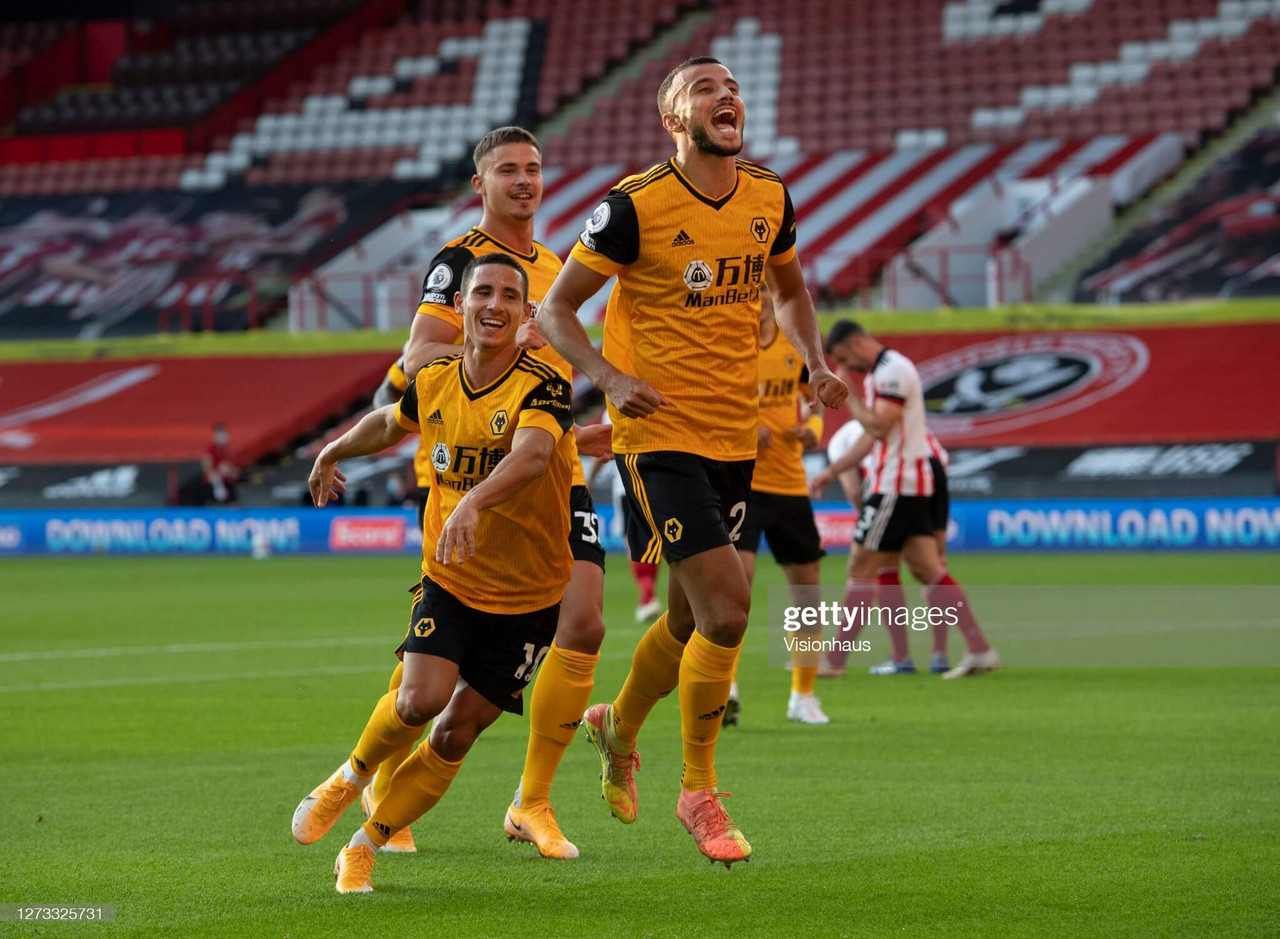 Wolverhampton Wanderers host Sheffield United as Nuno Espirito Santo's side will hope to build on last week's late heroics against Fulham.
Adama Traore clinched the victory in added time, to earn three points away from home.
Wolves will hope to capitalise on Sheffield's poor Premier League form, with the visitors having lost all of their last four games, sitting firmly at the bottom of the table.
Wolves 4-2 Sheffield United, 8 May 2005
On the final day of 2004/05 EFL Championship Season, Glen Hoddle's Wolves side concluded the season in thrilling fashion.
Wolves entered the game unbeaten in their last six matches and faced a Sheffield side who sat four points ahead in the table.
After just 12 minutes, Joleon Lescott put Wolves ahead, only for the Blades to equalise a minute later.
The gold and black lead was restored with a calm finish by Leon Clarke, before Andy Gray equalised, putting the teams level at half-time.
Kenny Miller and Kevin Cooper scored in the second half to secure the three points for Wolves.
The emphatic victory meant Hoddle's side finished in ninth place, one point behind their visitors in eighth.
Wolves 2-0 Sheffield United, 28 September 2013
In the EFL League One, the two sides met after five years without facing each other.
Kenny Jackett's side cruised to a 2-0 victory to move three points away from top spot.
It took until the second half for Leigh Griffiths to only just open the scoring.
The Scotsman just about got on the end of Bakary Sako's cross, before the visiting goalkeepers save bounced off of Griffiths and bobbled into the back of the net.
After creating the first one, Sako then sealed the win in style with a thunderbolt from 30-yards out.
The Malian was teed up nicely, after Sheffield failed to clear the corner, and smashed into the roof of the net.
Sako and Griffiths ended the weekend as Wolves' top goalscorers, both with five goals.
Wolves 3 - 0 Sheffield United, 3 February 2018
Wolves showed why they were 11 points clear at the top of the table, with a confident performance.
After just five minutes, Ruben Neves scored in his usual, long-range, fashion.
Neves picked up the ball on the edge of the box, took one touch before curling his effort into the top corner.
Diogo Jota then rounded off a beautiful team goal to double the home sides lead. A one-two with Ivan Cavaleiro set up Jota on his weaker foot, to drive into the bottom corner.
Sheffield were then reduced to ten men after their goalkeeper took out the Jota on the edge of the box.
The resulting free-kick was converted by Cavaleiro, with help of a deflection from the wall.
This made it back to back wins for Wolves, strengthening their hopes of winning the league.