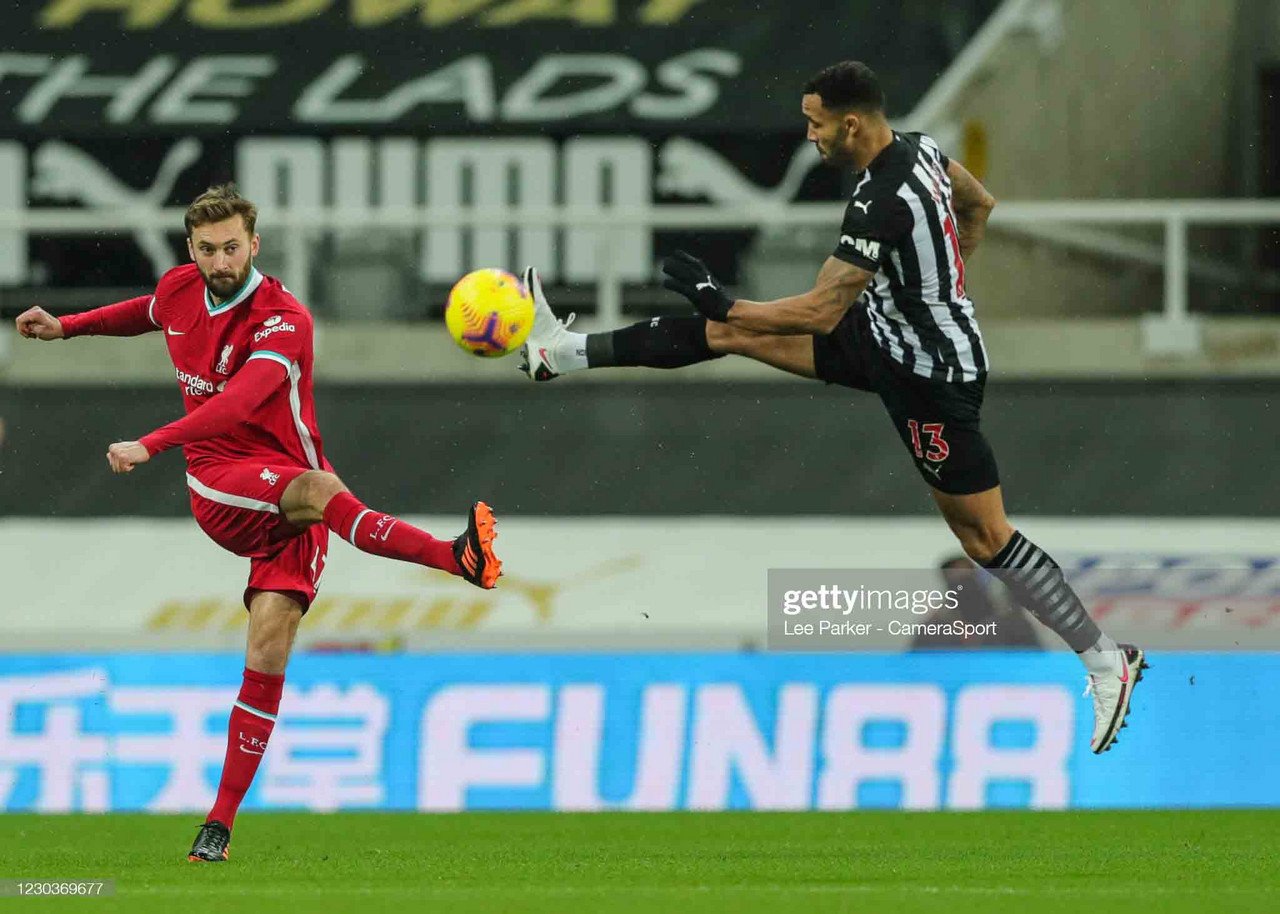 Joe Willock's headed winner in the 3-2 triumph against West Ham United moved his side considerably closer to safety and any sort of result at Anfield would do the same.
The Magpies' Premier League status had looked to be in some serious doubt but back to back wins have eased the worries whilst also relieving some of the pressure on Steve Bruce.
With safety all but secure and Allan Saint-Maximin and Callum Wilson back from injury, there is finally reasons for Toon fans to get excited about their side.
In recent years a trip to Anfield would have been put down as an automatic defeat but they have not been the same animal this year and if Newcastle approach this game in the correct manner, they do have a chance of causing an upset.
Replicate the Spurs performance
Despite having won their last two games, it is the 2-2 draw with Spurs that should give Bruce and his players the most encouragement going into this game.
Against Burnley, Newcastle were mostly awful and they tried their hardest to throw away a two goal lead against 10 men last time out but against Spurs, they did play well.
When the lineup was announced an hour before, there was a collective groan on Tyneside as Bruce had returned to the back five but the outcome was very different to the expectation.
Jacob Murphy and Matt Ritchie have given the side a new outlook going forward and against Spurs, United managed a massive 22 shots on target and looked good going forward throughout.
Playing on the counter with a genuine threat on the break is the way to go against Liverpool. The Reds have been a bit toothless going forward of late and Newcastle may just get a few chances at the other end with the likes of Saint-Maximin on the pitch.
In a similar vein, the reverse fixture at St James' Park saw Newcastle execute their game plan brilliantly and despite riding their luck at times, they were always in the game and earned a valuable point.
Take advantage of the Super League hangover
Liverpool were one of the shameless six clubs that were part of the failed European Super League project and as such there is somewhat of a toxic atmosphere around the club.
The Reds were met by protests outside of Elland Road prior to their 1-1 draw and fan groups have even gone as far as removing banners from the Kop end ahead of the club welcoming the Magpies.
With potential hefty punishments looming large over Liverpool and unrest at the owners increasing, Newcastle do have an opportunity to take advantage of that just as Leeds United did.
On top of the toxicity around Anfield, their formidable record at their home ground is no more with United's relegation rivals Burnley, Brighton and Fulham all managing to win there this season.
Don't be scared
If Newcastle set up in awe of their opposition, they will get picked off relatively easily but if they are proactive in their approach, they have a punchers chance.
There is no reason why they should give Liverpool too much respect as they are not on the same level that saw them ease to their first ever Premier League title last term.
The Reds being without Virgil van Dijk has been a major part of their uninspiring season and Wilson had a great game against them last time and was a particular pain for Nat Phillips to deal with.
A front three of Miguel Almiron, Allan Saint-Maximin and Callum Wilson can be a danger to any side in the game and Bruce shouldn't forget that when choosing the approach for his side's trip to Anfield.