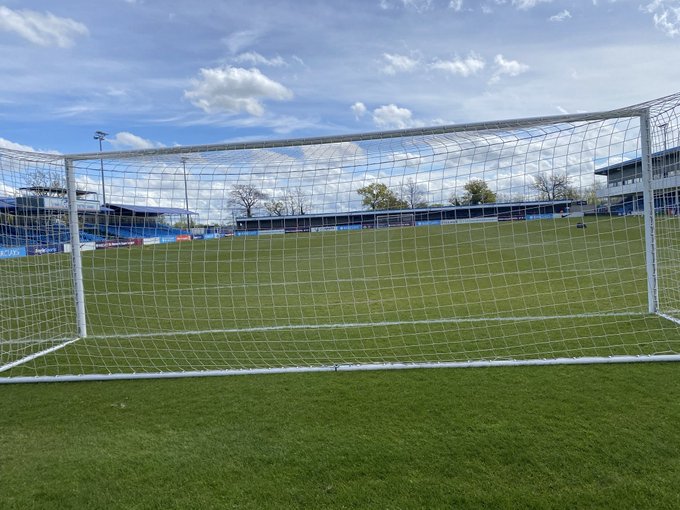 Tottenham Hotspur Women managed to snatch a narrow win over Birmingham City at Damson Park.
It was a rather turgid clash to close out the Women's Super League season. However, Blues managed to secure survival courtesy of Bristol City's defeat to Brighton. It is a remarkable feat for the Midlands outfit who have battled against incompetency and injury to secure their top-flight status.
Story of the match
It was a rather dire first half where neither side looked like scoring. The hosts had a bright start, with makeshift central midfielder Sarah Mayling intercepting a loose ball out of defence and charging forward. However, she could only force a throw after her cross was blocked. Spurs quickly began to dominate possession but Carla Ward's side were able to crowd the defensive areas and limit how many real chances Spurs could carve out.
The first of relatively few chances came in the 13th minute through Ashleigh Neville. The right-back received the ball in acres of space and stormed into Blues territory. She was looking for the run of one of the forward players, but the run never came. She was forced to cut inside the box and eventually found Jessica Naz, but her cross went out for a throw.
This became a theme of the first half, with most of Spurs' positive play coming through their full backs. Returning Blues legend Kerys Harrop linked up well with Shelina Zadorsky to transition the ball quickly from defence into attack. Neville's runs down the right flank often saw her cut inside, but the killing blow was just lacking once she released it.
Despite Neville's best efforts, Spurs could not force the opening they needed. Instead, the main focus of the first half was the referee. Lisa Benn waved away no less than three penalty claims in the first half, with the second in particular seeming stonewall. Lucy Quinn latched on to a long ball out of defence and headed it beyond her marker. She went to turn and run onto it, but she was brought down. The referee was less than interested, much to the annoyance of the Spurs staff.
The best chance of the first half fell to the hosts and it of course fell to Arsenal loanee Ruby Mace. A free kick was arched into the far post by Rebecca Holloway and Mace rose to meet it. The young defender could only divert it just wide of the post. The referee blew for a foul so it would have been disallowed regardless, but it was still a let-off for Spurs.
The second half started as the first ended. Spurs dominated possession, but the only real chance fell to the hosts. Some good pressing by Claudia Walker let her take advantage of some careless play by Zadorsky and pickpocket her. The Blues top scorer was forced out wide, so she could only drag her shot just wide of the far post. It was another let-off for Spurs who were growing evermore frustrated.
It was a disappointing first hour for Spurs from an attacking perspective. Their build-up play was slick and they were able to get Blues camped around their own area, but the final ball was lacking. On countless occasions, Spurs found themselves in space down the flanks but with only an empty penalty area to cross into. It was perhaps typical of their season. Since Alex Morgan returned to America in January, they have lacked an outlet up front. Their form and goal output has suffered because of it and it needs urgent attention going into the summer.
Kit Graham's powerful 71st minute finish was enough for Spurs to clinch the win, but it was a concerning performance for Rehanne Skinner. If Spurs are to push on and avoid a repeat of this season, they need that focal point in attack.
As for Blues, they have at least managed to achieve the seemingly impossible and survive in the WSL. Even though it was far from a classic performance, it is a remarkable achievement for Ward and her team. Despite points deductions, automatic losses and only having 12 players for today's game, they have defied the odds and worked their way to survival.