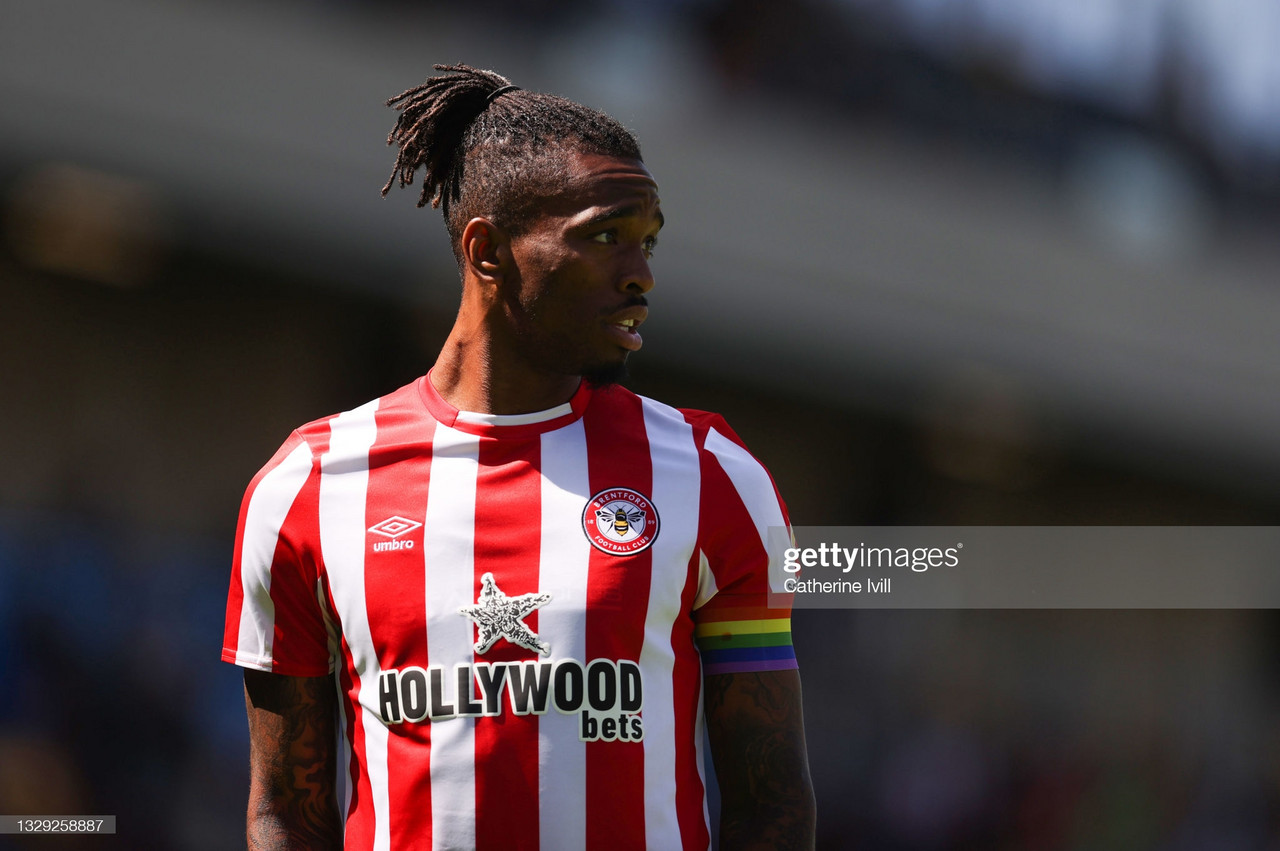 Brentford got their first sample of Premier League football on Wednesday night in an entertaining 2-2 draw against Manchester United at Old Trafford.
It was a game full of outstanding goals. If it wasn't an exhibition match, Andreas Pereira and Shandon Baptiste would have been in strong contention for their respective clubs' goal of the season.
Ivan Toney, a man not on the score sheet last night but one who knows how to find the back of the net, is keen to exceed the tallies of former Championshipduo Patrick Bamford and Ollie Watkins, who made the step up last season and scored 17 and 14 respectively.
In an interview with The Athletic, Toney didn't want to reveal his exact target but insisted that he was aiming high.
"I won't tell you my target but it is higher than 14 and 17. I feel like if you aim higher and you come up just short, you will be alright. You have to aim crazy. I want to achieve something crazy."
The 25-year-old speaks about his ability with a lot of confidence, and he has every right to do so having recently broken the Championship record for most goals scored in a regular season - he got 31 in 45 appearances last campaign.
In doing so, he beat Glenn Murray's tally of 30 from 2012/13 and became only the second player to reach 30 goals in the league since its reform in 2004. Despite the magnitude of the accomplishment, it wasn't one that truly sunk in until the season finished.
"You know what, it didn't actually sink in straight away. It sunk in after the season ended and I thought, 'Hold on a second, I've actually broken the record!'
"People kept saying to me, 'Do you not realise how big that is?' But I'm just thinking, 'It's my job to score goals'," he said.
With an overall record of 33 goals and 10 assists in 48 appearances including the play-offs, perhaps his most important contribution was to open the scoring in the play-off final against Swansea City from the penalty spot; a task he claims was his easiest goal.
"You know what's actually crazy, it's going to sound strange but the penalty at Wembley was actually the easiest.
"I actually felt so close to the goal and the goal looked massive. But looking back on it, it's probably the most pressurised penalty in my career."
Now that is all in the past and Toney has the opportunity to test himself against some of Europe's best defenders. He will be keen to make an impact after only getting 10 minutes of top-flight action for Newcastle United in 2015/16.
Brentford's objective is to have a long-term future in the Premier League. Toney says that the club is aiming as high as possible for this upcoming campaign.
"We're going to aim as high as possible. If we get in the top half, we've had a great season.
"We know it's a massive ask. We will be playing against the best players in the world, but it's achievable. Who knows what's to come?"