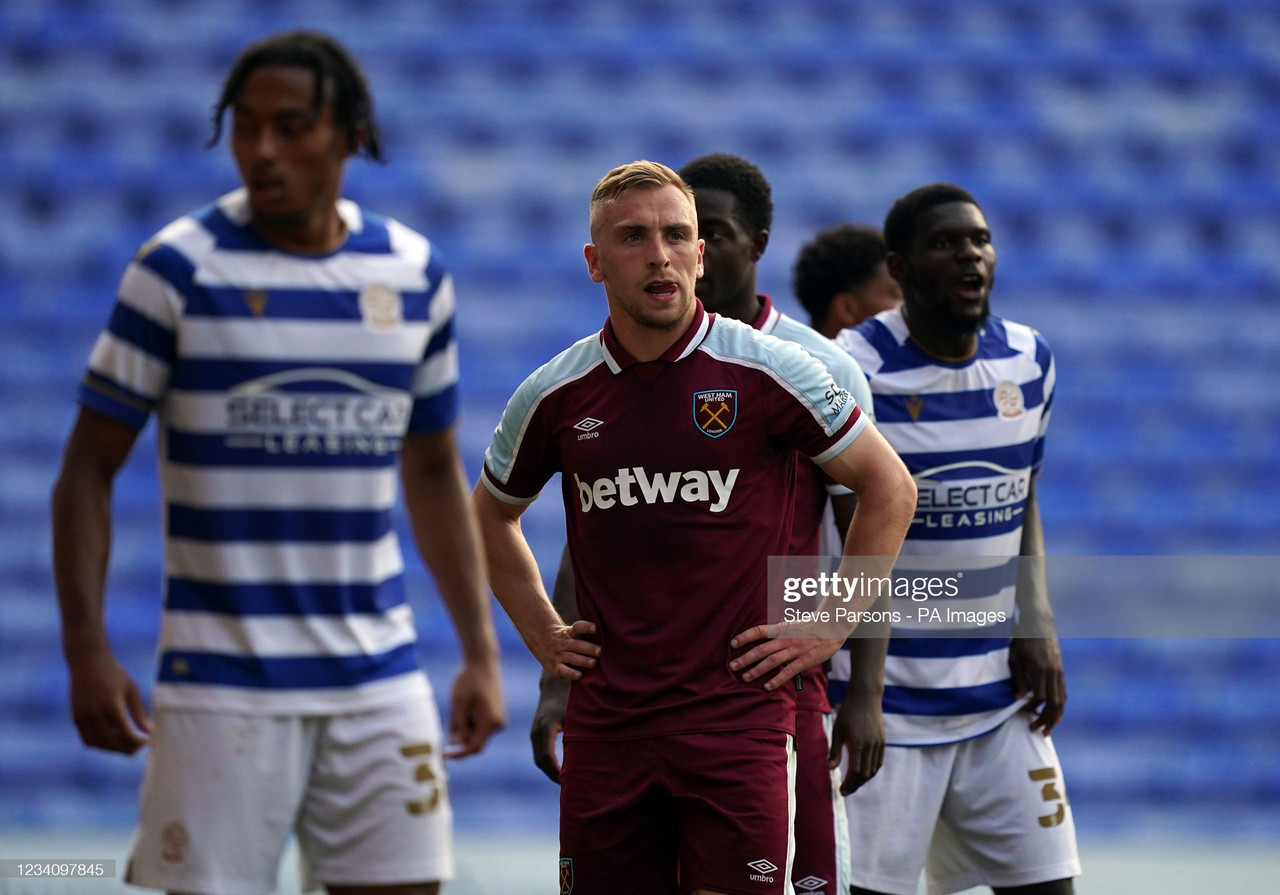 West Ham kicks off their Premier League season with a tricky encounter against Newcastle. The Magpies will have their passionate "Toon Army" back within St. James' Park which will certainly create a fierce atmosphere for the travelling Hammers.
Newcastle are quietly confident as they secured two successive wins in pre-season including a 3-0 win against fellow Premier League opposition Norwich. West Ham, however, will be looking for revenge on Newcastle, who bested them twice last season, which many West Ham fans blame for the reason they didn't make the Champions League.
"It's going to be a great occasion"
Ben Johnson has spoken to whufc.com about the match on Sunday. The 21-year-old Englishman has just won Young Hammer of the Year and is hoping to have a big part to play in the upcoming season.
"It's going to be a great occasion. A lot of the boys have played there before when it's been it full, but I've not had the opportunity to experience that famous atmosphere created by about 50,000 fans.
"So, I'm looking forward to the first game I'll play up there in front of a full house, including a few thousand Hammers, who I am sure we will hear singing Bubbles up in the stand!"
He also expects it to be a tough occasion and one that is hard to predict;
"It's going to be a tough one, obviously, as the opening-day fixtures are a challenge for every club because you don't know exactly what you're going to get from the opposition.
"It's going to be a good game for us. We've prepared well and as everyone saw we played really well and beat Atalanta last weekend, we've got a good squad and everyone here can't wait to get started.
"So why can't we start as we finished?"
West Ham's positive playmaker Pablo Fornals has also been speaking to whufc.com. The Spanish International scored the second in West Ham's 2-0 triumph over Atalanta last Saturday and is going into Sunday's game with only winning the game in mind.
"I'm working to start this season the way I finished the last one and it's the same for the whole team. We are in good shape, so why can't we start as we finished?"
"I played at Newcastle in each of the last two seasons, but I've never played there with a crowd. Everyone speaks really well about this stadium with a crowd, so I want to see it and experience it for myself now.
"If we can win, that would be the perfect way to say 'Thanks."
"All our focus is on the new season"
West Ham's English star Jarrod Bowen has been speaking to whufc.com ahead of the new season. He is going into the new season with great optimism and hopes West Ham can have another great season.
"What happened last season is done now. All our focus is on the new season. I feel like we will put in a good performance."
"Our first game is away but our support is going to give us another right boost. I think it'll just kick us on another level from where we finished last year. We're excited about the season ahead coming off of last season and we just can't wait to get started."
Jarrod is also setting high standards for himself and the team this season;
"We know that we can do it. Coming off last season, we know that we can achieve European football, so I think that's got to be the aim and the mindset for all of us."
It is great to see the West Ham players looking positively ahead of the new season. Make sure to check out vavel.com for all West Ham content and news for the 21/22 season!