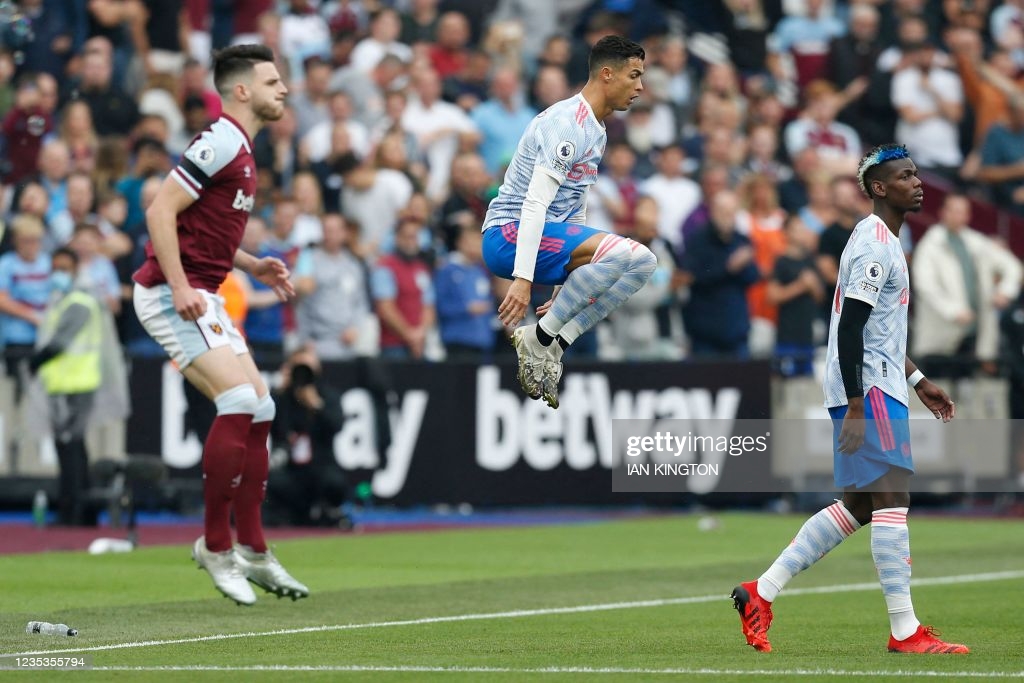 From an inexperienced academy graduate in 2017, to West Ham captain in 2021, Declan Rice has had a rapid rise to the top in his footballing career. Rice is now a fully-fledged England international, and was a vital part of their Euro 2020 campaign, in which they got to the final.
Each season, Rice improves and grows ever fonder in the transfer market. He has his admirers, but also his doubters. Many people seem to believe that the Hammers midfielder lacks the ability to play forward, and that he's just short of being a great midfielder.
Former professional and current pundit, Graeme Souness, believes that Declan is more of a defender and that he hasn't got it in his game to make cute and clever passes to break play.
By simply watching him live, you see that isn't the case. Specifically in the last 6 months, Rice has progressed into what potentially could see him playing a box to box role. Nicking the ball and driving at the opposition defence, intercepting and playing quick passes to an attacker.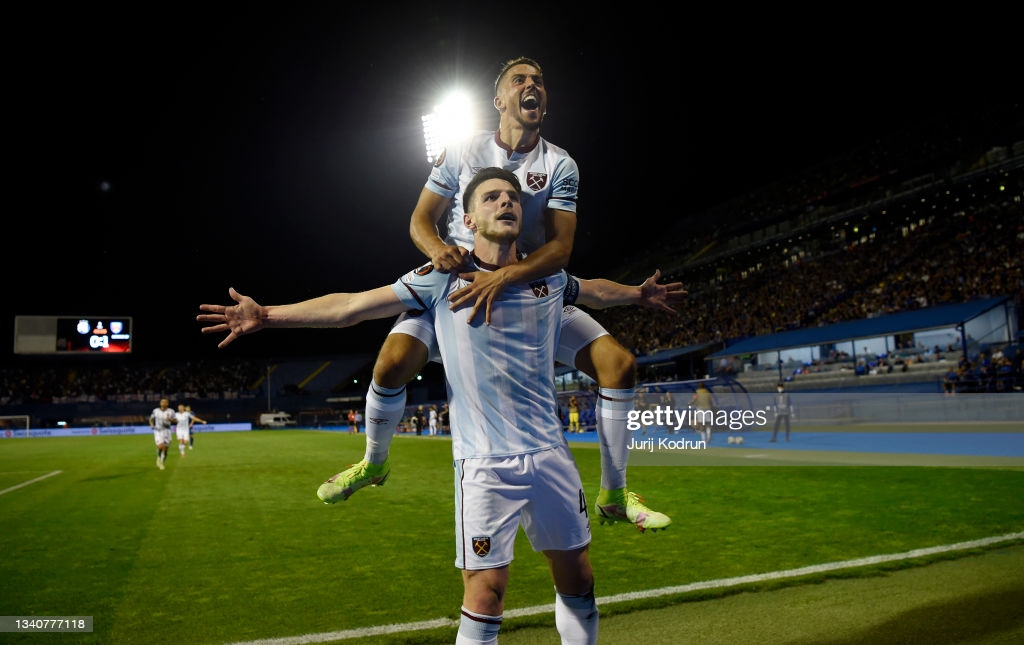 For any team in need of a number 6, Declan Rice surely has to be up there with your top picks. Although he isn't as accomplished as the likes of Fabinho or Rodri yet, at just 22, there is plenty of time for him to develop enough to match, or go beyond that.
Looking at midfielders who have played at the highest level in the role that Rice aspires to play, for example Yaya Toure, he is a long way off of reaching the heights of someone who looks as though they should set a team back £100m. That doesn't mean the price tag is unfair, as there are many different things that go into it.
The days of Declan Rice being converted back to a centre-half are well and truly over. He has improved so much with his attacking play and has the ability to become a world class midfielder, it would be a waste to chuck him in defence.
A brilliant goal against Dinamo Zagreb showcases the talent that Rice possesses, a 50-yard solo run which started from his own interception is a prime example of what he's added to his game. That wasn't no fluke either, as he scored a similar goal against Southampton last season, and also went on a run against Leicester, but his shot rattled the crossbar.
There are a few teams in the race for the 22 year-olds signature, the likes of Chelsea, Manchester United and Manchester City have had their interest well documented. It seems as if every transfer window a move away from East London is imminent for Rice.
Man United are in dire need of a player like Dec, their midfield is the only position with a question mark over it. A move would not only improve their team, but also improve the overall game of Rice.
You already know what you get with Rice. Superb efficiency in tackling a calm and collected figure on the pitch and a leader. To win football games, you need to win the midfield battles too, Declan has shown on occasions that he has the ability to slow down play, speed up play at any given time and control a game via the midfield, a lucrative attribute for any manager.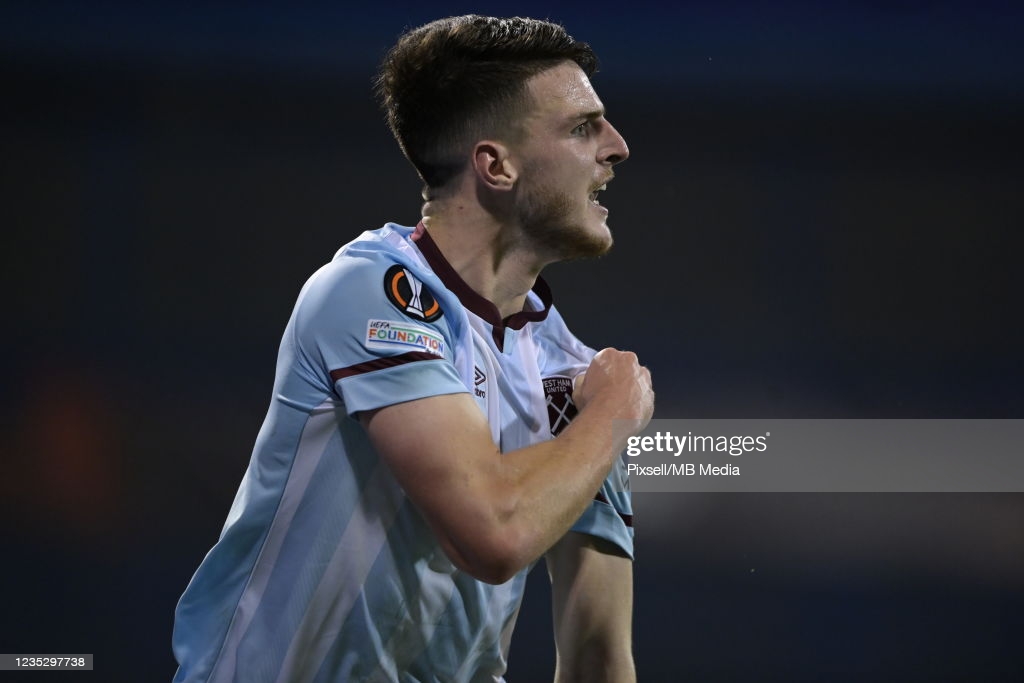 In 2017/18, David Moyes implemented Rice as a centre-half in a back three formation. A comfortable defender with a strong tackle, but not by any means did it look like he would reach the level he has.
It wasn't until Manuel Pellegrini's era that Rice played holding midfield consistently. Pellegrini used Declan's tackling ability to his advantage, he ranked in sixth place for most tackles won in 2018/19 and first place in 2019/20.
However, since then Rice has seen a complete overhaul in his role and has been able to showcase his incredible asset of skills. David Moyes has brought out the best we've seen of Declan Rice so far and it feels as if there is more to come.
He has everything to become world class. Composure, two-footed and an excellent understanding of the game. To match the likes of Fabinho, all Rice has to do is improve the standard of passing. He can play it forward and he does play it forward, but not to the same degree of a world class midfield player.
It's clear to see how far Declan Rice has come and he would be of use to many teams throughout the world. A patient passer with the ability to cut a midfield apart, a top level tackler and a leader on the field.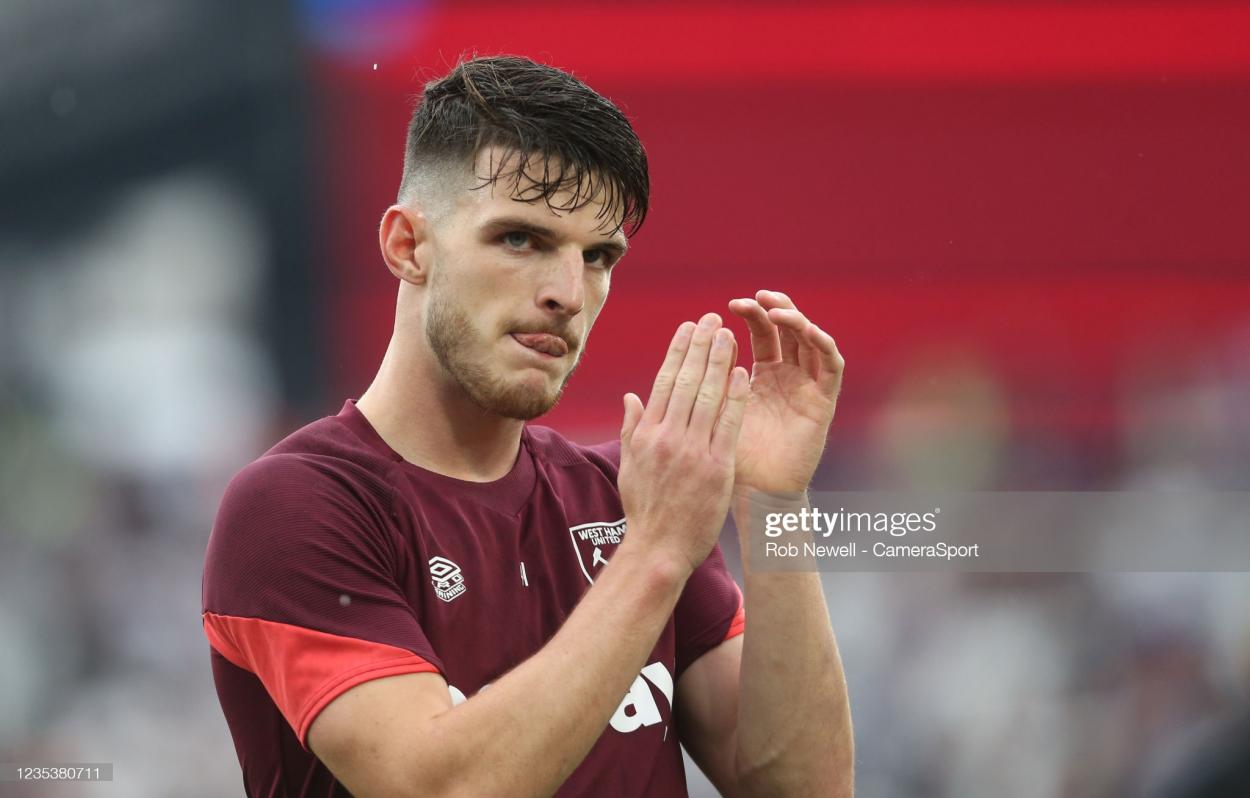 The next level of Declan Rice is finding his feet with the big boys. He needs to test himself in the best competitions regularly to show his ability and to prove he's capable.
The only attribute which holds him back from already being there is his cutting edge in the final third. You see the best midfield players play killer passes which lead to goals, if Rice can start to do that, it's easy to say it'll make him well worth the price a team will have to pay.