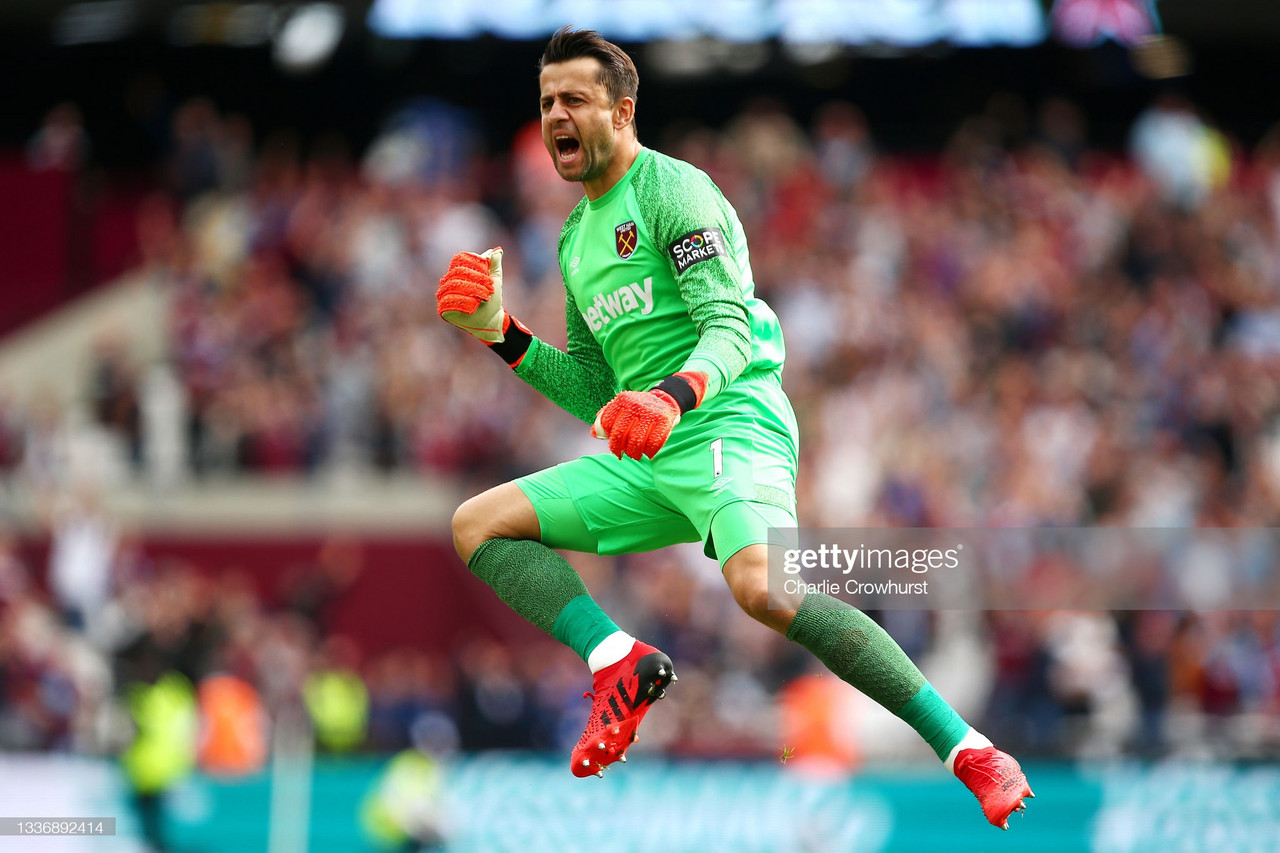 West Ham's first match after the long International break is against Southampton. Many Hammer's fans will be hoping for three points down on the south coast however, The Saints have found some form taking a well earned point at home to Manchester United and away to Newcastle.
" I don't mind having competition for my shirt from Alphonse Areola at all, in fact I like it!"
West Ham shot stopper Lukasz Fabianski has been speaking to whufc.com about how he feels with the addition of Alphonse Areola, who will provide serious competition for his shirt.
"If you look at my history at Arsenal, after almost every transfer window I was competing with a new goalkeeper at the club, so it's really nothing new and something that I'm always very excited about because it keeps you on your toes."
"In my life, it tells me I need to keep my standards really high and to keep pushing to keep my place in the team, so I'm kind of always excited about things like that."
"As a professional player, you always want to play every single game and that's my aim, but at the same time I have to respect the decisions of the manager."
"For me personally, I am always ready and prepared for every single game. My aim is to keep on pushing. I've always been respectful of any decisions made by my manager, as he has to look at the whole team rather than individually."
"For sure there will be times when some players will need a rest, but like I said I am always prepared to play every single game."
The retired Polish international was also looking forward to this weekend's game and the good mood in the squad.
"I kept two clean sheets against Southampton last season and, as a goalkeeper, you always want to have as many clean sheets as possible so I'm hoping to get another one on Saturday."
"At the same time, they're always difficult to play against, especially away from home, but we just want to build on our results so far this season, so hopefully it will be another very good game from our point of view."
"It was amazing to have the fans back in the first three games, seriously, the game against Leicester, the feeling and the electricity were so different. It was amazing."
"At our first game up at Newcastle we conceded early, and the roar was so loud I was like: ˜Oh yeah, they're back in! That's what we've been missing!, even though it went against us. That atmosphere is what you want as a football player."
"Then against Leicester, from the first whistle and leaving the tunnel, there was a buzz. I'd never really experienced at this football club and it's something I'll remember forever."