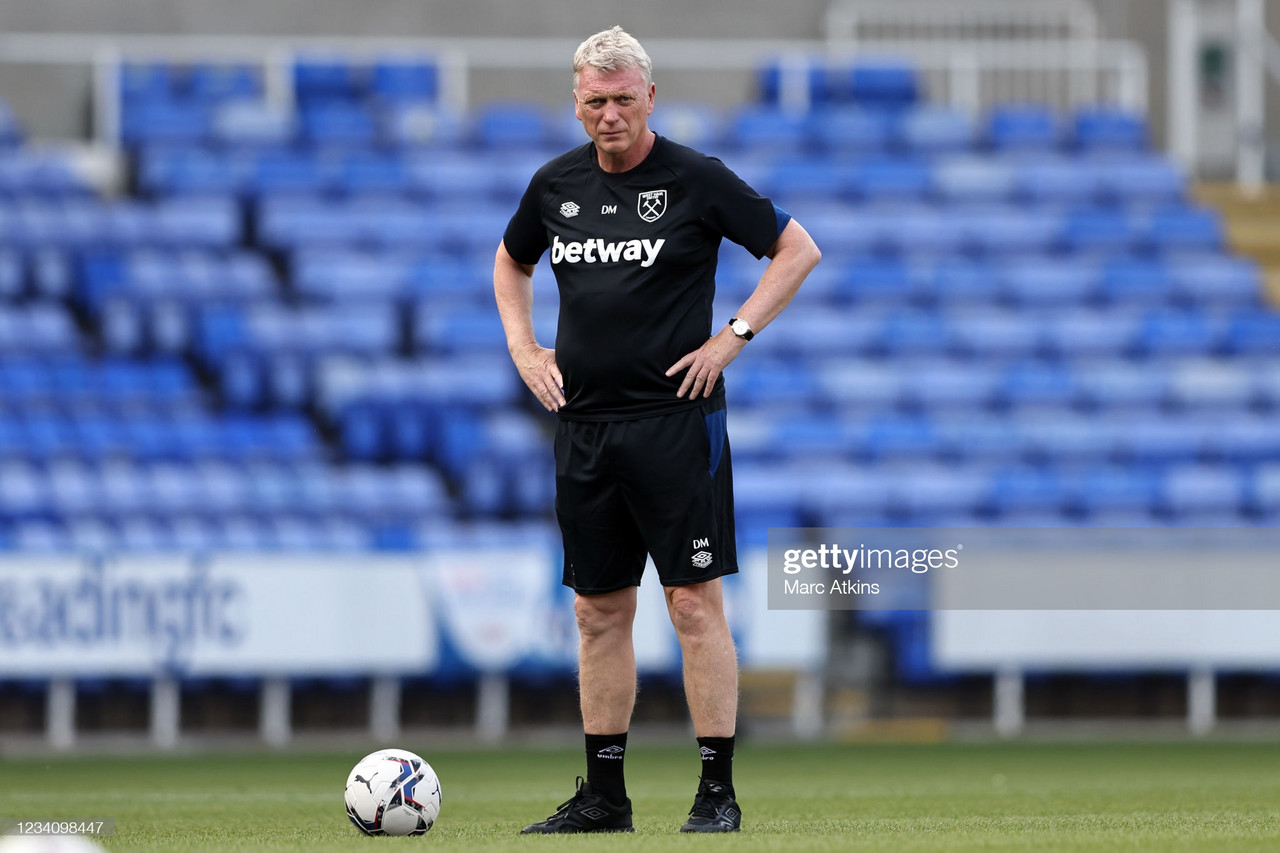 Darren Randolph - 5/10
Randolph was brought back by the club in January 2020, with the club looking to purchase a backup goalkeeper for ages before that. He hasn't had to be called up often because of Łukasz Fabianski being a consistent starter in the 19/20 and 20/21 seasons. But when he has, he put a decent shift in between the sticks.
Jarrod Bowen has been a regular starter since arriving in January 2020. His quick, sharp, energetic style of play was something that Moyes was looking for, and Bowen produced that. The right-wing spot has been taken up by him for the past 2 seasons now, with him playing backup striker if need be. His vital part to play in the team makes this signing a very smart one.
The overall game he shows is extremely good to watch, with his quick feet and shooting technique on show. Brilliant signing.
Tomas Soucek has arguably been Moyes' best signing of the lot, with him contributing an abundance of goals and assists throughout his time here. His areal threat in the box has helped West Ham win important games, with him scoring 10 goals, three of them being headers. He doesn't stop running and compliments Declan Rice wonderfully in that central midfield area. Smart signing.
Vladimir Coufal– 10/10
Just like his Czech Mate, Vladimir Coufal gets a 10/10 rating. He has been an unbelievable signing, with the right-back woes which Moyes was concerned about is now sorted. His attacking threat has helped the Hammers massively, with him bagging seven assists in the 20/21 campaign. Very solid defensively and quite… scary. Coufal was a great piece of business from the Hammers.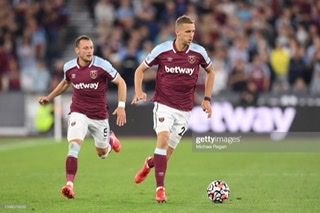 Craig Dawson – 8/10
Craig Dawson arrived back in October 2020 with a lot of speculation about it. West Ham fans were underwhelmed by the signing and weren't happy. But, he surprised many Hammers fans, me included. He had a great season, contributing three goals that were crucial for The European Dream.
Along with Soucek, Dawson is amazing in the air and his presence has helped West Ham score many set-piece goals. An experienced defender is great to have in any backline, and he is just that.
Said Benrahma– 8/10
Said Benrahma had an underwhelming first season with the East London club, scoring only one goal in 30 matches. Which simply wasn't good enough, and Moyes saw that. However, when Benrahma was coming off the bench, he managed to impact the game with his creative skills and flair. Making defenders backtrack and lose composure, managing to get six assists. He is a player who always wants the ball, driving at the opposition.
Since the start of the 21/22 season, he grabbed two goal contributions vs Newcastle United and showed very positive signs of things to come.
Jesse Lingard (loan) – 10/10
Jesse Lingard transformed this West Ham team when he arrived, he was a different player under David Moyes. Like Craig Dawson, Lingard was criticised and questioned when joining the Hammers. But proved everyone wrong, scoring an impressive 9 goals in just 16 games with the club. Without Lingard's influential contributions, West Ham would not be in a European competition. The chance for him to return to the Hammers in the summer transfer window was there, with Moyes working hard to make that happen.
Unfortunately, the transfer didn't materialise due to Manchester United's demands which saddened the fans as Jesse was a fan favourite and bringing him back was seen as a no brainer.
Alphonse Areola– 7/10
Areola was the first signing of the recent summer transfer window, with West Ham fans excited to see what he can bring to the club. The World Cup winner joins the Hammers on loan with an option to buy come to the end of the season. The 28-year-old is known to be an excellent goalkeeper, playing for Real Madrid and PSG. He spent last season at Fulham, being the standout player in a lacklustre Fulham team. The goalkeeper situation at West Ham is not set to be over, with a young goalkeeper coming in to replace the older Fabianski. Great signing.
Kurt Zouma has recently been announced by the club as a West Ham player. Premier League experience is key for David Moyes' side, and Zouma has just that. An areal threat and amazing at defending set-pieces, he should fit in perfectly at West Ham. Moyes wanted him for a while, to say the least, with him confident he's the right fit for the Hammers. Let's see how he does.
Hey, @KurtZouma! 👋 pic.twitter.com/3QNunhIGnz

— West Ham United (@WestHam) August 28, 2021
The talented midfielder joins West Ham for an undisclosed fee from the Russian Premier League club CSKA Moscow. The 23-year-old has been on Moyes' radar for a while and he finally gets his man. Vlasic is said to add great competition and depth to the club, with his flair being a massive standout with the West Ham fans.
Moyes said, "I have been watching Nikola improve over recent seasons – he has got a good goals and assists record during that time. He is also a Croatia international with experience and still being only 23, I feel there is more to come from him.
Alex Kral - 7/10
Like Vlasic, Alex Kral was on Moyes' radar for a long time, way before the UEFA EURO 2020. The young midfielder joins on loan with him providing brilliant backup for the defensive midfield. He is great in the air which fits the play style of West Ham and what Moyes wants in his team. The West Ham fans are excited by this move, understandably.
Verdict:
David Moyes signings for West Ham have been excellent, with the players being key for The Hammers' success. The lesser-known players, such as Soucek and Coufal, have turned out to be the team's best players in the past season.
With David Moyes exploring cheaper, quality players who will help the team massively, we can expect a lot from Vlasić and Kral, as well as from future transfers that will inevitably happen.
It's an exciting time to be a West Ham fan, and from the January transfer window, we can expect at least one signing.
My rating? 10/10.