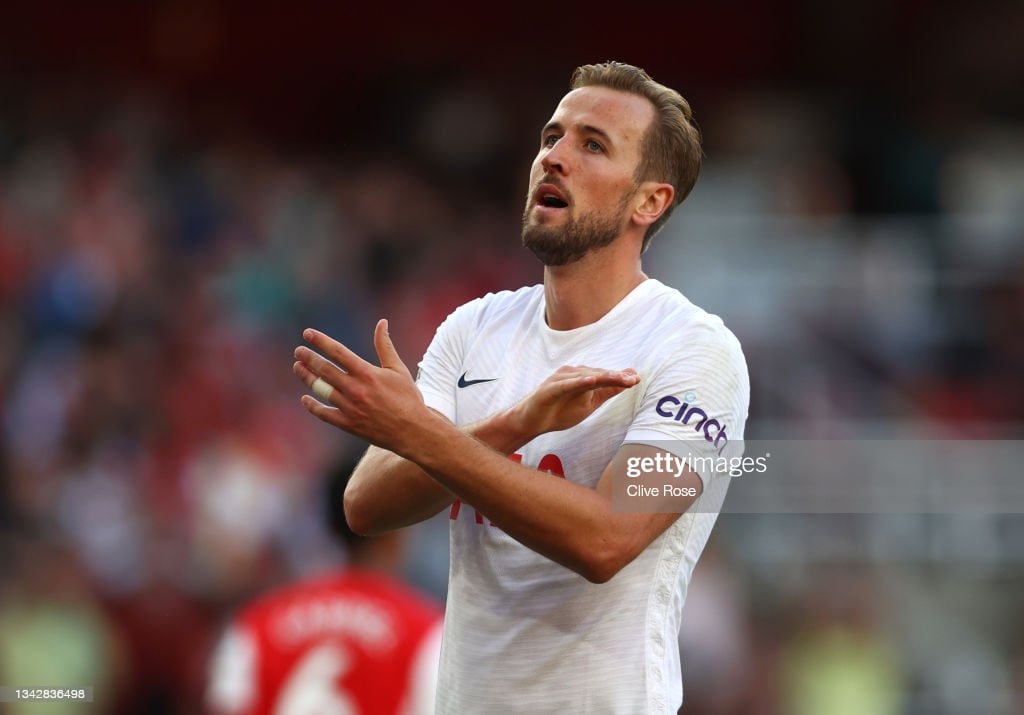 Harry Kane's transfer saga came to an end in the summer, but it seems like the English striker is still thinking about his failed move to Manchester City, especially after taking not consideration his most recent Premier League performances.
Spurs suffered a tough loss in the North London Derby against Arsenal at the Emirates Stadium 3-1, as Kane played a big role in the game for both sides.
Poor performance
Not only did the England captain had multiple chances to score, but he also lost possession of the ball 30 minutes into the first half, which led to Bukayo Saka's first goal of the night and third for the 'Gunners'.
His performance was so disappointing that even Arsenal goalkeeper, Aaron Ramsdale recorded more touches (43) and more completed passes (24).
Not only did he makee fewer accurate passes (5) than any other Tottenham player who played 90 minutes against Arsenal, but he also lost possession (11) more times than he completed passes in the entire game.
TV Analyst and former Premier League champion, Gary Neville believes Kane's body language states that there are bigger problems at the Club than losing to Arsenal.
''There is something obviously not right with him at the moment,'' Neville said. ''He doesn't look happy at all.''
Everything okay, Harry?
The 28 year-old striker is not feeling like himself this season, and by being forced to drop deeper during the game in order to get a hold of the ball, he hasn't been able to cause danger for Spurs.
Kane has had 12 touches in the opposition box in 379 minutes of league football so far this season.
He has also scored twice in the UEFA Europa Conference League and once in the Carabao Cup.
Following their defeat to Arsenal, Tottenham have now lost three consecutive league games by conceding three goals in each one of them.
They are now 11th in the Premier League table.