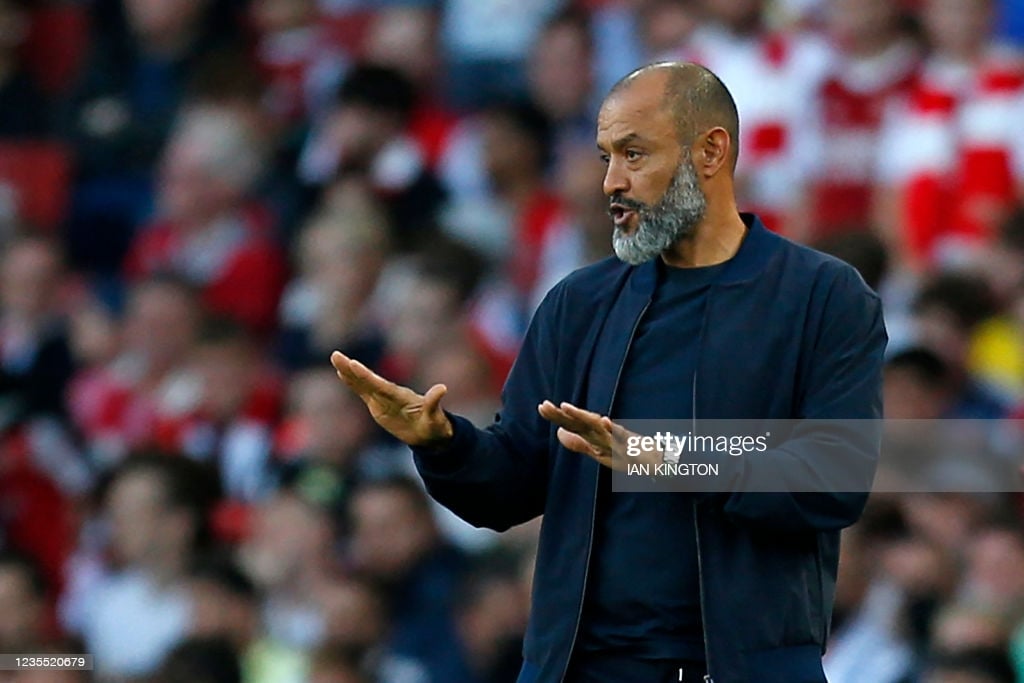 How things have changed since the September international break. In a matter of three weeks, Tottenham Hotspur went from being undefeated and top of the Premier League, to losing three consecutive games by allowing three goals in each one of them.
Nuno Espírito Santo is just getting started on the job at Hotspur Way, and he will have to work very hard in order to make fans forget about the North London Derby result.
Tottenham fell to Arsenal at the Emirates in a game where the 'Gunners' dominated from the start.
Heung-Min Son's lone-goal was a reward for the team's effort in the second half, but it was pretty evident it was going to be hard to win after conceding three goals in the first 35 minutes of the game.
Full-time. pic.twitter.com/E2tg02lyJg

— Tottenham Hotspur (@SpursOfficial) September 26, 2021
The Portuguese manager showed his disappointment while speaking with the media, and accepted he should've made different decisions from the start.
Statement
''A lot of things went wrong, starting with decisions that I made,'' Espírito Santo said. ''The game plan didn't work out. I'm very honest. If the game plan didn't work out the way you wanted it to work out, its because you didn't decide it well.''
The manager also addressed the fact that the team needs to keep improving and try to leave this result in the past.
Spurs currently rank last in the Premier League when it comes to shots per game, chances from open play, shot creating actions and and big chances created.
"It's a tough, tough day for us... Me, personally, we have to make better decisions. I'm being very honest with you."

Nuno on today's defeat. ⤵️ pic.twitter.com/1yIu1pbhK9

— Tottenham Hotspur (@SpursOfficial) September 26, 2021
''First of all we have to recover mentally and physically for the next one. Then we have to make better decisions, work harder and find the right decision,'' he added. ''We started very well with a clear idea we lost it. We must assume and realise we lost it.
It is taking us too much time to go back to the things we want to do and the things we want to become as a team.
We want to be a team that is fast, stronger, solid, dominant. We are not being that team. This is how me and my coaching staff work. First recover the players mentally and physically find them help them find the right solutions for them to develop better the way we want to play football.''