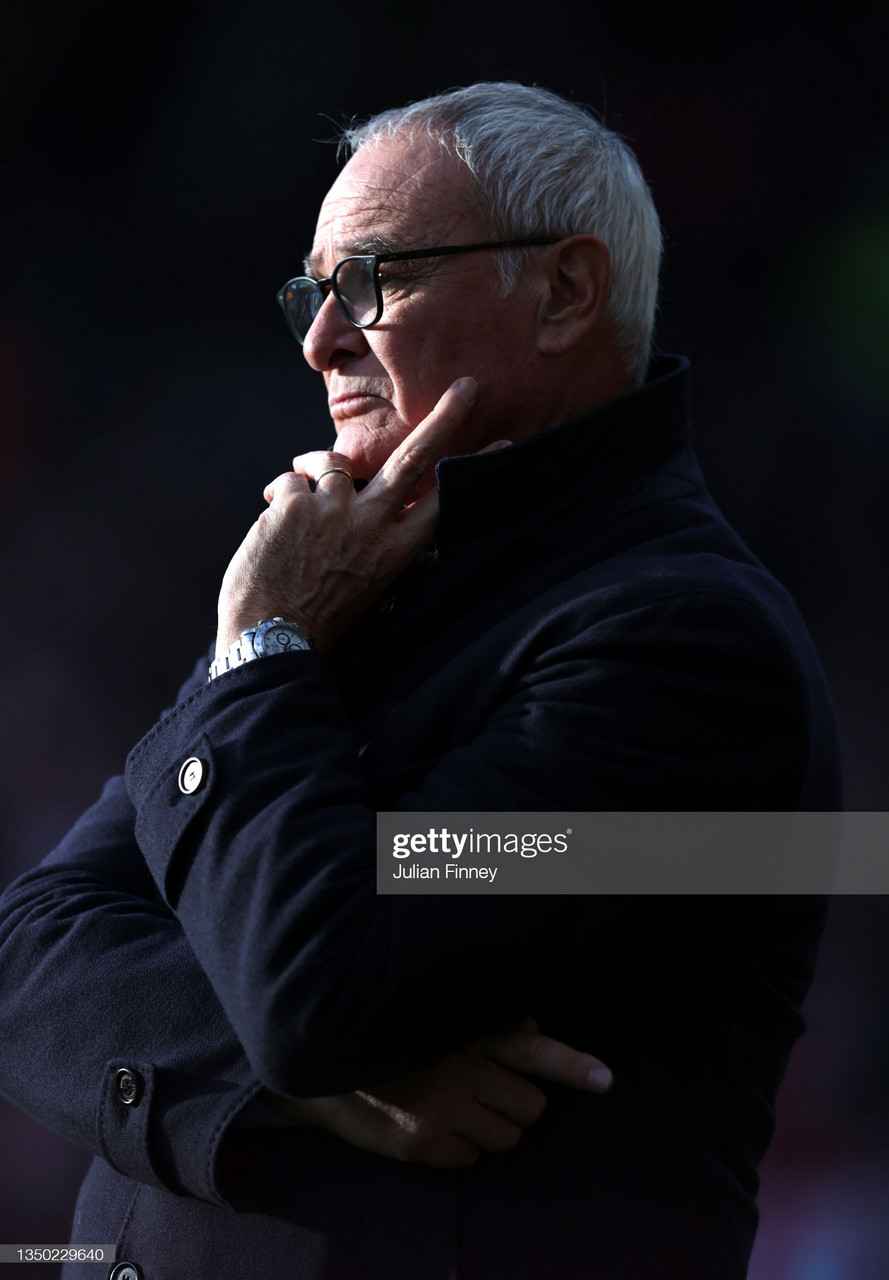 Watford succumbed to a 1-0 defeat at home to Southampton as Che Adams' first half goal proved the difference in an otherwise tepid defensive display by the Hornets.
Patience is a virtue
After the game, Claudio Ranieri spoke to the media and asked for patience from the fans,
"We have to improve our defensive way together. I know I'm working since three weeks and the Southampton manager has been working since 2018, three years, that's the difference… We must be patient, our fans must be patient and support us in this moment. I don't want us to be up and down, i would like to be more consistent."
Passive pressing
Ranieri also provided an honest assessment of what went wrong for the Hornets,
"We were too passive in the first half. I didn't want this. I wanted to put them under pressure, that was the reason I put Joao Pedro behind, or in the same line of [Joshua] King, to help King attack their back line, but they were more intelligent, they had more solutions. This is what you have when you work for three years together, they attacked well on our flank and we conceded a lot of chances to them."
Half-time changes
In a bid to stem the tide, Ranieri removed Pedro at half-time as he sought to give Watford move strength in midfield with Ken Sema and Tom Cleverley and the new Watford manager felt this paid dividends,
"The second half was much much better, we pressed better. Maybe we deserved to draw the match, with chances for [Ismaila] Sarr and [Ashley] Fletcher."
Work to do
However, Ranieri conceded that there is a lot more work to do with the Watford side,
"We must just work more more more more because they are in a different shape in your brain. It's my philosophy, they're different and used to playing that way. I showed to them where they had some mistakes and now on Monday I will show to them on TV how they have to move, how they must close the space."
Too little too late
Whilst Watford created a couple of late chances, it was too little too late for Ranieri and Southampton ran out comfortable winners,
"The first half was too easy for them to find the solutions on the flank. We arrived always late."
Watford now have a week to regroup before travelling to Arsenal and will hope to bounce back, as they did against Everton with an away victory to get their season back on track. If not, Watford have Manchester United, followed by Leicester City, Chelsea and Manchester City to look forward to.