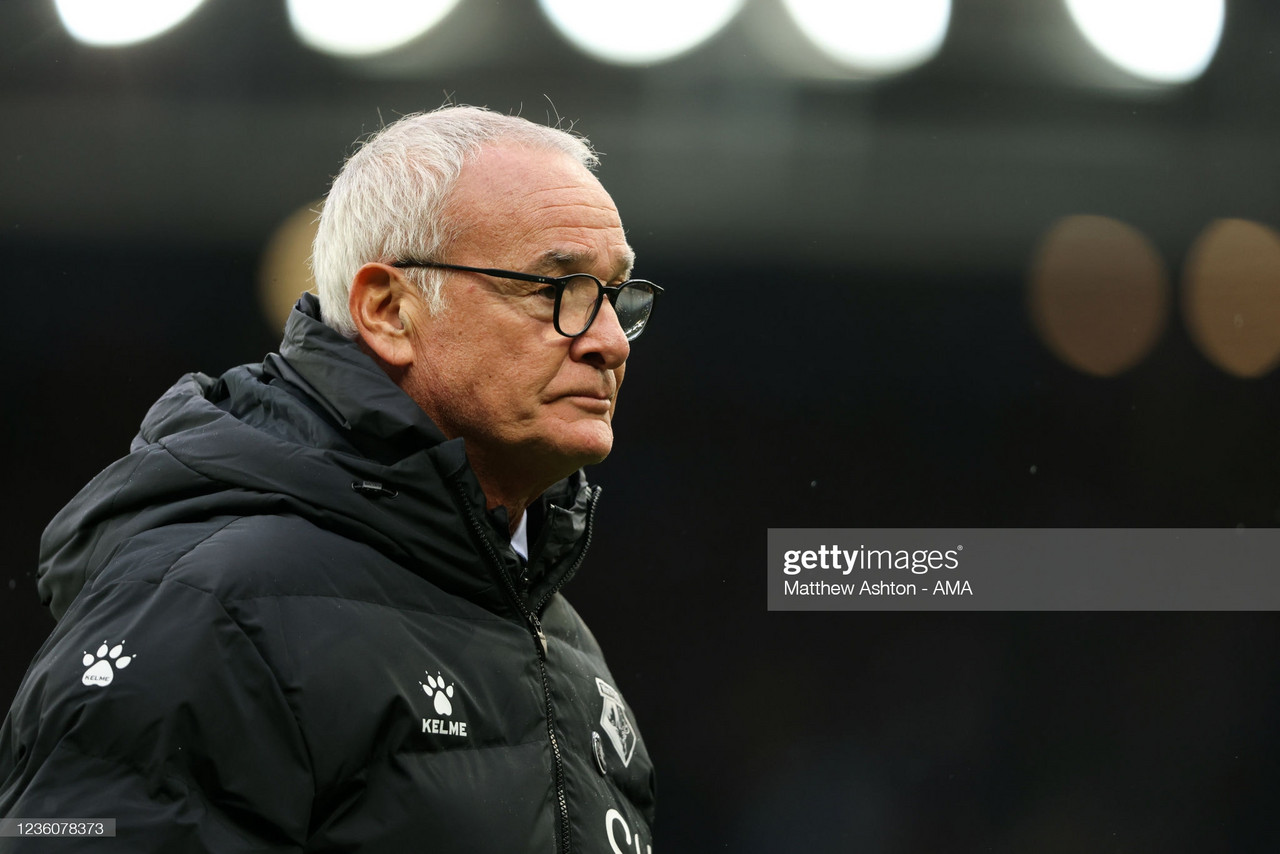 In his pre-match press conference, Head Coach Claudio Ranieri discussed, amongst other things, the boost the win at Everton has given his side, as well as the performance of last Saturday's hat-trick hero Joshua King.
Here are five key quotes from the Italian's press conference.
Everton win boost
After the win away at Everton, Ranieri explained that Saturday's victory was a very important boost for his team, but was quick to make it clear his and his player's attention had turned to Saturday's match against Southampton.
"Of course the boost was very important as well the three points on the table, but now I forgot," he explained.
"We must forget what happened, we have to continue in this way and then now there will be a very difficult match because every match in premier league is difficult and we must be very very careful and think with and play with a lot intelligence.
"Of course I was satisfied after the match but after I think immediately at the next match." Ranieri added.
Pleased with attitude
Watford didn't make it easy for themselves, coming from behind twice before running out eventual 5-2 winners on Merseyside and Claudio Ranieri told reporters he was satisfied with the attitude his team showed in their performance.
"I'm very satisfied because we continue to attack, we continue to press after 2-2, after the draw, and we win the match," he explained.
"The result is important but more important is the attitude, how do you fight until the end and of course you have to train very well because maybe in the last 15 minutes you are tired, you can't fight how (you could) at the beginning of the match for this reason we have to train hard every day."
Joshua King's performance
After a fine performance on Merseyside, scoring a hat-trick and playing well throughout the game, Ranieri had nothing but praise for Norwegian Striker Joshua King.
The hat-trick was King's first goals in a Watford shirt, and Ranieri admitted to being surprised by King.
"Joshua he surprised me because I didn't remember him very very well no and I make my well done to him but not for the hat-trick, for how he played, very very well, he hold the ball, he gave the time to the other teammates and closed every action very well, well done." he said.
AFCON and losing players
The 2021 Africa Cup of Nations is set to take place in January, with players involved in the tournament set to miss out on club action for up to six weeks depending on how far their country progresses in the tournament.
Watford are one of the most affected clubs in the Premier League, with Ismaila Sarr, William Troost-Ekong, Adam Masina, Imran Louza and Emmanuel Dennis all eligible for selection in the tournament.
Asked about the situation, Ranieri described it was a nightmare.
"It is very nightmare for all the premier league teams, to lose some players that is no right but we know that and we have to be very very ready to try to find the solution," he said.
Asked if the solution would be the transfer market, Ranieri was adamant that his priority right now was getting to know his players more.
"Now it is so early to speak about the market," he said.
"Now, my first idea is to know very well my players and understand what they can do."
Five subs law change
This week, the International FA Board (IFAB) recommended a proposal to make the increase from three to five substitutes a permanent move for football.
The change was brought about in the Premier League during Project Restart, but did not continue in the 2020/21 season, unlike other major leagues.
Asked what he made of the proposal, Ranieri was supportive of the idea.
"When I was in Italy and under the Covid, I told to the to the federation we had to play with the five changes because we don't know what happened with the Covid and now in Italy (they) continue to stay in this way," he explained.
"I think it is a good idea because in England also play so many matches and if you have the opportunity to change five players is a good idea.
"I know very well the big teams change one champion for another champions but also our teams can put on the pitch some good young players to make an experience and then I think in the end it should be a very good idea.
"I am very support of this idea." Ranieri concluded.
Summary
With the main argument against five subs being that it gives an advantage to the bigger clubs with deeper squads, it was interesting to hear Ranieri in support of the idea, given Watford's stature in the Premier League.
Elsewhere, it was clear that although he is happy with the attitude and the performance displayed at Everton, and of course, the result, his focus has fully turned to Saturday, in what Ranieri believes will be a tough game for Watford.
With Southampton sitting 16th in the Premier League, just two points behind Watford in 14th, both sides will be targeting a victory at Vicarage Road on Saturday, which should make for an entertaining game of football.