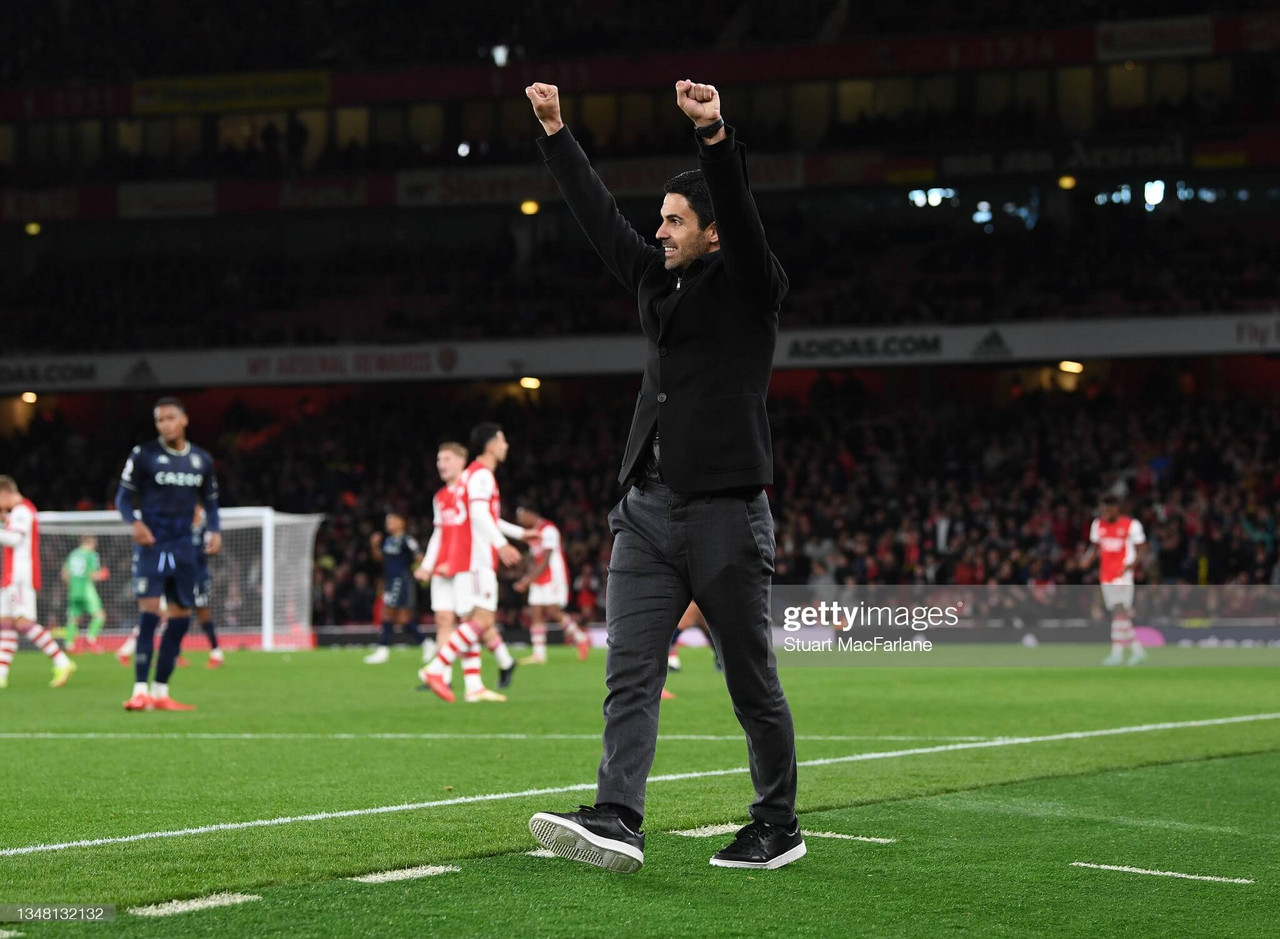 Supporters turning on their club's owners is something that Arsenal have become well accustomed to in recent years, and Everton got a glimpse of it following Wednesday's dismal derby defeat to Liverpool. Stan Kroenke has received the wrath of Arsenal fans for his management at the top of the club and similar is following Farhad Moshiri at Everton, who supporters feel is taking the club backwards rather than forwards.
Arsenal as a club are of a greater stature than Everton, but the Merseyside club could — and should — take a leaf out of their recent history book. Amidst anger over ownership and a sense of drift that came down on Arsenal following the departure of Arsene Wenger, Mikel Arteta — in his first experience of first-team management — has weathered the storm and made Arsenal a more admirable proposition, at least on the pitch.
Having been appointed as Arsenal's newest manager in the same week that Carlo Ancelotti joined Everton in December 2019, Arteta has experienced a rollercoaster tenure thus far, but things are rosier now than at any stage of his reign thus far. In the period leading up to last Boxing Day Arsenal picked up only five points from 10 Premier League games. That run included a 2-1 defeat away to Everton.
Questions arose as to whether Arteta was the man to lead Arsenal, whether his coaching was working with a squad containing young prospects but also deadwood; the easy decision would have been to dismiss the Spaniard. Yet, after sticking with their man, Arsenal have played 38 league matches, which is the equivalent of a full campaign, and taken 70 points. That is top-four form.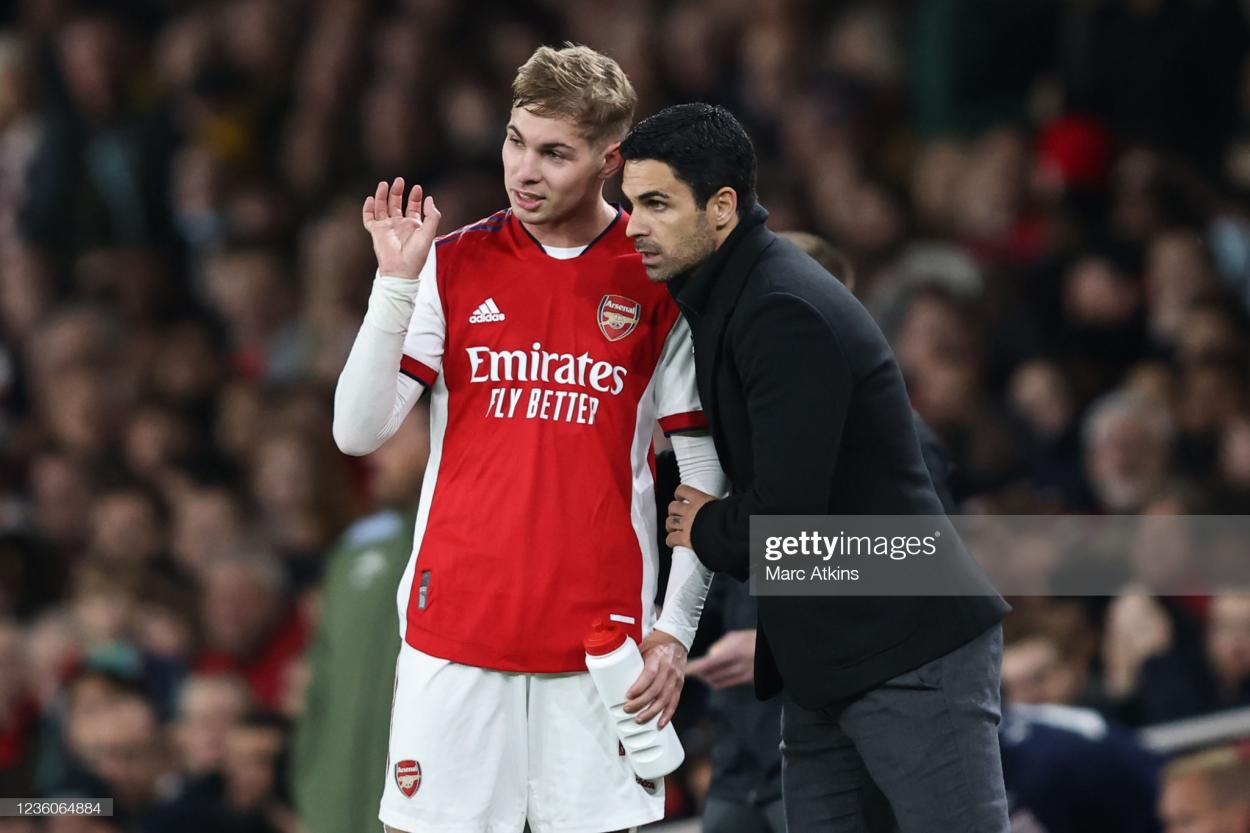 What's more, Arteta has bedded in youthful English talent in the form of Bukayo Saka, Emile Smith Rowe and goalkeeper Aaron Ramsdale. Difficult periods can force the issue when it comes to giving youth a chance and Arsenal have benefitted from Arteta's choices. Smith Rowe, the driving force behind today's Arsenal, has already scored five goals in this season's league. Ramsdale, who arrived in the summer from Sheffield United, has kept six clean sheets, averages at a save percentage of 79 per cent and offers stability in a new-look defence.
There is still plenty of areas which need hard graft but from the depths of where Arsenal plunged, this represents a positive period of work. "I think he is doing well and could be an example of a new manager at a new club under pressure from the beginning last year, from the beginning this season," said Rafael Benitez.
"Little by little he has continued working the way he wants to work and the team is getting better. They have also spent some money and they did well as they have signed some good players. He is an example of a manager at a new club who needed time and everyone was talking about 'We need to give him time' and now he is collecting the prize of that."
Crucially, Arteta was given time and rewards have been reaped. Now, Everton, who are experiencing similar form and growing discontent as Arsenal did this time last year, should aim to follow a similar path. In the main, Arteta has managed to breathe life into Arsenal in spite of the ownership and their malaise. Funds have been spent on transfers but most credit should be placed with Arteta's work on the training pitch and the harvesting of young talent.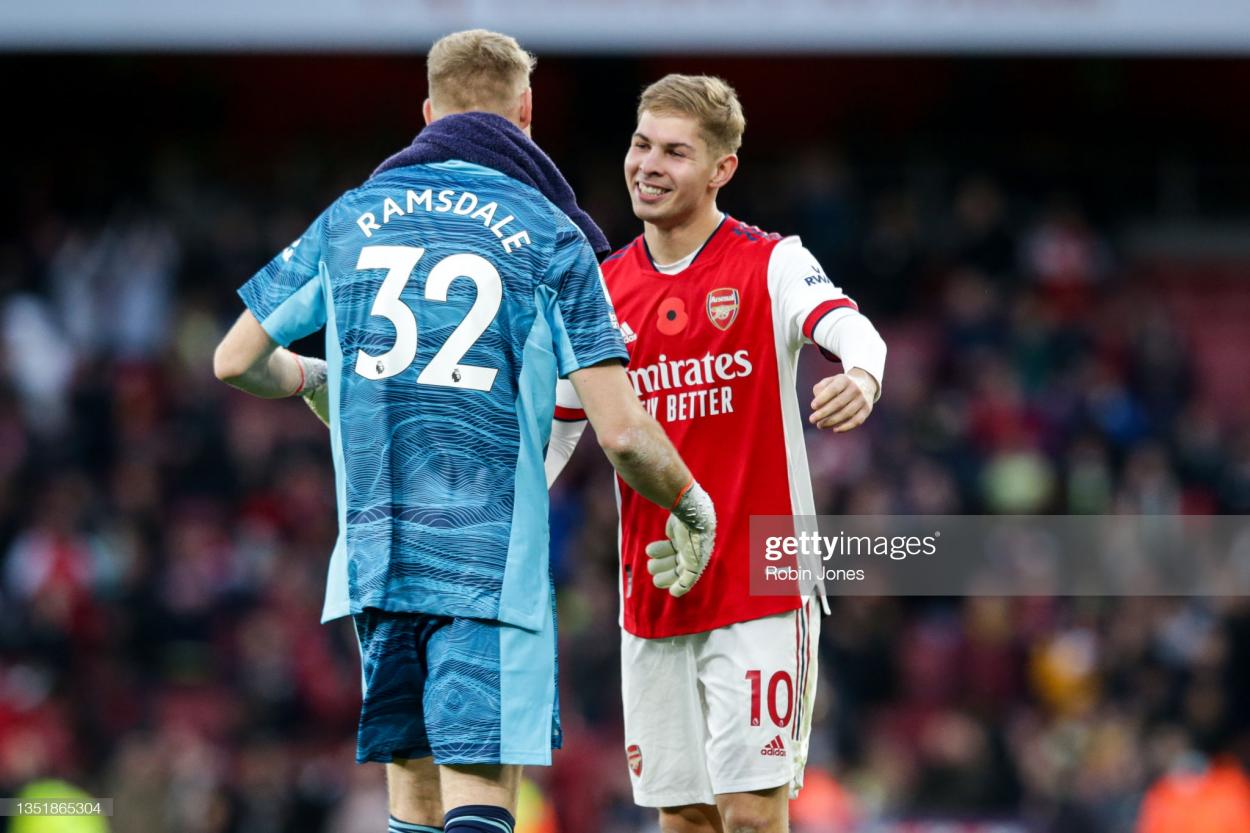 Benitez will get an up-close view of Arsenal on Monday evening when Everton host the north London club. The Everton manager is experienced enough to know that his position at the club, which he only joined in the summer, is saveable despite not winning in eight games and scoring just once in their last four outings.
As the temperature rises in the Everton boardroom, amidst calls for owner Moshiri and director of football Marcel Brands to provide greater direction and cohesion at the club, Benitez must keep a cool head in the dugout. Everton's playing squad is average at best, despite an outlay of close to £500 million in the past five seasons, but Benitez (like Arteta) is the type of manager who will relish the challenge of getting the best out of what he's got.
As Benitez has said regularly recently, injuries have cost Everton dearly. When they had a fully fit squad they began the season with three wins from their first four league games, however, the absences of Abdoulaye Doucoure, Richarlison, Demarai Gray, Yerry Mina and, most importantly, Dominic Calvert-Lewin has led to an unraveling.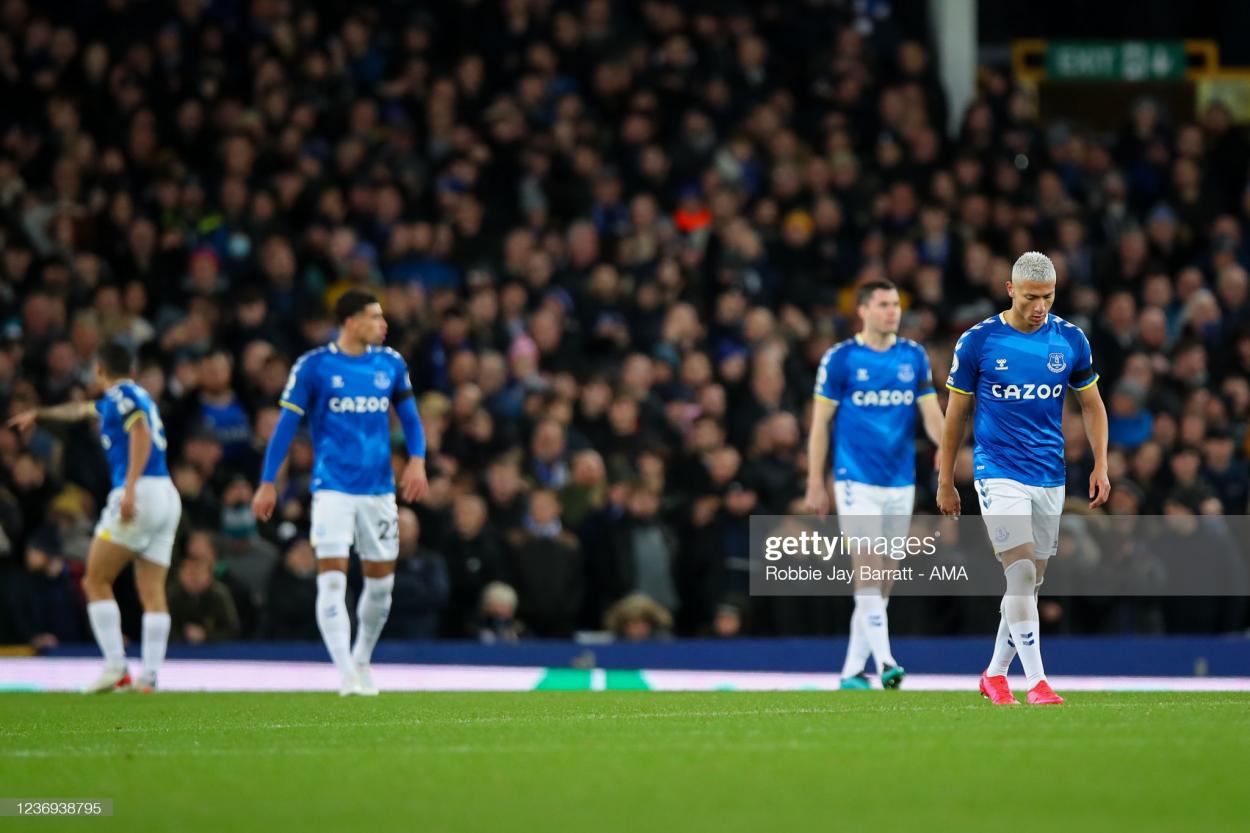 The Everton manager insists that his quality and that of the team cannot have deteriorated so dramatically so quickly and a return to more positive results and performances will inevitably follow when back to full strength. Yet, as Arsenal also showed, the journey of rediscoverment is not always smooth. Arteta's side lost their first three games of this season and only made it out of the bottom half of the table in late October.
Arsenal, though, still offer a blueprint. Arteta now wants his team to make the next step, particularly in high-profile games away from home. There were breakthroughs last season, notably the 1-0 win at Old Trafford in November and another 1-0 success at Chelsea in the final weeks. But drubbings at Manchester City and Liverpool this season, along with the 3-2 defeat to United in midweek, highlighted that naivety and game-management shortcomings need to be worked on.
Everton have more to address than that, and supporters will hope that signs of improvement come into view sooner rather than later, but they should heed what Arteta's Arsenal have gone through in the past 12 months. It is proof that seasons, and wayward clubs with questionable owners, can be salvaged.