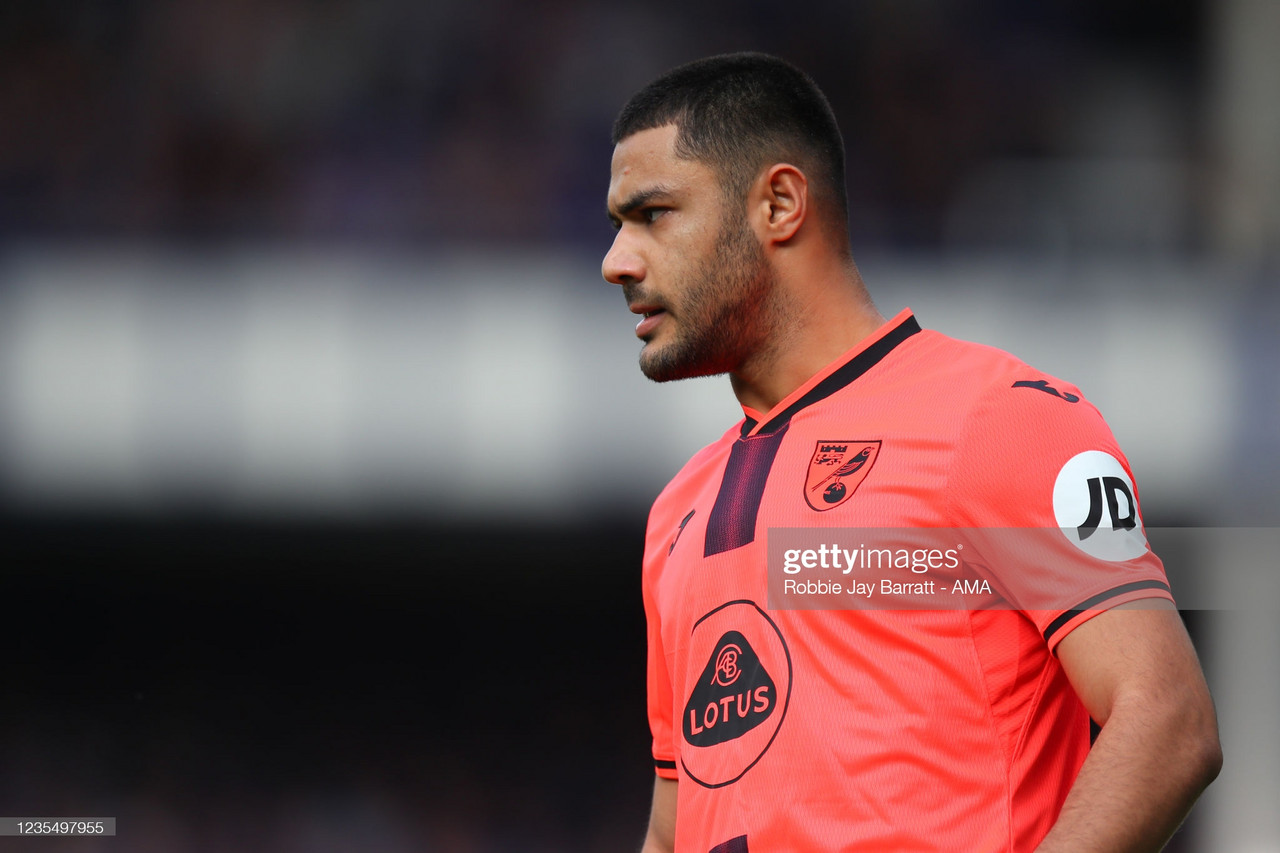 Norwich City have lost every Premier League game so far this season and the run continued at Goodison Park. A first half penalty from Andros Townsend awarded after a VAR check meant Everton took the lead after twenty nine minutes. They extended their lead in the seventy seventh minute.
Team line ups and story of the game
Everton lineup: 1 Pickford, 22 Godfrey, 13 Mina, 5 Keane, 12 Digne, 14 Townsend, 16 Doucouré, 6 Allan, 17 Iwobi, 11 Gray, 33 Rondon
Norwich City line up: 1 Krul, 2 Aarons, 15 Kabak, 5 Hanley, 4 Gibson, 21 Williams, 20 Lees-Melou, 16 Normann, 23 McLean, 22 Pukki, 21 Sargent
After losing 3-1 at home to Watford last week, Norwich manager Daniel Farke would have been expecting a lot more from his side here and they did well to keep the hosts at bay. The breakthrough came when on loan defender Ozan Kabak caught Allan across the thigh and referee David Coote- after looking at the pitch side VAR monitor- awarded the penalty and Andros Townsend scored for his fourth goal of the season and the hosts took the lead.
Despite showing promise with Matias Normann having good long range shots and forcing returning goalkeeper Jordan Pickford into two great saves either side of the interval, Abdoulaye Doucouré put the game beyond doubt striking with thirteen minutes remaining to put Everton two up.
Norwich remain bottom and pointless in the Premier League and visit Burnley next Saturday (October 2nd) while Everton find themselves in 5th place.
Embed from Getty Images Everton manager Rafael Benitez and Norwich manager Daniel Farke embrace at Goodison Park. Photo credit: Getty Images, Alex Livesey
After the game Farke said that he and his team have to stay level headed and explained that he thought Norwich had put in a good performance.
Speaking to http://www.canaries.co.uk, Farke said: "It was a tight game and our game plan more or less worked. We wanted to be more compact today and rock solid. We were solid from the first second and didn't allow them one chance in the first half apart from the penalty."
"We needed 25 minutes to find higher pressing areas, be more brave and be better in our possession, but from then we had periods when we dominated and controlled the game. We definitely weren't the worst side and had the better chances."
Farke went on to list the amount of chances that Norwich created today: "When I think of the shots from Mathias Normann and the chances with the header of Ben Gibson, the key thing was that we didn't use our chances. Ben should have scored but I thought Lucas Digne should have had a card for handball."
"We lost the ball unnecessarily before the second goal and invited them into a counter and they buried the game. We're not far away today and the key moments were against us. It's tough to take but it's the reality of why we lost the game."
"We have to stay levelled and analyse it in the right way. "
Farke bemoaned the decision by VAR to award Everton the penalty which lead to the opening goal and explained that before the season Clubs had been told that players looking for fouls inside the box wouldn't be awarded them: "It was the wrong decision for VAR to overturn it for the penalty. Before the season started, we said if the player wants to use a situation to create a penalty, it's never given."
"The referee was right because he felt it during the game and put the ball out for a goal-kick. The player used the high leg of Ozan Kabak to dive about it. I was annoyed that VAR forced the referee to watch it back. In slow motion, it looks different and everyone expects him to give a penalty."
"An experienced player like Allan used the situation. We're not naive and Ozan shouldn't put his leg there but it was the wrong decision to overturn it. We will stay balanced and look at how to improve our behaviour and use our chances more convincingly."
Norwich's next three fixtures
Next up for Norwich is a trip to Burnley on October 2nd (3pm kick off), they then host Brighton and Hove Albion at Carrow Road on October 16th (3pm kick off) and then visit Chelsea on October 23rd (12:30 kick off).