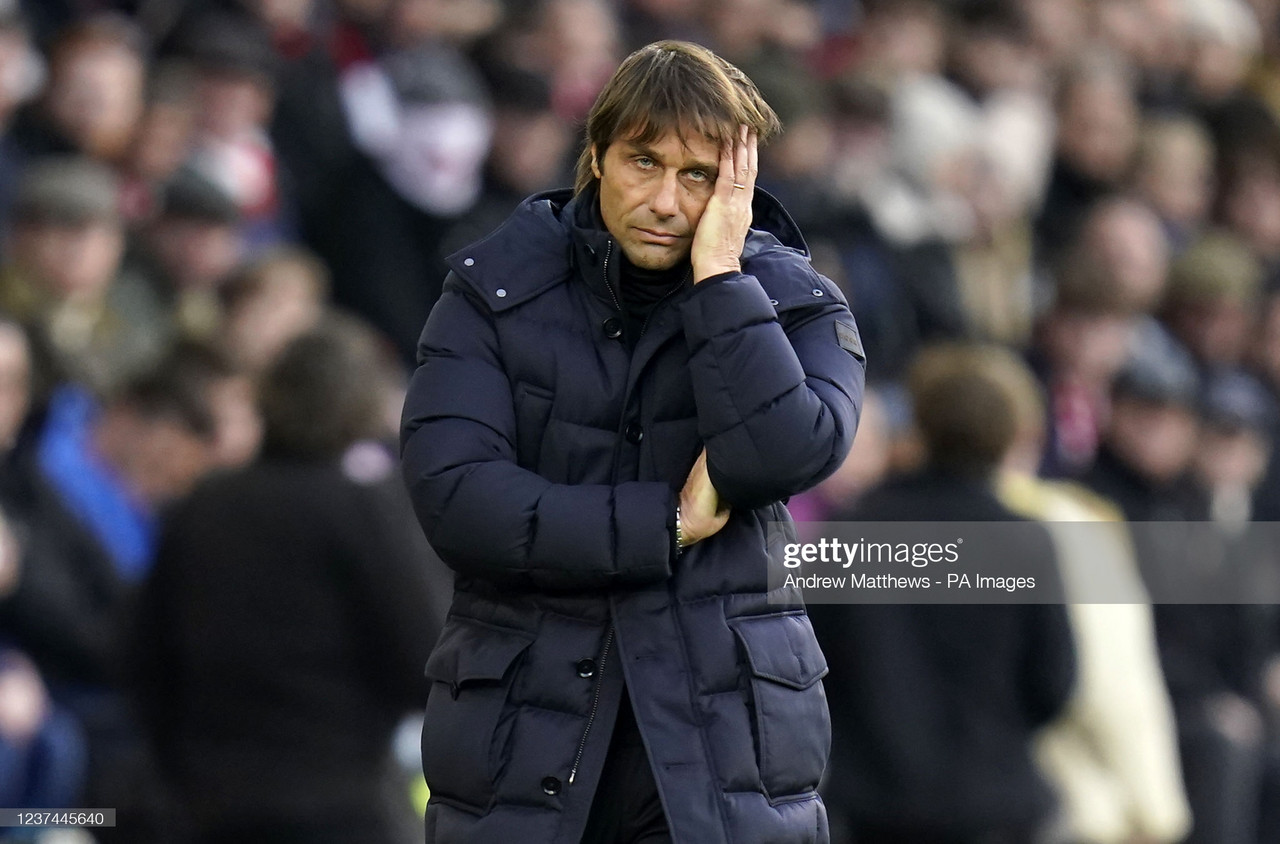 Despite making history with Spurs by becoming the Club's first manager to go undefeated in his first seven league games, a draw is not what Antonio Conte was expecting from his away trip to Southampton.
The Saints managed to rescue a point despite playing with 10 men for over 50 minutes of the game at St. Mary's.
The Italian manager tried to switch things up by playing with Harry Kane, Heung-Min Son, Lucas Moura and Bryan Gil together to finish the game, but still couldn't win all three points.
Missed opportunity
Conte spoke to the media after the game and revealed that he was disappointed with the result as he feels it was a wasted opportunity to climb up the Premier League table.
''For sure it was an opportunity that we missed. When you have this type of situation you have to try to exploit, to try to get three points,'' he said.
They were very good, they defended very well. To find space it wasn't easy, but at the same time I think that we can do much better and to move the ball more quickly.''
The points are shared. pic.twitter.com/fYkPqh4S53

— Tottenham Hotspur (@SpursOfficial) December 28, 2021
The Spurs manager also stated that fatigue played a big factor in the game considering they only had a two day rest since their last Premier League game.
''Sometimes to try also to find the one vs one. I think that to play after two days - not two days but 44 hours - is not easy for every team,'' he added.
I think that I have seen a bit of fatigue in my players. I think also that for this reason, we make sometimes not the good decisions in the last pass, to finish.
We can do much better. It's not easy. I know very well that it's not easy to play after only 44 hours that we played the previous game.''
We move forward - together. ✊ pic.twitter.com/rLOQFabAUo

— Tottenham Hotspur (@SpursOfficial) December 28, 2021
Controversy
Early in the second half, Harry Kane's second goal of the game was ruled out by VAR despite him being in line with the last defender.
Conte didn't want to give his opinion on this decision as he considers the referees ''are there to try to do their best.''
''Yeah, I think Harry (Kane) scored twice, one a penalty and then the second goal. I think that I don't want to comment on the referee decision or the VAR decision,'' he concluded.
We hope every time that they (referees) make the best decision.''