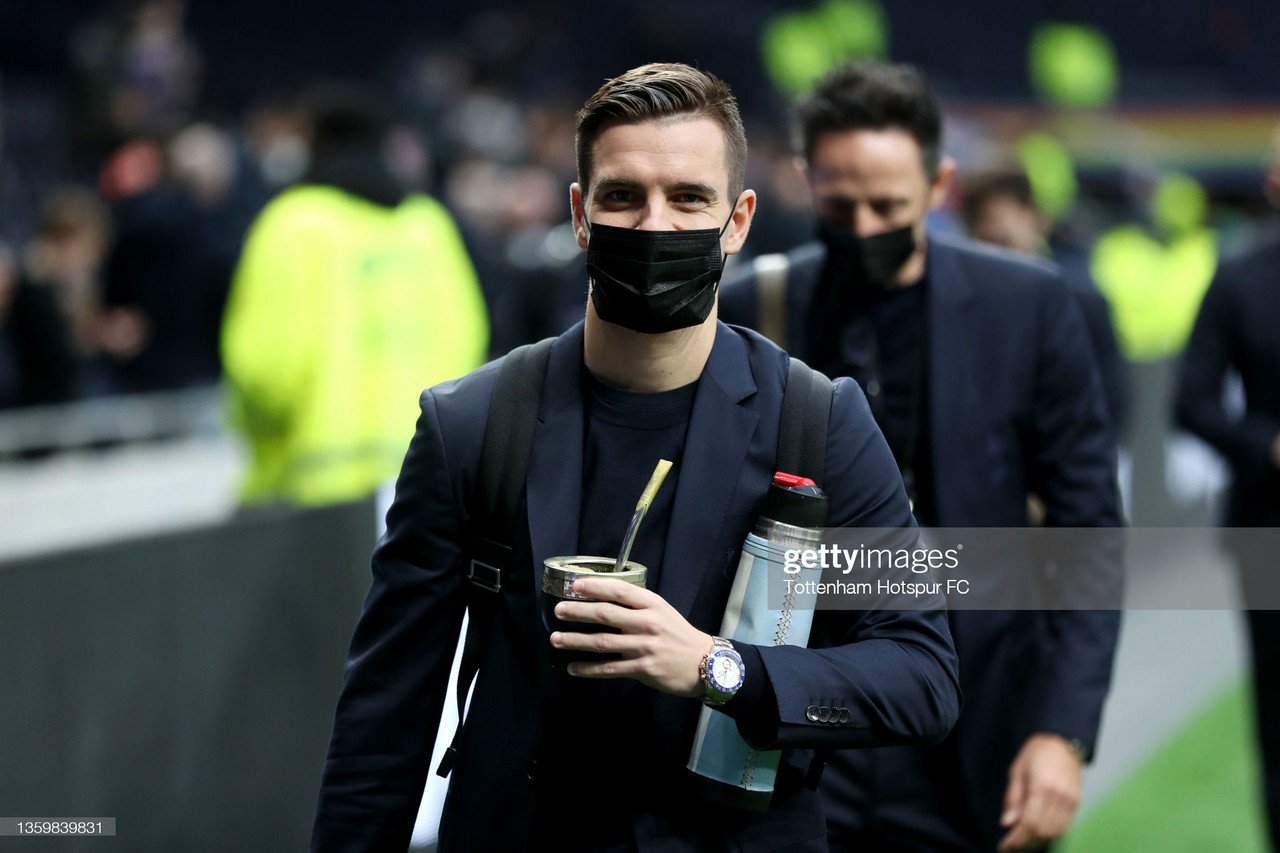 Since his arrival from Real Betis in 2019, Gio Lo Celso has been far away from performing to the level he's expected to play with Tottenham Hotspur.
Although he's showed flashes of potential, the Argentinian international hasn't fully-established to the life in North London.
Now, due to the injuries he's suffered this season, his opportunity to impress Antonio Conte has been limited.
Lo Celso, who last started a Premier League game under Nuno Espírito Santo in October, has suffered another setback in his career at Spurs.
The midfielder missed the Boxing Day fixture against Crystal Palace as he suffered an injury while he was training following his non-playing role on the bench against West Ham United in the Carabao Cup.
"It is not a serious injury, after the game against West Ham the players that didn't play had a little training and in this training he had a bit of fatigue in his calf but only for precaution we decided to wait, especially in this situation it is important to listen to the player," Conte said.
"When you have a problem in your calf only the player can give you the right situation."
Lo Celso has started just two Premier League matches this season so far.
In the 79 games he's played with Tottenham across all competitions, the 25 year-old has recorded a total of only eight goals and five assists.
Team's current form
Since joining the team, Conte is undefeated in his first six league games as Spurs manager. In those fixtures the Italian has led the team to four wins and two draws along with 12 goals scored and just 3 goals conceded.
It will be interesting to see if Lo Celso can earn a place in the Spurs XI with so many players competing for only two spots.
The Italian manager has been mostly playing with a midfield of two since he joined the team, where he has used Oliver Skipp and Pierre Emile-Hojberg as his most frequent starters.
Tottenham Hotspur are now fifth in the league table with three games in hand.