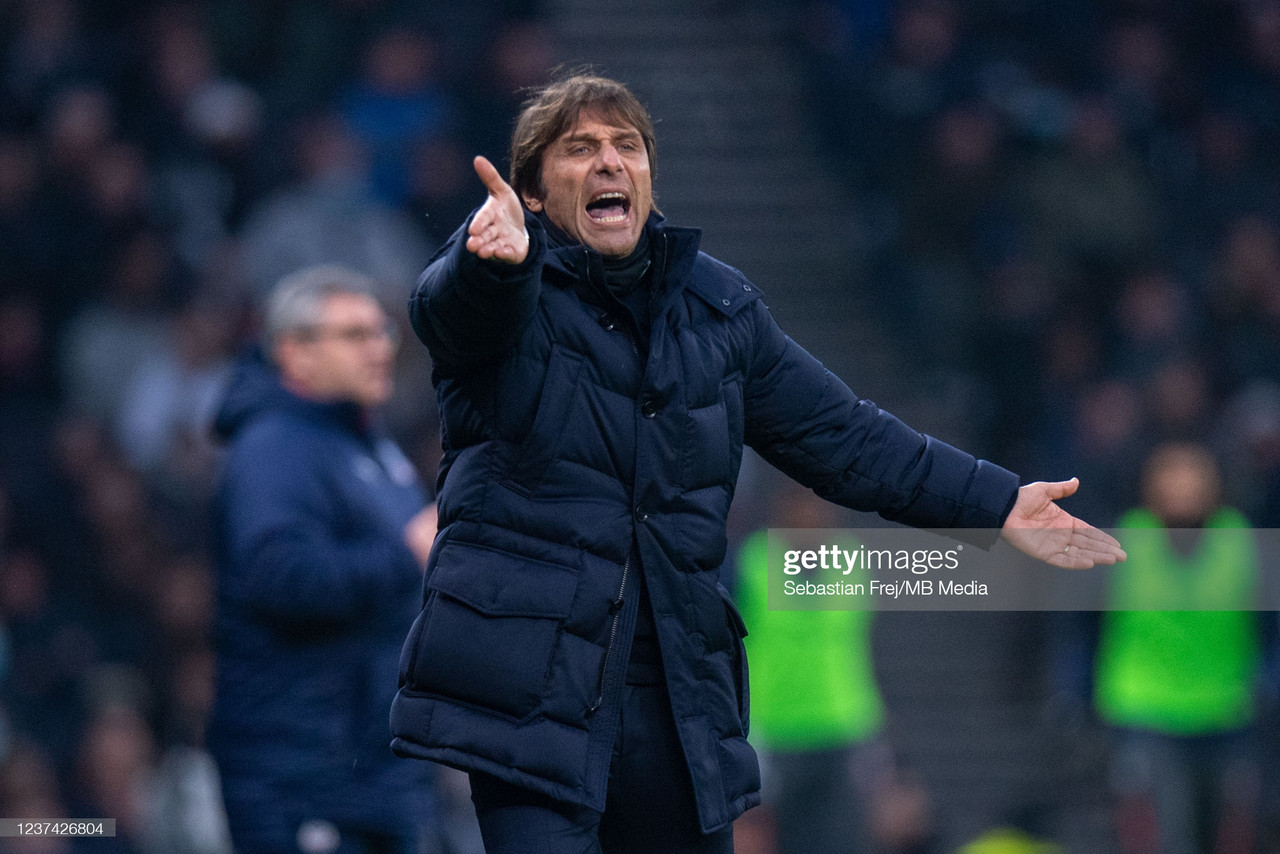 Following Tottenham's 3-0 win over Crystal Palace in Boxing Day, it's proven now that Antonio Conte came into the team determined to make a difference.
The Italian is undefeated in his first six league games as Spurs manager. In those fixtures Conte has led the team to four wins and two draws along with 12 goals scored and just 3 goals conceded.
Tottenham Hotspur are now fifth in the league table with three games in hand.
Six Premier League games without defeat. 😁 pic.twitter.com/k7sSKrv8HP

— Tottenham Hotspur (@SpursOfficial) December 26, 2021
Spurs defeated Crystal Palace in an exciting London Derby and Antonio Conte spoke with the media after the game to address the team's current situation.
''For sure we have to continue to improve, to exploit the confidence that is going to improve us,'' Conte said.
''We know very well, I know very well, we have a big job to do. It's good to get three points, to score three goals with your three strikers.
It's good to keep another clean sheet. We know very well we have to work very hard to improve the situation. As always I like to tell. We had to load and run.''
Multiverse: expanded. 🕷😁 pic.twitter.com/GQVA3N6V2Y

— Tottenham Hotspur (@SpursOfficial) December 26, 2021
Brazilian striker Lucas Moura recorded two assists and one goal in the game to earn Man of the Match honors.
The 29 year-old striker has now recorded five goals in his last eleven games across all competitions.
Conte spoke about his impact on the game and how important it is for the strikers to keep scoring in order to build confidence.
''I think we have the strikers that are very good at receiving the ball and creating something important, to make assists,'' Conte added. ''At the same time we have very good strikers when they have space in front of us to attack.
We're trying to improve both situations. When you find a team that stays in their half, you have to be good to use more quality.
Not run but to use all your quality to make a good pass, to beat a man in a small space. But for us it's great to have these type of strikers. Steven Bergwijn is another player with these characteristics.
We have to continue to work and continue this with the strikers. I'm happy today because they scored and they have to thank the rest of the team because they worked very hard to create chances. They scored and I am very happy for them.''