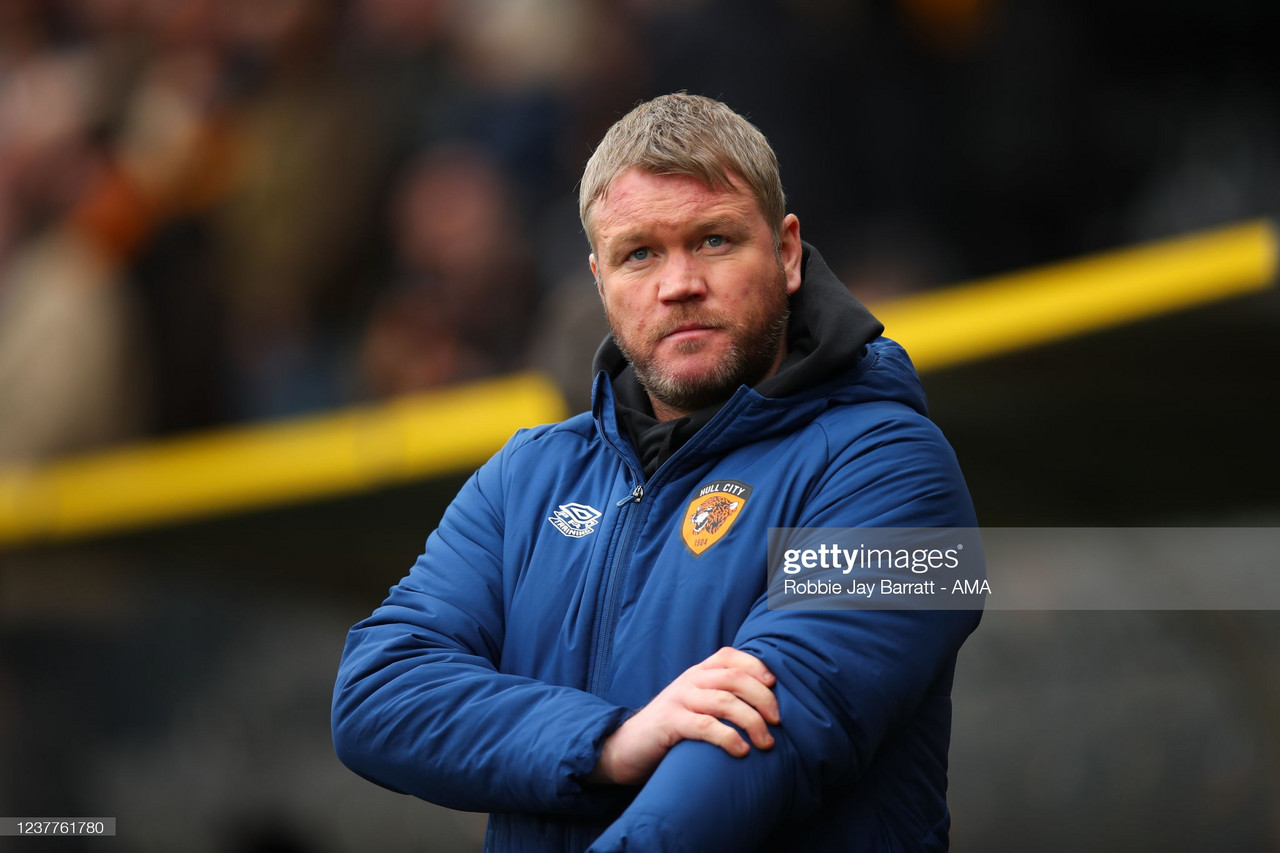 After running Everton close last week in the FA Cup, Hull City had a harsh reminder of how much they still need to do to stay up in the Championship this season when Stoke City beat them comfortably in their own back yard by two goals to nil.
"We got what we deserved"
Grant McCann spoke to the media after the game and was understandably frustrated. "We were nowhere near," he admitted. "We got what we deserved; everything went missing today. Obviously disappointing from us.
"Two teams with similar formations but unfortunately, we didn't get the points we needed to move away from the bottom three. We didn't deserve anything out of the game and we just lacked that edge.
"It was a bad performance, that's it. We didn't get it right and too many players were off the standards today".
"We simply weren't good enough"
"I wouldn't say it's concerning, it's disappointing," said the Northern Irishman when questioned by Mike White from BBC Radio Humberside. "We simply weren't good enough and I include myself in that. We needed to be aggressive in our press and needed to lock people out – we didn't do that".
"We've played some good stuff recently, but today we didn't. There's no excuse. I can't stand here and make excuses and sometimes you just have to hold your hands up. The boys know that themselves. We have to improve against Blackburn".
"We were too safe and didn't give them any problems"
"We've shown we can compete with teams at the top end, but we must be better. We'll sit down with the defenders and midfielders before the next game.
As a unit, we just weren't good enough. We have to go back to the drawing board and go again.
We've got the second or third youngest group in the division. It can knock you when you're not on your game, but that was the case today.
I'm more disappointed in the game, we were too safe and didn't give them any problems. We haven't seen that recently. We have to analyse and go again.
Couple of half chances in the game, but all in all we weren't at the races.
Three games in six days – the squad is very important and we need to utilize that. We need some help in terms of players coming in. Everyone was fit and available, but we need to be so much better on Wednesday night," he added.
"We didn't give the fans anything to cheer today and that's poor from us"
"On a positive note, the boys kept going. We didn't give the fans anything to cheer today and that's really poor from us. We never got them going today and that's disappointing.
Randell looked outstanding when he came on. You try and get the team right, but we didn't perform as well as we know we can do.
They're the best team in the league at the minute – Blackburn. We need to be far better to get anything out of the game."
McCann also briefly commented on the supposed impending takeover, and was clearly desperate for some news to end the current purgatory that is surrounding the club. "The players need help," he implored. "We need that. I'm just telling you facts. We are where we are, and we don't want to stand still".
Whether the Tigers fans will get the announcement they've been waiting for this week remains to be seen, but one thing is for certain - it is sorely needed. Today was a reality check for McCann and his players as Stoke proved that the Championship is an extremely tough division, and one that Hull City have to start grinding results out in again as they still sit close to the relegation places.