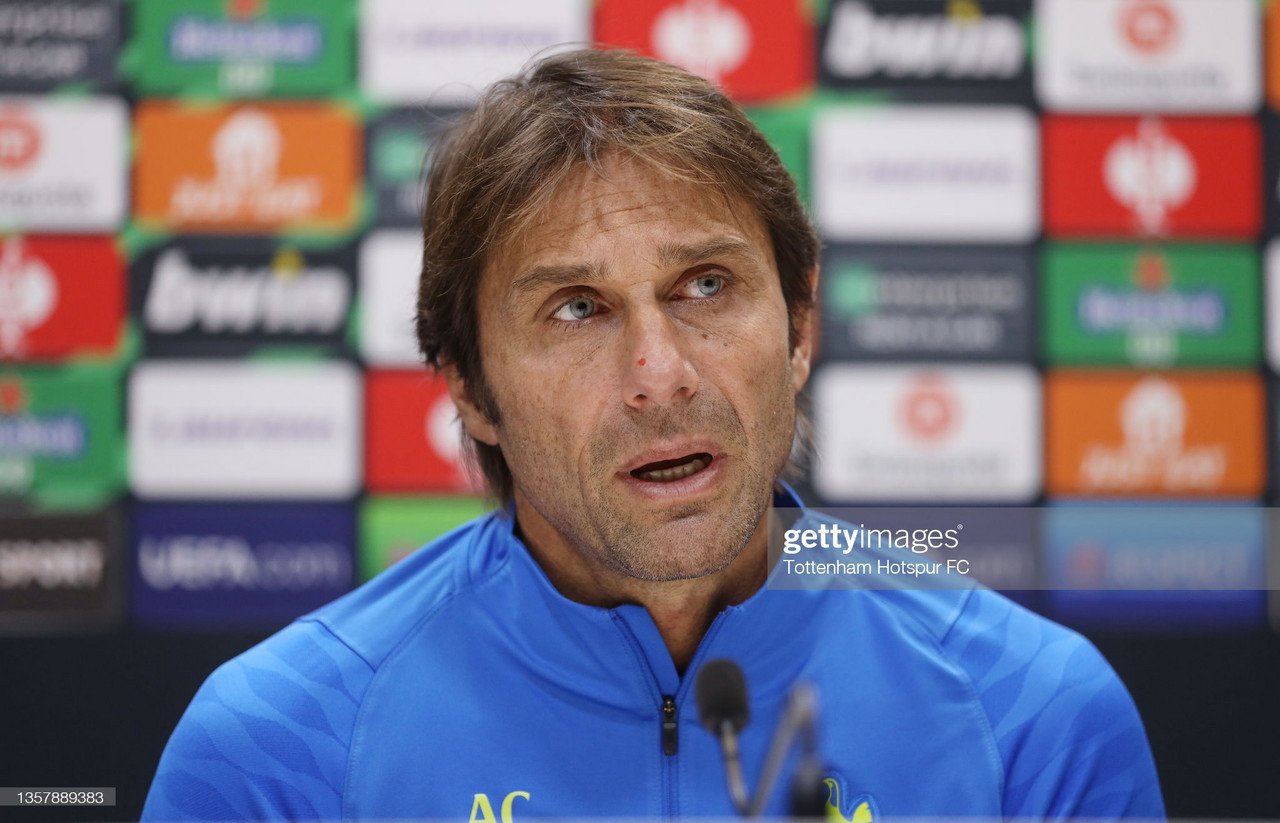 Tottenham Hotspur travel to Brentford in what is a huge clash for a top-four spot.
Spurs had won four in a row but dropped three points to Brighton last week, but Antonio Conte will be hoping to get back to winning ways on the road.
VAVEL'S very own William Furness was at the press conference to give Conte's key quotes:
Christain Eriksen has made a sensational return to the Premier League with Brentford.
The former Spurs has man been a huge catalyst for Thomas Frank's side's impressive climb up the table.
Conte, who coached him at Inter Milan, had his say on this feel-good story:
"First of all, I'm very happy to see him, to play football again because the images were terrible for everybody. We suffered a lot for him and his family.
"I had the opportunity to meet him when he had just arrived in Brentford. I spoke to him and his family. We're talking about not only an important player but a great man.
"I wish him and his family the best for the present and the future. To meet him tomorrow for a game will be a pleasure."
"It's incredible because not many times have happened what happened and to see him play football, football is life and it's great for him and his family because they've come back to having a normal life."
Oliver Skipp, Japhet Tanganga and Matt Doherty are the three players currently unavailable for selection. Conte confirmed that this situation remains the same:
"No news. Good news is no new injuries. Doherty, Skipp and Tanganga are out."
Just as everything seemed to be coming together for Spurs, a poor ninety minutes against Brighton has brought them back to reality.
However, Conte was calm in explaining the loss:
"For sure our hope and our desire is in every game to play well and to score goals. You know very well that every game is not simple and every game is difficult. In every game you have to be 100 per cent.
"I think during a season it can happen this type of situation. Don't forget Brighton won the last game against Arsenal and yesterday Manchester City struggled before the first goal.
"I think a draw was more fair but we have to learn that there are games that if you can't win you can't lose. At the end of the season even one point might help you reach your target."
With six games to go, the race for Champions League is heating up.
Conte spoke on it, explaining that Chelsea are a 'different level':
"Now for sure we are in this race, I want to try to stay until the end. We know very well the difficulty. I don't think Chelsea can go in this race because Chelsea is in my opinion in a different level.
"They are there because they missed some games but they must stay in this race. We have to fight with Arsenal who showed yesterday to be in good form, with Man United, West Ham and also there is Wolverhampton."