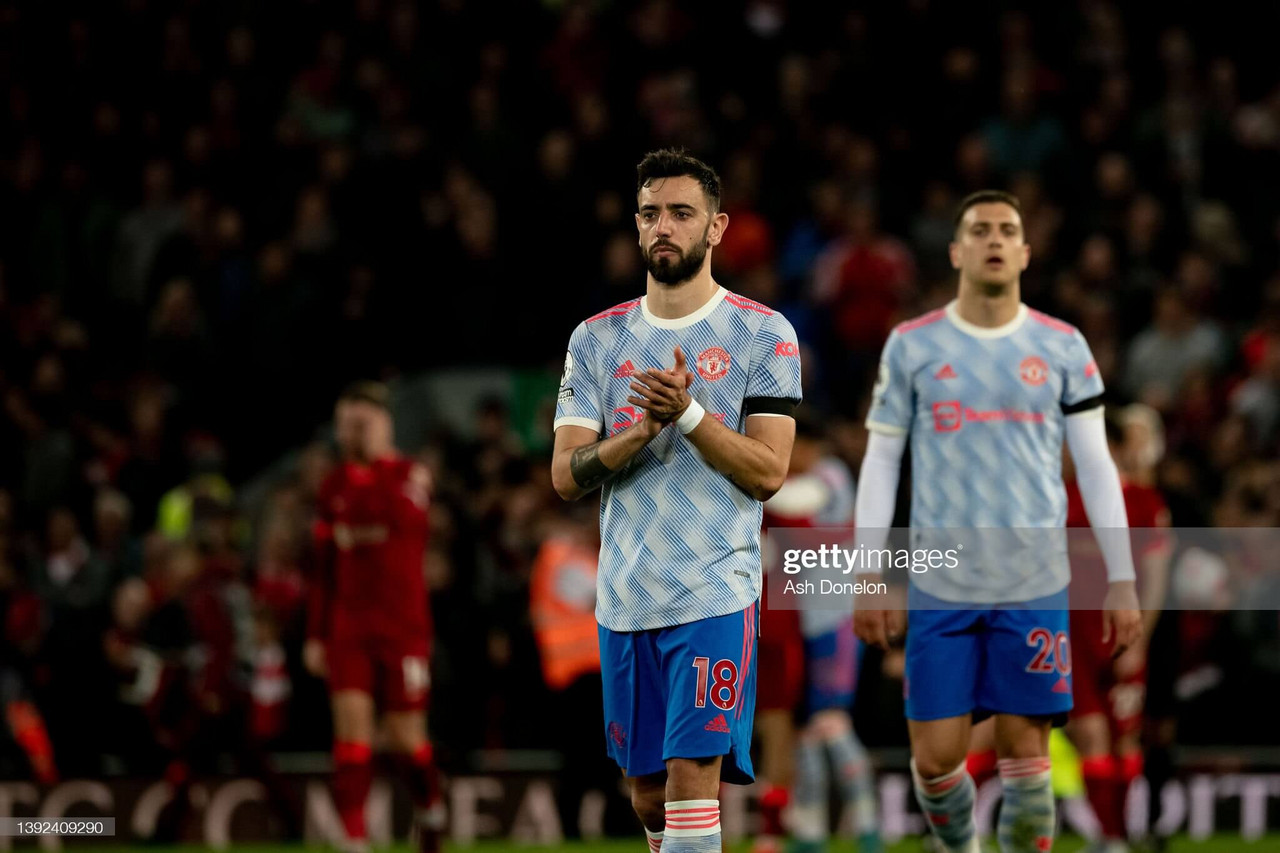 At the end of another chastening evening for the club, Manchester United's interim manager admitted he was left embarrassed by the way in which his team succumbed to a 4-0 defeat to Liverpool. Ralf Rangnick has only been through the door at United for five minutes but already has the look of a man who can't wait to leave.
This latest embarrassment at the hands of Liverpool comes after United's historic rivals humiliated them 5-0 in the reverse fixture in October, leaving an aggregate scoreline of 9-0. Rangnick criticised his team's showing but denied the accusation that players had already given up on the season. United sit sixth and still harbour hopes of a top-four finish.
"I don't think they have mentally checked out, it is just a different level," Rangnick said. "They have better players than we have and this was really reflected by the result today. There will be a rebuild for sure, that was obvious in the first three or four weeks for me. For us, it is extremely embarrassing. We just have to admit they are better than us.
"It is embarrassing, it is disappointing, maybe even humiliating — we have to accept they are six years ahead of us now. When Jurgen Klopp came in they changed at the club and lifted not just the team but the club and city to a new level. That is what needs to happen with us in the next transfer windows.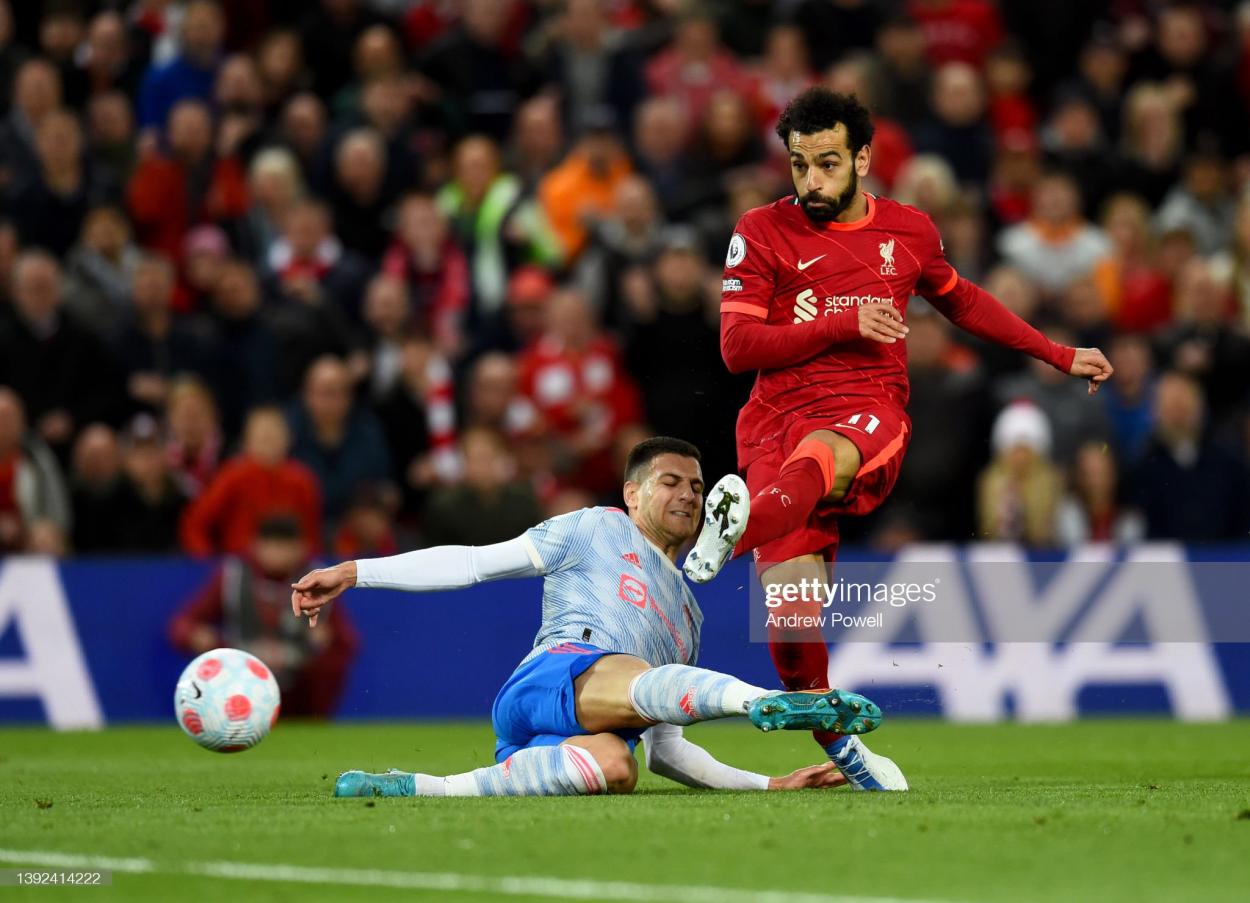 "We're just not physical enough, athletic enough against a team like this. If you want to have a chance, you have to cause them problems and we couldn't do that. I'm pretty sure any of the players in the starting XI knew the importance of the game, not only with regard to the table but to our fans, our supporters.
"But, as I said, in order to get something out of a game like this we have to be on them and attack and cause them problems and in the first half we didn't do that at all; in the second half we did it for 25 minutes but that was not enough."
Liverpool took the lead in the fifth minute through Luis Diaz and doubled their advantage midway through the first half when Mo Salah finished off a fine 25-pass move. After a brief slowdown from Klopp's men after the interval, Sadio Mane added the fourth on 68 minutes before Salah rounded off the scoring five minutes from time.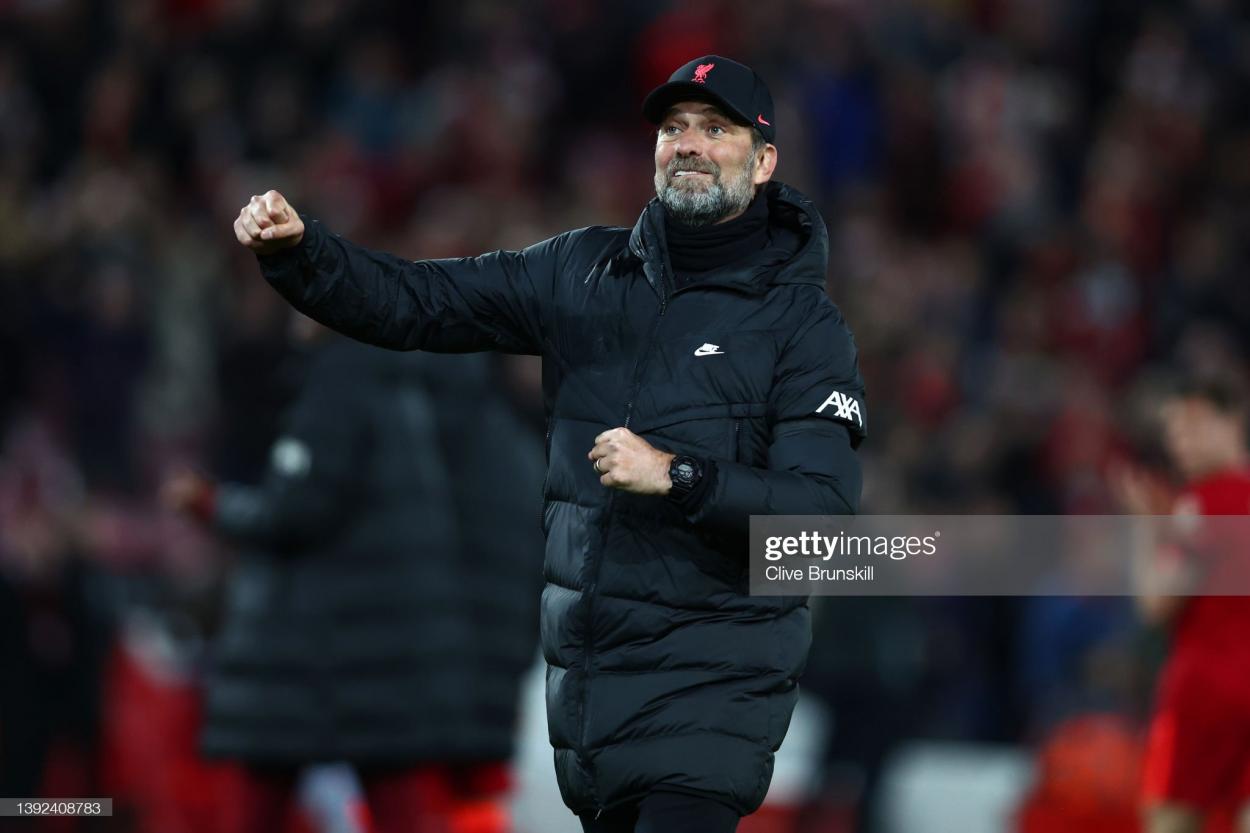 Victory took Liverpool back to the top of the Premier League, albeit until Manchester City play Brighton & Hove Albion at home this evening. The one-sided nature of this contest with United over this season's two fixtures is unique but Jurgen Klopp was not interested in making history and even expressed sympathy for his rivals.
"It doesn't happen often, and I don't think it will happen often," he said. "It is not a normal situation. They are not in a good moment and on top have a lot of injuries. I'm not here to humiliate opponents. We did what we had to do.
"They played without centre midfielders and when you are in a difficult situation like United before the game, Paul [Pogba] has to go off and it is not easy to play against us. The 9-0 I'm not interested in, that is something for the supporters if they want to celebrate. I know it will not last forever, they will strike back. I feel a bit for them."
'Nicest moment of the night'
Off the pitch, the home crowd sang You'll Never Walk Alone in the seventh minute and joined their United counterparts in clapping for Cristiano Ronaldo, who was on compassionate leave following the death of his baby son in childbirth.
"I loved it," Klopp said. "That's exactly how football should be, all rivals aside in this moment. There is only one thing important. That's a real show of class but of course all our thoughts from the moment we heard about it were with Cristiano and his family. I cannot imagine how it must be."