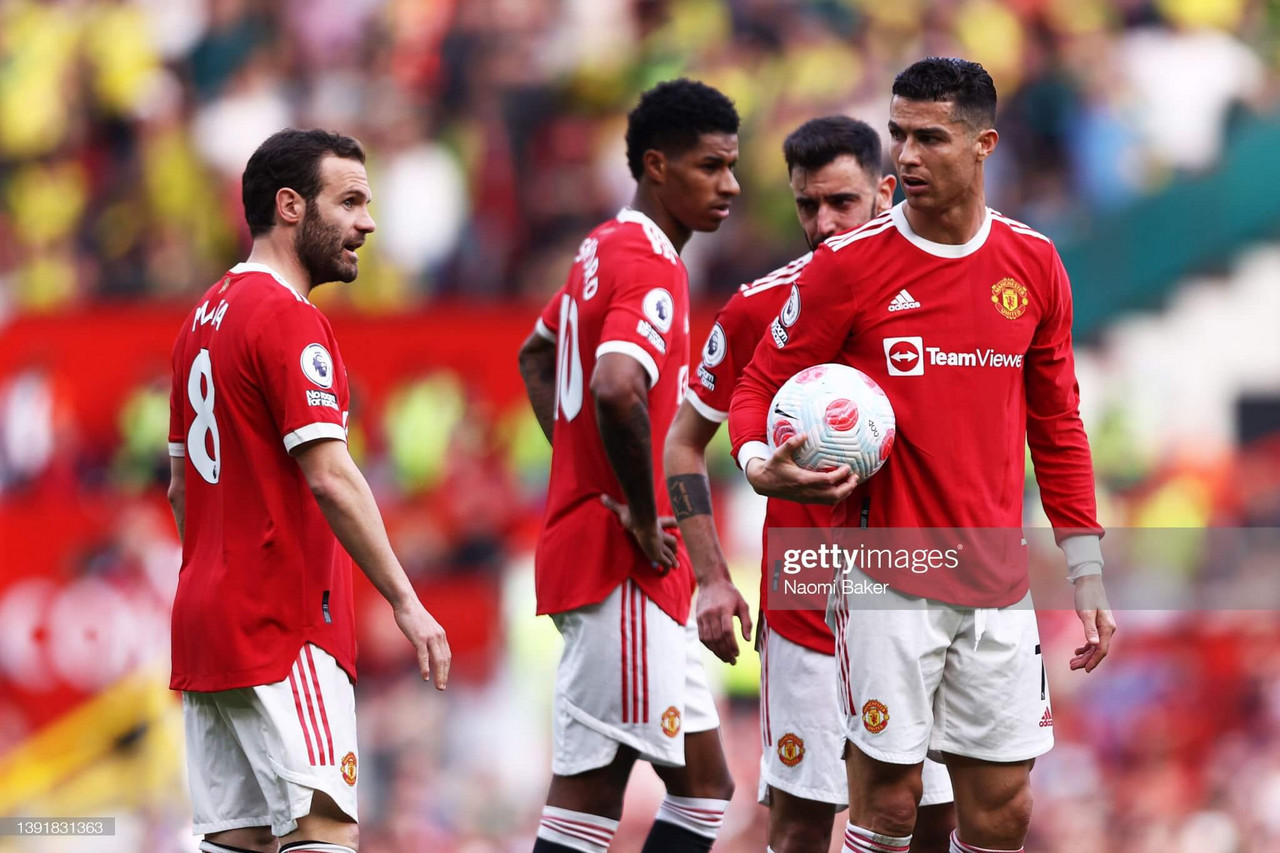 As Liverpool and Manchester City were contesting for a place in the FA Cup final on Saturday afternoon, Manchester United were making hard work of a 3-2 home win over soon-to-be relegated Norwich City. If anything epitomised the current fortunes of the trio of north west clubs, then that did.
United required Cristiano Ronaldo to complete his latest hat-trick to see-off the Premier League's bottom side having allowed a two-goal lead to slip at Old Trafford. And the prospect of facing Liverpool at Anfield this evening is one that Ralf Rangnick, United's interim manager, is both relishing and fearing.
Liverpool were 4-0 up by half time in the reverse fixture in October and eventually won 5-0 against Ole Gunnar Solskjaer's side. Another trouncing could occur. From then to now, United have done little to demonstrate that they deserve a top-four finish, but defeats for Arsenal and Tottenham Hotspur have given them renewed life in the fight for Champions League football.
"It's only about our situation and after last weekend's results we are still in the race for the top four," said Rangnick. "In order to stay in that race, we have to win almost every game, starting with tomorrow. It's up to us. We definitely will travel there tomorrow and try to get the three points.
"We might be underdogs for most people but if we raise our level we have a chance. You can see other teams are dropping points at the weekend. It's again about being consistent and at the end the team will probably finish fourth that is most committed to that.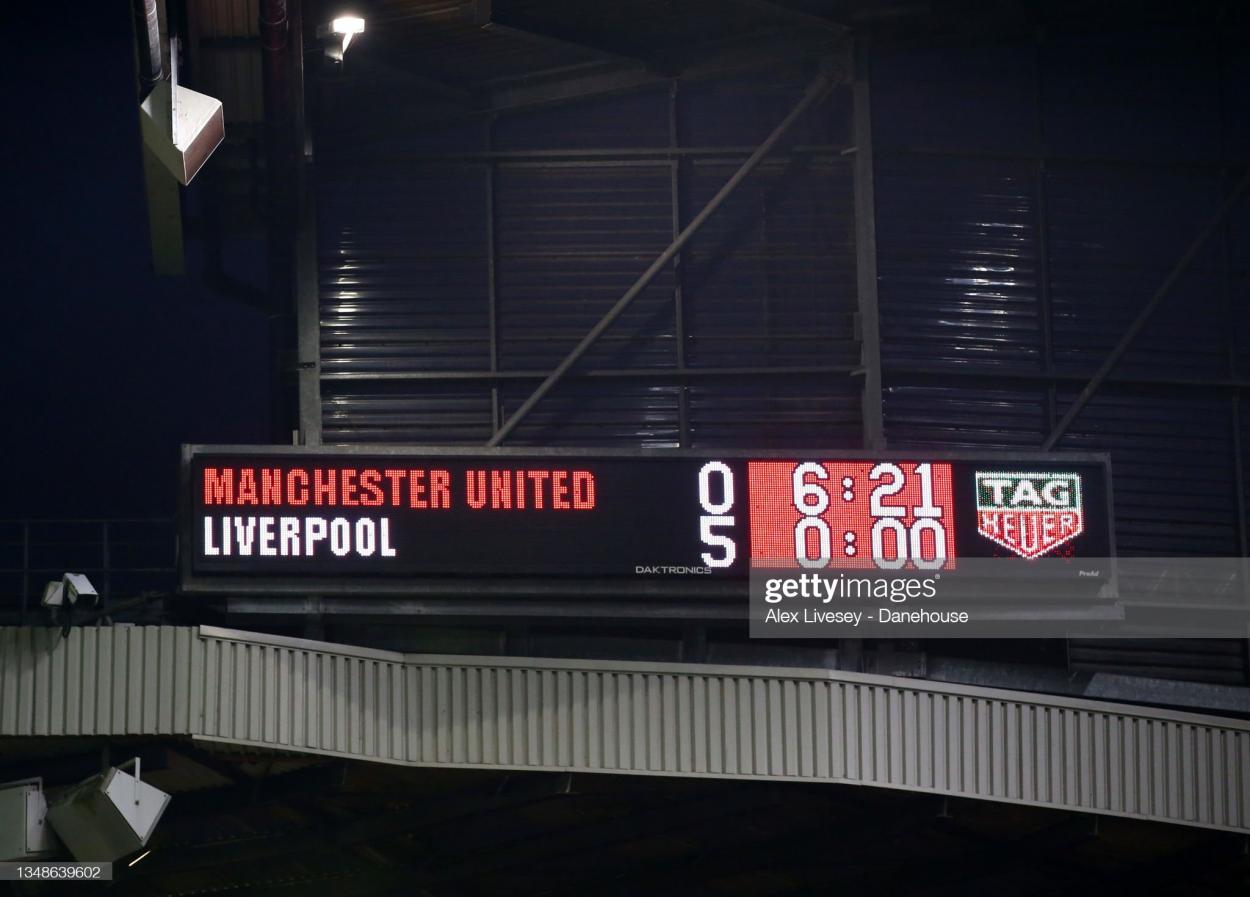 "We need to be more compact and find a better balance of what we can do in possession of the ball. We need to be more aggressive, more on the front foot but make sure we have all the players behind the ball. This is what we need to show against one of the best teams in producing chances and creating moments around the box. We need to be on our very best defensively."
United's latest car crash
The visitors' problems were exacerbated on the eve of this latest meeting between the two rivals by Bruno Fernandes being involved in a car accident on the way to the club's Carrington training ground yesterday morning.
"Obviously the accident happened on the way to Carrington, but as far as I know nobody was injured," Rangnick said. "He trained with the team and he was ok. That's why I think he will also be OK for tomorrow."
While United, who sit fifth and have lost their last two away games, are trying to emerge from a scrappy fight for fourth, Liverpool are still in the hunt for an unprecedented Quadruple and currently appear lightyears away from United.
"They are good, they are extremely good. It's no coincidence that they're as good as they are. Jurgen has built that team over the last six and a half years," said Rangnick, who has played a part in the careers of four of Liverpool's current squad: Ibrahima Konate (RB Leipzig), Joel Matip (Schalke), Naby Keita (RB Leipzig and Salzburg) and Roberto Firmino (Hoffenhiem).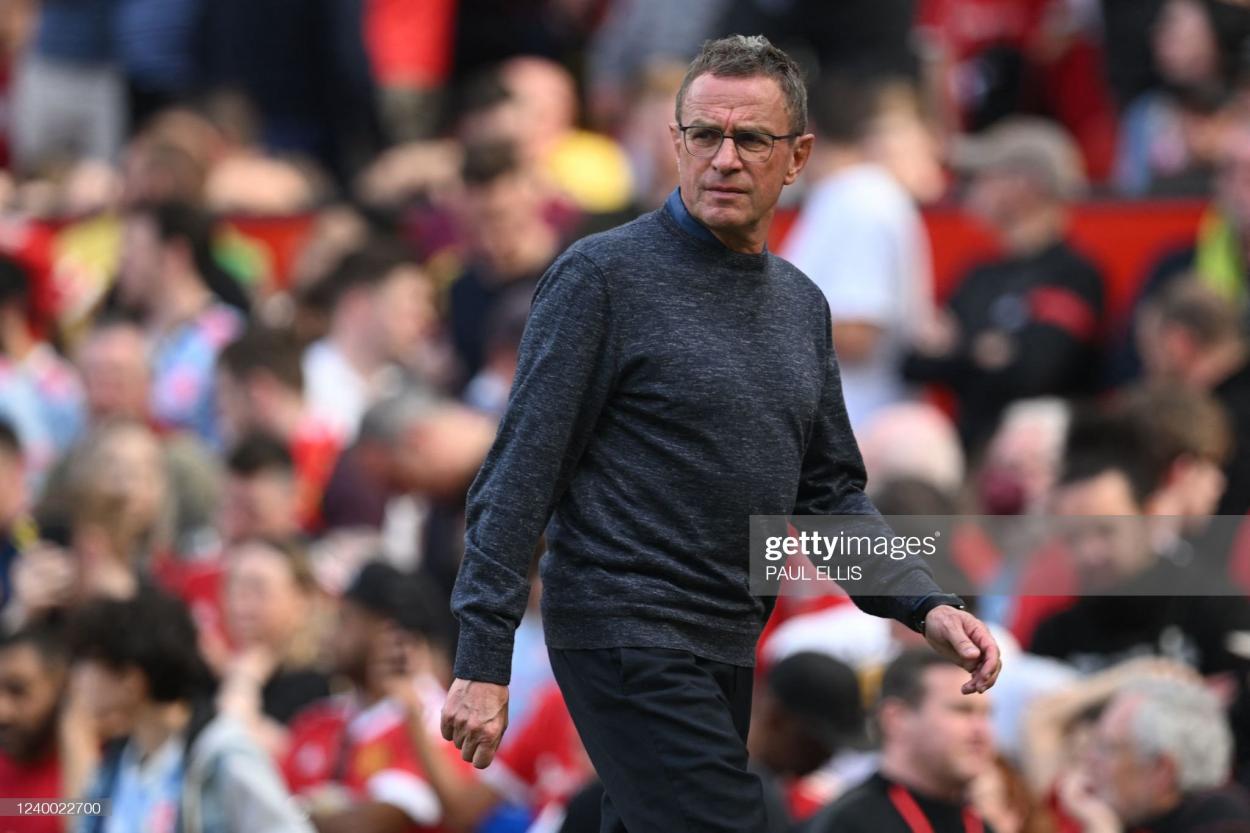 "We signed them for our clubs when nobody knew them. It's no coincidence that this is probably the club with the highest number of players from our former clubs because their approach, their style of football, the way they want to play is pretty similar."
Liverpool are overwhelming favourites to extend their unbeaten league run to 13 games and ensure that United's last victory in this league fixture remains at March 2018. Jurgen Klopp's team are one point behind the leaders City, have already won the League Cup, will face Chelsea in the FA Cup final and take on Villarreal in the Champions League semi-finals.
But irrespective of Liverpool and United's current fortunes, the rivalry rarely dies down, according to Klopp. He said: "Two of the biggest clubs in the world, for sure, face each other. [There is] massive history around, big fights in the past, big fights since I'm here, This time it's an incredibly important game again for both teams. That says it all."