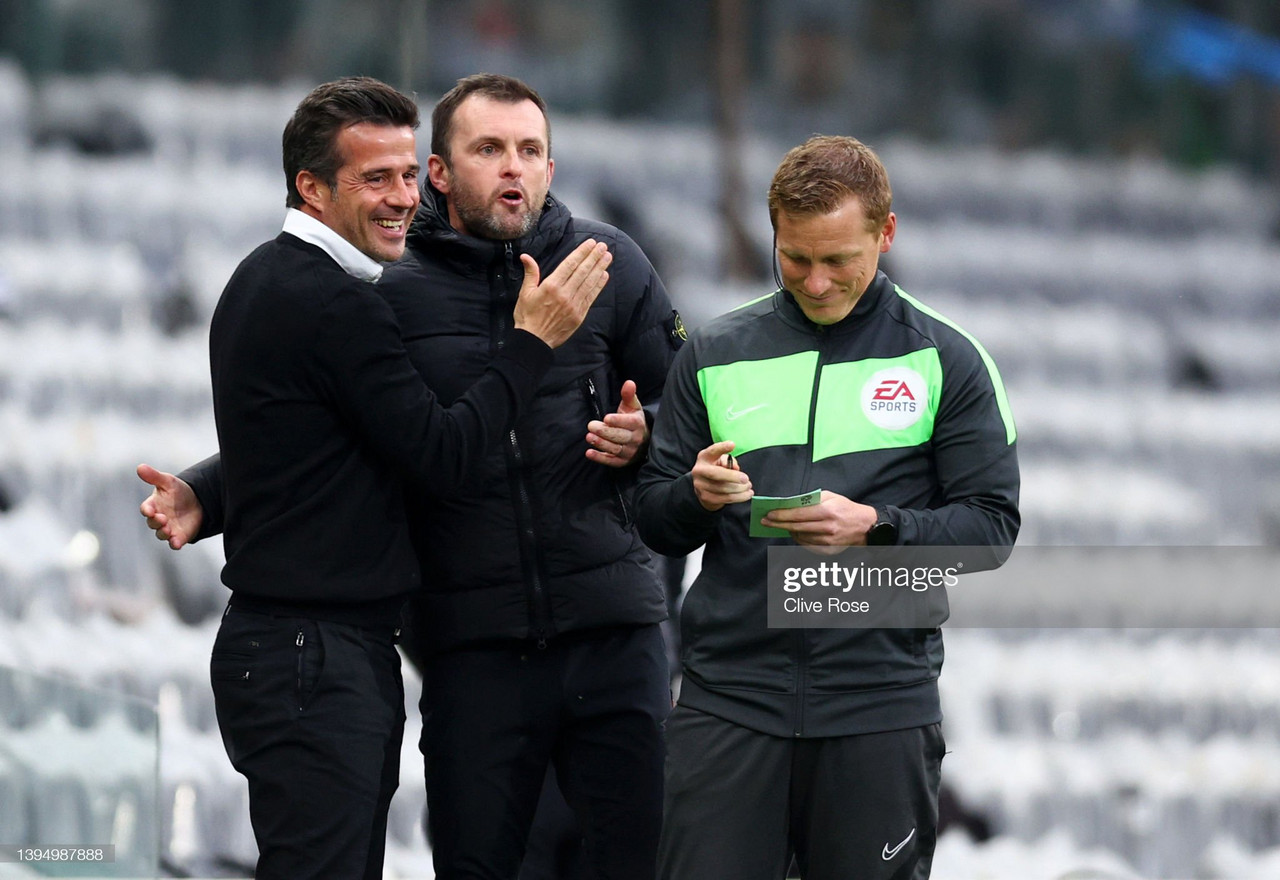 As Fulham ran riot at Craven Cottage sealing their first league title in 21 years, it was a rather forgettable day for anyone connected to Luton Town.
Six different players got on the scoresheet including record breaking Aleksandar Mitrovic. The prolific Serbian notched his 42nd and 43rd goals of the season to beat Guy Whittingham's scoring record from the 1992-93 season.
Nathan Jones offered a relatively cool head, as now attentions turn to yet another crucial game for the Bedfordshire club. A victory against 21st placed Reading at Kenilworth Road would guarantee Town's place in the Championship playoffs.
Tough day as Town get a trouncing

Before this one even kicked off, Luton were yet again struck by injury as Allan Campbell withdrew from the warm ups. It seems that when it rains, it pours as just 28 minutes in, Fred Onyedinma also struggled - picking up a strain to his hamstring. Despite the drubbing and yet more injuries, Jones was relatively positive regarding the strong opposition.
"It was a real tough day. A real tough game to watch. I haven't felt like that in my career before if I'm honest, but they are the best team in the league, congratulations to them. They have a fantastic side, the only equivalent I can say is we have nine injuries, nine first-team injuries. If they had nine injuries and went to Man City, that's the equivalent of the game.
"We have been magnificent, every single thing is going against us in terms of injuries so what we have to do is dust ourselves off and we're ready to go on the weekend."
As he has alluded to before in interviews, Jones and his coaching staff are cautious about substitutes and tactically this was noticeable today. Some players were rested for the upcoming, perhaps more winnable game against Reading.
"We have people on the bench we couldn't really bring in. We couldn't bring on Harry Cornick today and we've lost some big players. It boils down to one giant, mammoth, unbelievable game and we would all have taken that at the beginning of the season.
"Let's look forward to that rather than dwell on a performance, which was a poor performance because they were good, but we weren't as aggressive as we have been, we didn't defend our box and in the end, we felt a bit sorry for ourselves."
Fulham open the floodgates and wash away travelling Hatters
On social media, travelling Luton fans were seen on the Thames taking in the sights. Alas, this opening of the floodgates would've capsized the tourist vessel as Fulham's quality took hold after the first goal.
"Up until the first goal it was a pretty even game. We were aggressive but then after that we didn't do the things we had been. Second half we were poor. Even when we tried to change shape and be compact.
"Look, they're a good side and when they've got their tails up, they're confident playing with freedom - they can do that to a lot of sides. We can't dwell on that now, we've got to look forward."
Luton's injury woes don't just stay out in open play, it has stretched to the men between the sticks. With James Shea and loanee Jed Steer both out - along with Harry Isted not looking to be in the picture, Matt Ingram was brought in on emergency loan. The Hull City goalkeeper had a torrid time against a high flying Fulham. Jones commented on perhaps a lax system in bringing in vital support.
"When you try to get an emergency keeper, no one in the championship is going to lend you goalkeeper because they are all using them. You have to either go for someone that's not ready, bring them in they have to play - which is detrimental.
"Or, you risk and gamble with your no. three, with Harry (Isted) for example, with no one else to come on. It's a silly rule, in the Premier League everyone has four goalkeepers and two of those never play a football game."
That said, Ingram has been playing this season and there were glimpses of quality amongst adversity.
"It's a tough game for him today as he couldn't really do too much about a lot of them but look they were excellent today. We were not and it all boils down to next week."