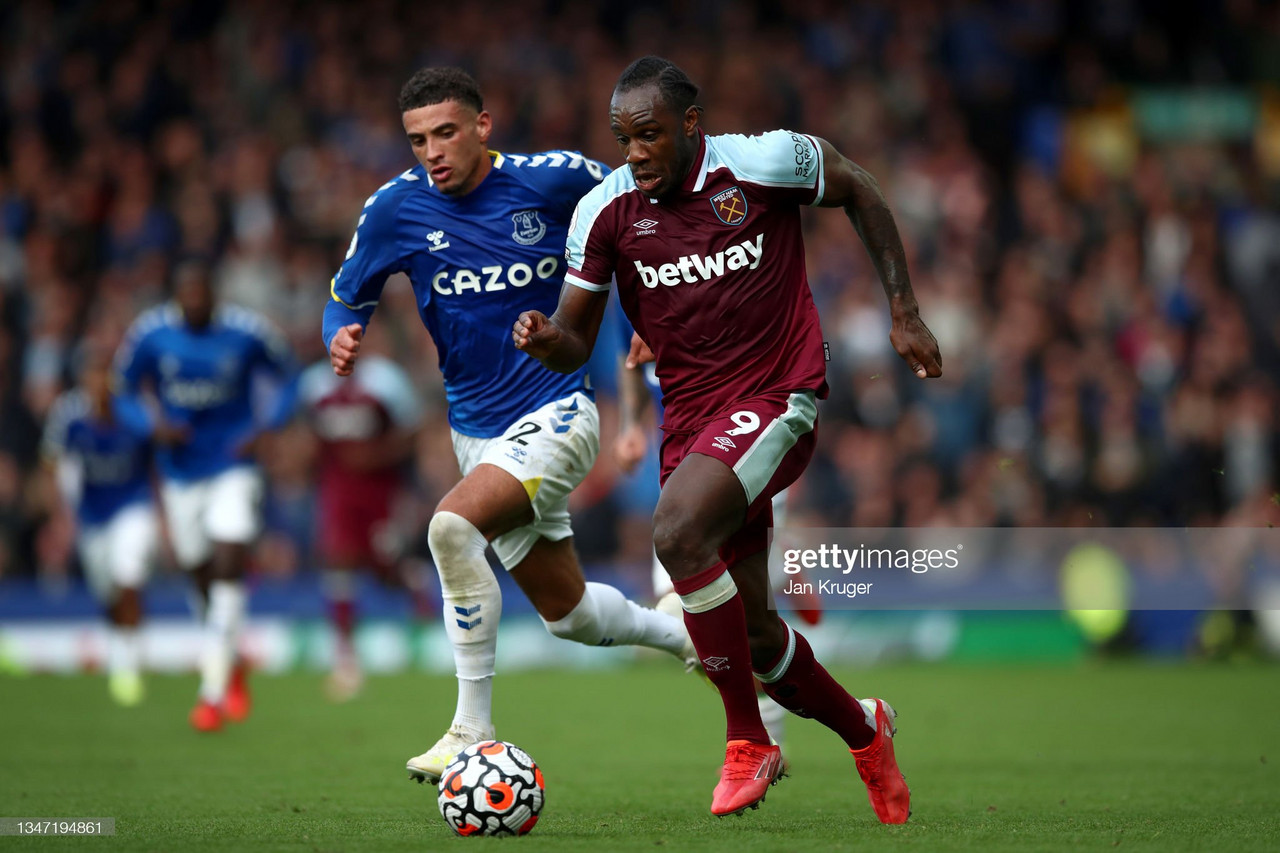 Both Everton and West Ham will be very eager to register a win when the two sides meet on Sunday in the Premier League. The hosts currently sit in 17th place, as the visitors sit in 18th. The two sides will feel somewhat dissatisfied with the start they have made to the domestic campaign.
This, in turn, sets up for a very alluring spectacle at Goodison Park. Historically speaking, it should be a very well balanced tie also. When Everton have played at home in this fixture, they have won 8 times, with the Hammers also winning 8 times.
Both managers have spoken to the media with their thoughts ahead of this eagerly anticipated game.
Frank Lampard in his pre-match press conference:
"I'm not looking at West Ham's current form. They are a very good team and I can see the strength in depth they have in their squad. They are definitely a dangerous opponent."
On Everton's form:
"From where we were and analyzing last season... I think you have to start with the core of the team and the base of the team.
Improving the spine of our team is important, but overall our side is solid. I think our performances have warranted more points than we have collected so far."
On Calvert-Lewin's fitness:
"He is close. We will take a view on him on Sunday, but I don't expect him to start at this stage."
David Moyes in his pre-match press conference:
On Everton:
"I think Frank Lampard is putting together a strong [Everton] side and sometimes it takes a little bit of time for all those things to work.
There is a rebuild going on. Frank is starting to put bits together. They have not had as much money to spend as they have had in maybe past seasons."
"I always look forward to going back to Everton, but I manage West Ham and my job is to go and win – and that is what I am going to try and do."
"What we have always had here at West Ham has been a great team spirit, a great group of lads, who have been committed.
The boys who haven't been involved all the time have done really well. You only need to look at last year in the Europa League how well so many of them did in the games. However, I think this year we have got much stronger competition."
The game will be shown on Sky Sports Main Event on Sunday 18th September, with coverage starting from 14:05 BST.