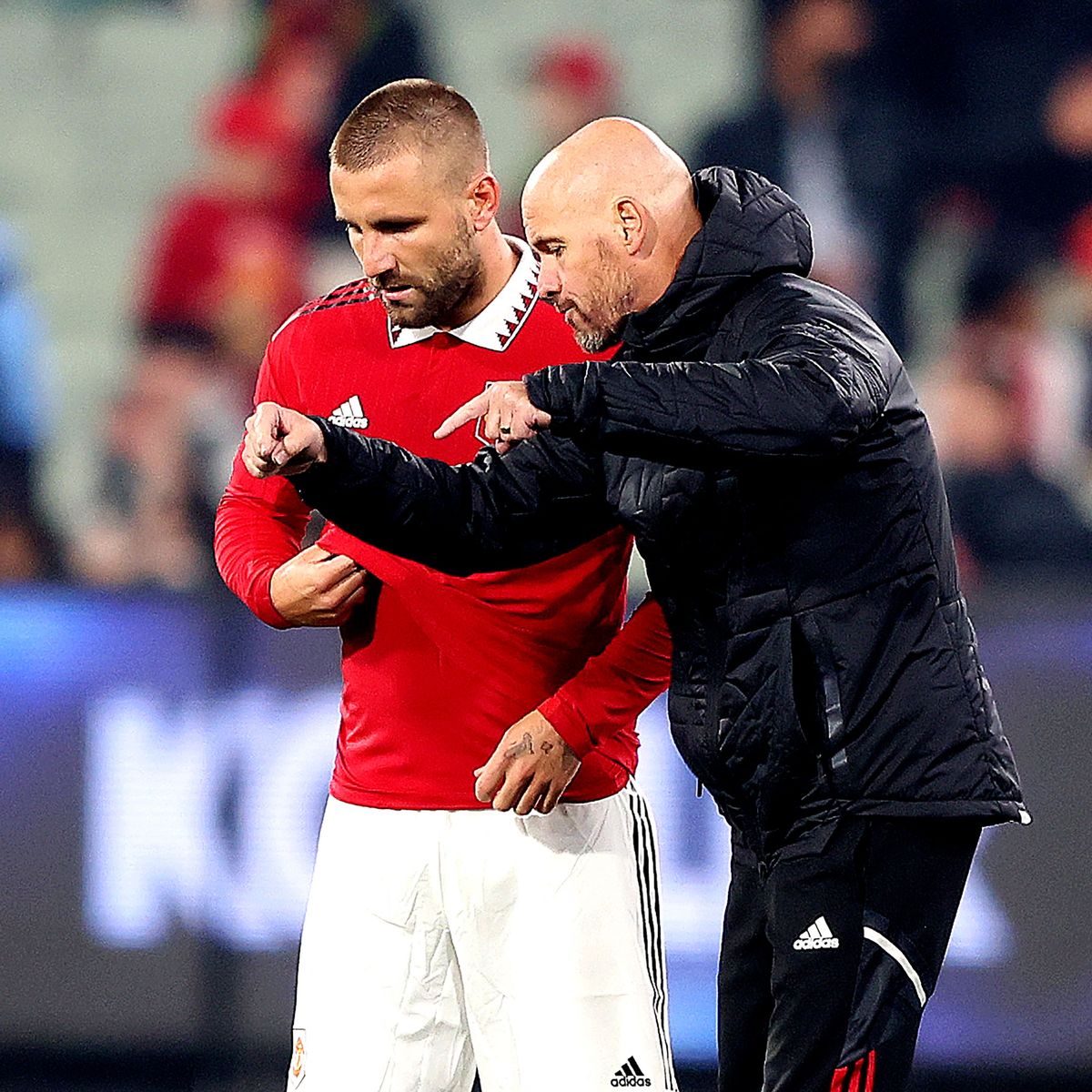 Manchester United left-back Luke Shaw hasn't started a Premier League game since Erik ten Hag's sides' embarrassing 4-0 defeat to Brentford in mid-August.
Since then, United have enjoyed a spell of four wins on the bounce in the league, beating Liverpool, Southampton, Leicester City and Arsenal in that time.
Summer signing Tyrell Malacia seems to have overtaken Shaw for the left-back spot however, the England international is ready to fight for his place.
Not going down without a fight
Speaking after England's 3-3 draw against Germany at Wembley, Shaw told talkSPORT: "I think Ten Hag, the boss, he knows my qualities, he knows what I'm capable of and we've had chats.
"It's understandable that, and I even agree, the start of the season wasn't good enough and he had to make changes and I fully accept that. I accepted it."
The current campaign is Shaw's ninth at Old Trafford, and it seems as though it's now or never if the 27-year-old is to make the left-back spot his.
Shaw continued: "The only thing I can do is train hard and wait for my opportunities, whether that's in the cup games or the Premier League, whatever I play in I just have to be ready and play at the standard I should be at."
For club, Shaw's last appearance came in a 2-0 win to FC Sheriff, where he came on for the last 20 minutes of the game but for country, the former Southampton man's fortunes seem to be very different.
Over the international break, Shaw played 18 minutes in England's defeat to Italy at the San Siro however, he started the fight back in the Three Lions' fixture against the Germans.
There had been an uproar on social media after England boss Gareth Southgate had picked United duo Shaw and Harry Maguire, but on Monday, Southgate defended his decision.
He said: "Everyone will focus on Harry [and his mistake], but over the two matches there were some very important moments that Harry delivered. Luke there was another example of someone who is an outstanding footballer."
The pair are expected to be vital pieces of England's World Cup squad, with the tournament kicking off later this year in Qatar.