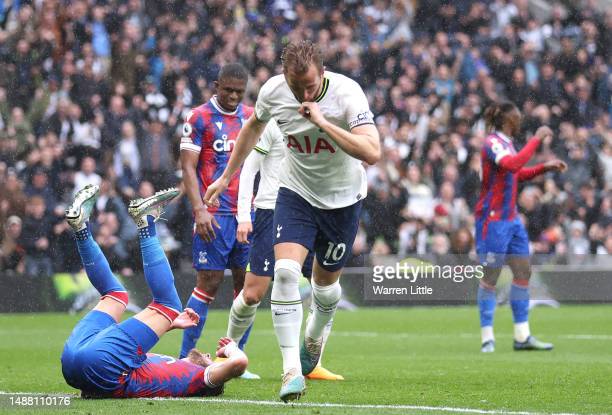 By now, it is a well-known fact amongst football fans that Harry Kane has been integral to Tottenham over the past few seasons, but many fail to realise just how important his role is to the side.
At 29 years old, the Tottenham skipper's future has been in discussion due to the fact that he has no silverware to his name - but unsurprisingly, Tottenham's chairman Daniel Levy has denied all rumours of a possible departure for the centre-forward as he claims that Kane is "not for sale".
However, if Kane was to begin a new venture in his career with a transfer away from Tottenham, this would be an absolute catastrophe for the North London club as they would be losing their star player and the face of their team.
Research has shown how Tottenham's 2022/23 campaign would have turned out if their star striker was not in the squad and the results are frightening.
From a Battle for European Football to a Fight for Survival
Harry Kane's elite ability to score goals and create assists for his teammates has helped him rack up 30 goals and 3 assists in the Premier League over the last season.
These 33 direct goal contributions lead Tottenham to 10 wins and earned them 25 points last season, but without the goal contributions, Tottenham would have finished only one point above the relegation zone in 17th place, which is a major drop from their 8th-place finish.
The league table would be completely different if Kane was not at Spurs, as the following image shows.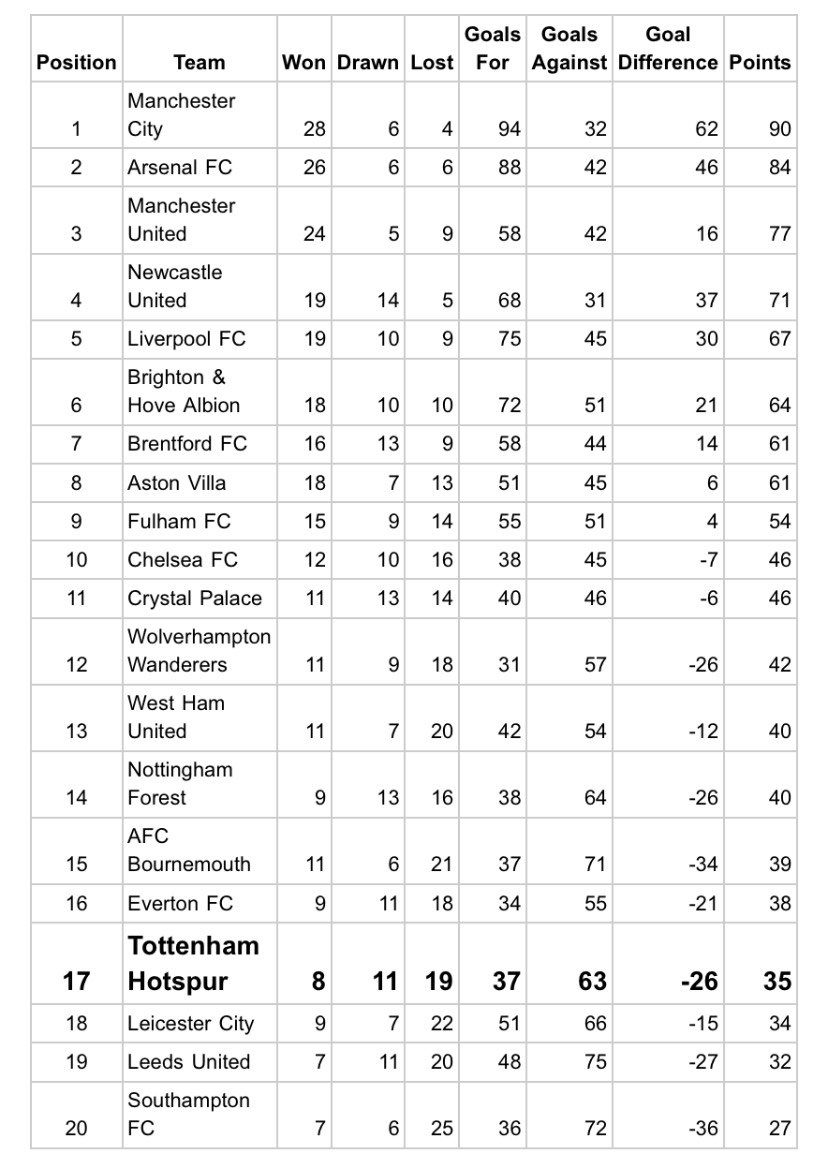 This is perfect evidence to prove that Tottenham need to try almost everything possible to hold on to the centre-forward.
An even worse scenario for the club would be to let him go to a Premier League rival as this could backfire terribly.
On the other hand, clubs are willing to pay up to 100 million pounds to convince England's captain to join, so Levy could use this money to reinvest elsewhere, and possibly buy a younger centre-forward to lead the line for years to come.
A 20 Million Pound Loss
As mentioned earlier, Tottenham finished in eighth place in the Premier League, which earned the club a prize money total of 154.6 million pounds.
This seems like a huge amount of money which it is, but if they finished in 17th place without Kane, this prize money would have dropped to 134.8 million, which is just shy of 20 million pounds less than their actual finish.
This is not even taking television rights into account so this sum of money that Tottenham would have lost could have increased exponentially.
The Loss of More Than Just a Player
Kane is more than just a player at Tottenham, he is arguably the face of the club and the club captain, who's influence goes far beyond being just on the pitch.
Off the pitch, Kane is a rolemodel for the squad to look up to, as one of the best footballers on the planet. He is almost the key puzzle piece to any team that he plays in so losing Kane would be a massive disappointment for the Tottenham fan base.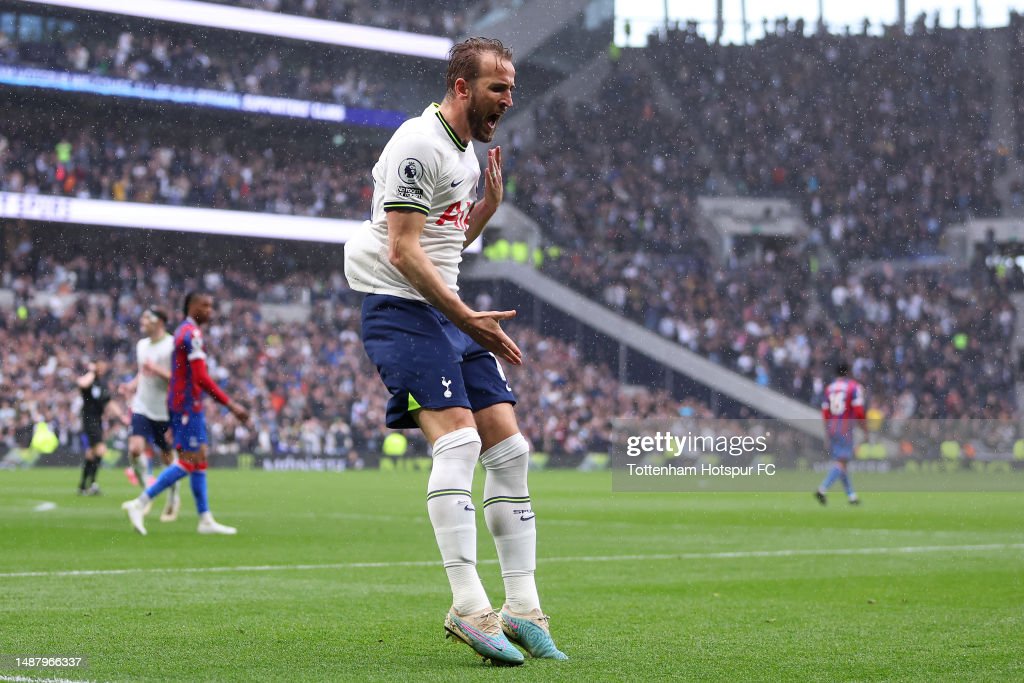 They would be losing a club legend who has led the team through some extremely hard times.
He is the record goalscorer for club and country, and the second-highest in Premier League history, only trailing Alan Shearer.
*This research is brought to you by OLBG. Please gamble responsibly. GamCare offer a free and confidential service for those who may require further support*