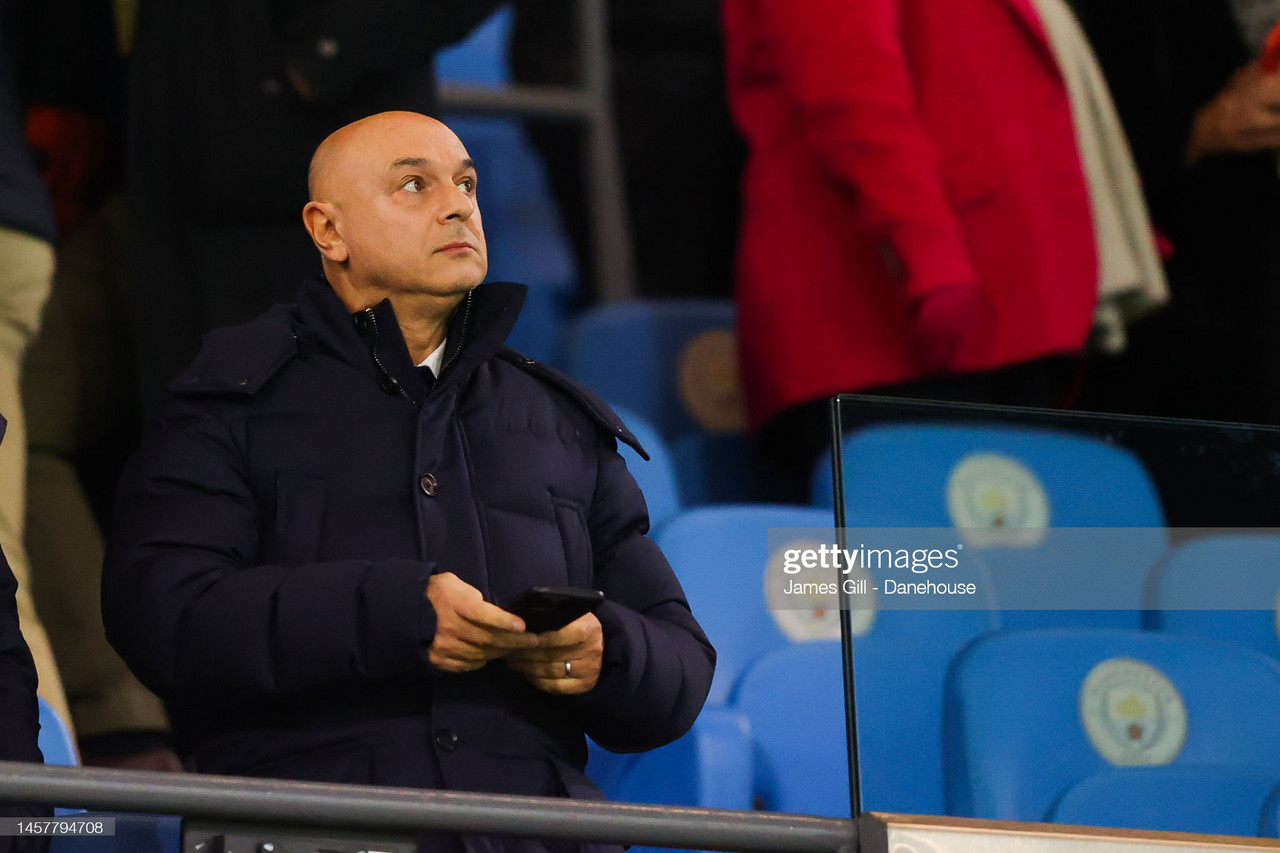 Daniel Levy is under pressure. The Tottenham Hotspur manager is facing backlash like never before in his 22-year spell as Chairman.
With Ange Postecoglou appointed as Tottenham's manager on a four-year contract, Levy must have a change of path if Spurs are to succeed.
The Australian joins from Celtic, where he most recently won the domestic treble on Saturday. The 57-year-old has never managed a major European side before now but has excelled at every previous job.
At Yokohama, he won the club their first Japanese league title in 15 years. Whilst at Celtic, he helped reunite a broken fanbase by playing expansive, exciting football which eventually led to Scottish dominance.
Postecoglou will have his work cut out at Spurs, with the North London side recently finishing in their worst league position since 2009, without European football. Meanwhile, question marks about Harry Kane's future continue to overshadow proceedings in N17.
The attention now turns to Daniel Levy who must look to support his new manager if he is to succeed in the Premier League.
The recurring cycle of managers
It needs no explanation to say Spurs have been in a crisis ever since the 2019 Champions League final. In fact, the Lilywhites have had a different manager for every summer transfer window since.
Jose Mourinho, Nuno Espirito Santo and Antonio Conte have all tried to replicate the success of Mauricio Pochettino's spell at the club, yet all have failed – rather miserably as well. Even Ryan Mason and Cristian Stellini were given the opportunity to reignite the fire in N17, but the latter's efforts went down as one of the worst managerial spells in Premier League history.
Mourinho and Conte were, and still are, regarded as two of the best managers of their generation. However, to succeed, both require heavy financial backing. Unfortunately for Mourinho's sake, he had to lead the club through the unprecedented Covid-19 pandemic, which undoubtedly had an impact on the transfer budget.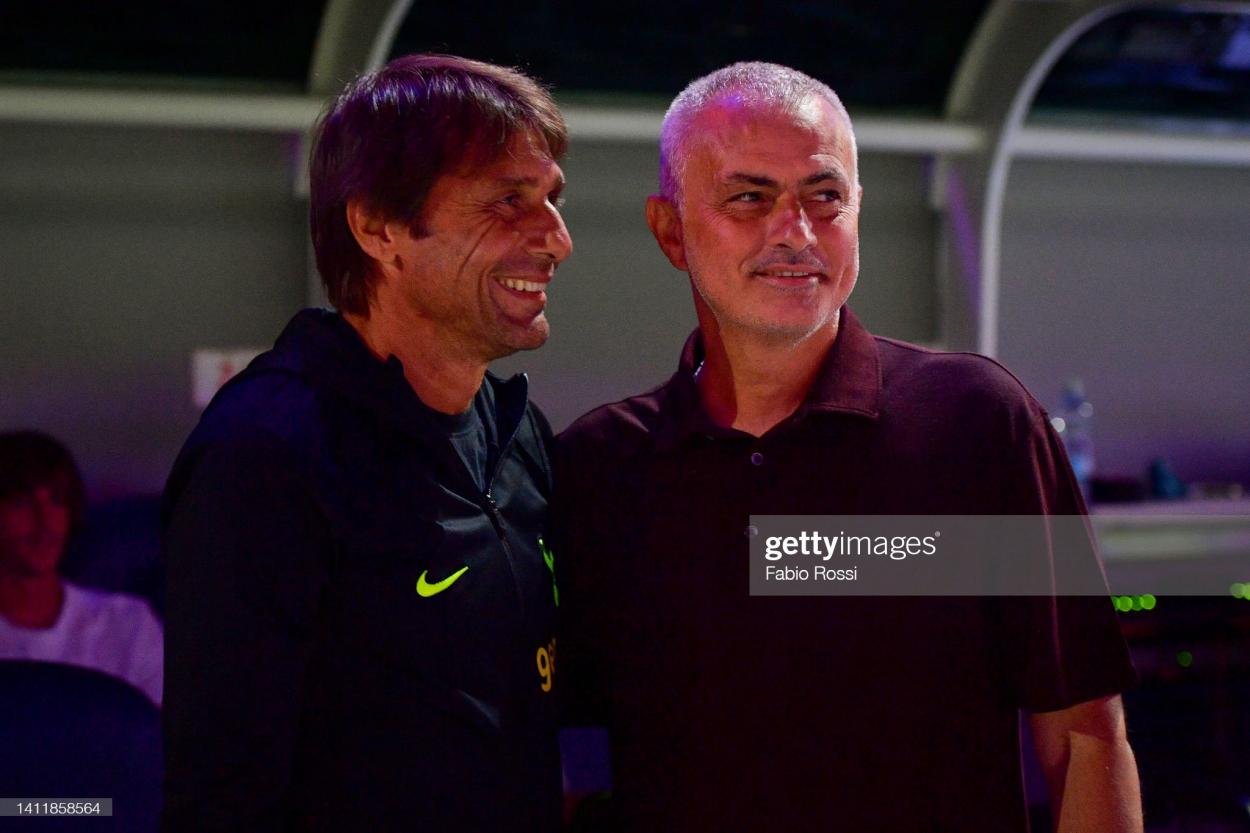 Conte was supported in the transfer window, with ENIC injecting £150m into the club, but the new signings failed to kick into life. Both managers catastrophically failed at Spurs, leading to the Lilywhites reverting to their traditional managerial approach.
Postecoglou joins as an inexperienced manager who has never managed a major European side. His style of football is similar to the 'Tottenham Way', which provides hope to a fanbase currently severely fractured.
'To Dare is to Do' is plastered around Tottenham's facilities. Originating from the Latin phrase, 'Audere est Facere', it explains what Spurs is meant to be all about. A club with ambition, a club with hope, and a club with identity.
But ever since Pochettino's dismissal in 2019, the Lilywhites have disconnected from the club motto.
Legendary Spurs manager Bill Nicholson famously said: "It is better to fail aiming high than to succeed aiming low. At Spurs, we set our sights very high, so that even failure will have in it an echo of glory."
Levy's relationships with recent managers Mourinho and Conte seemed tiresome, leading the club away from Nicholson's ideas. Spurs played defensive, counter-attacking football under those managers, which made watching paint dry seem appealing.
Fans were willing to accept this style of football if it ended in glory. But due to several reasons, Spurs failed to lift silverware. Conte and Mourinho both argued they were not to blame, highlighting the lack of financial backing as the main reason. Partially true under both, but both managers failed to install an identity and pathway into the team.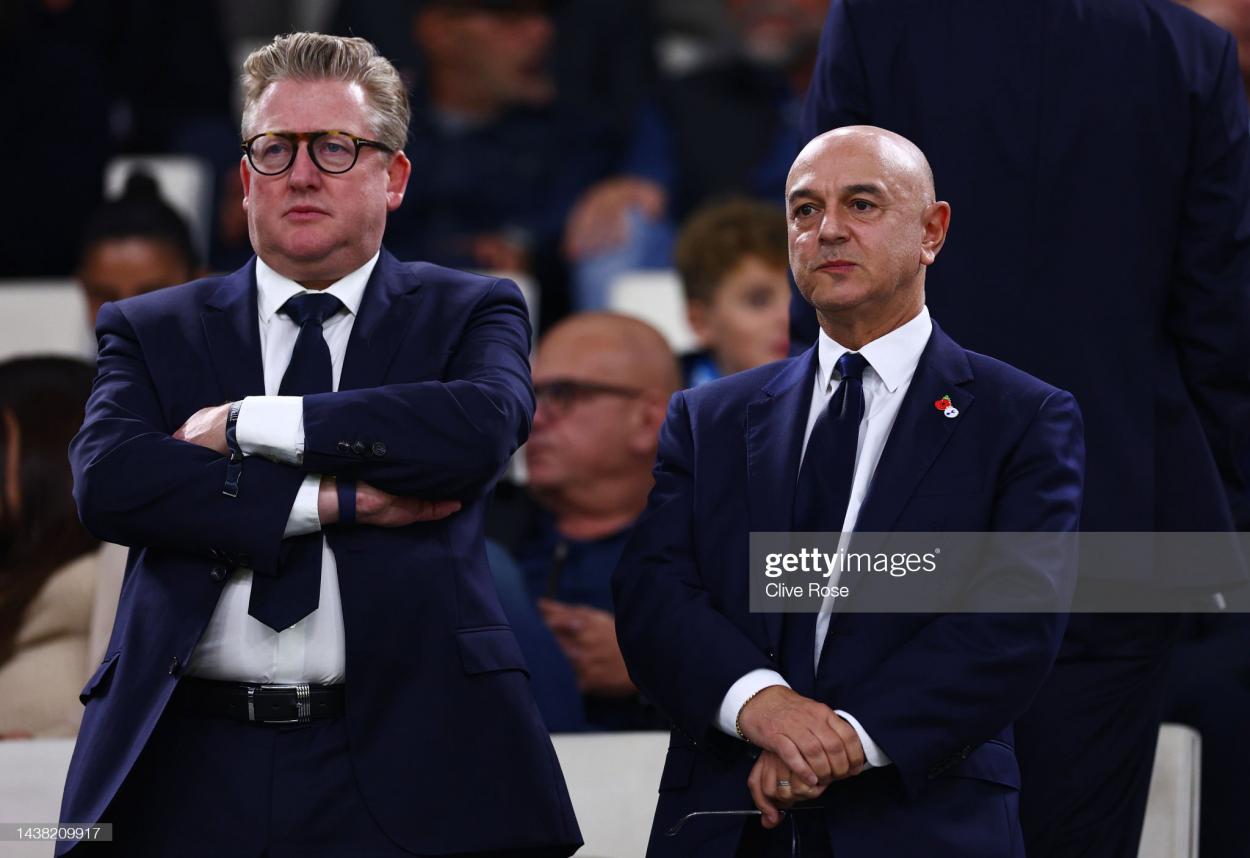 With Postecoglou joining, his first job is to set out a vision for the club alongside Levy. The Australian is a strong believer in the emotional side of the game; even criticising people for grouping four Japanese signings at Celtic together, instead of looking at them individually.
Very few managers are as thought-provoking as Postecoglou, but his vision is only possible with Levy's backing, which is why he must learn from his mistakes.
The hope of identity is only possible with Levy learning from previous mistakes. The Englishman has had a reputation of making hastily decided decisions – often backfiring on the Chairman in the coming years.
The decision to sack Pochettino, appoint Nuno, appoint Fabio Paratici and try to join the European Super League are just a number of the several controversial decisions Levy has made recently.
The Lilywhites Chairman must also make sure he financially supports Postecoglou – allowing his side to challenge for the most coveted trophies in Europe. Over the years, Levy has failed to do so at vital points in the season, usually seeing Spurs fail to push over the line.
In his autobiography, Playmaker: My Life and the Love of Football, England and Tottenham legend Glenn Hoddle showed his frustration towards the decision-making in the N17 hierarchy when he was manager.
"I wanted to build a younger squad after finishing the 2001-02 season in ninth place. It was time for the club to show ambition. Yet I kept running down dead ends when it came to signings. It often seemed that I wasn't on the same page as the board. I wasn't the last Tottenham manager to discover that transfer talks tended to drag on when the chairman Daniel Levy was involved.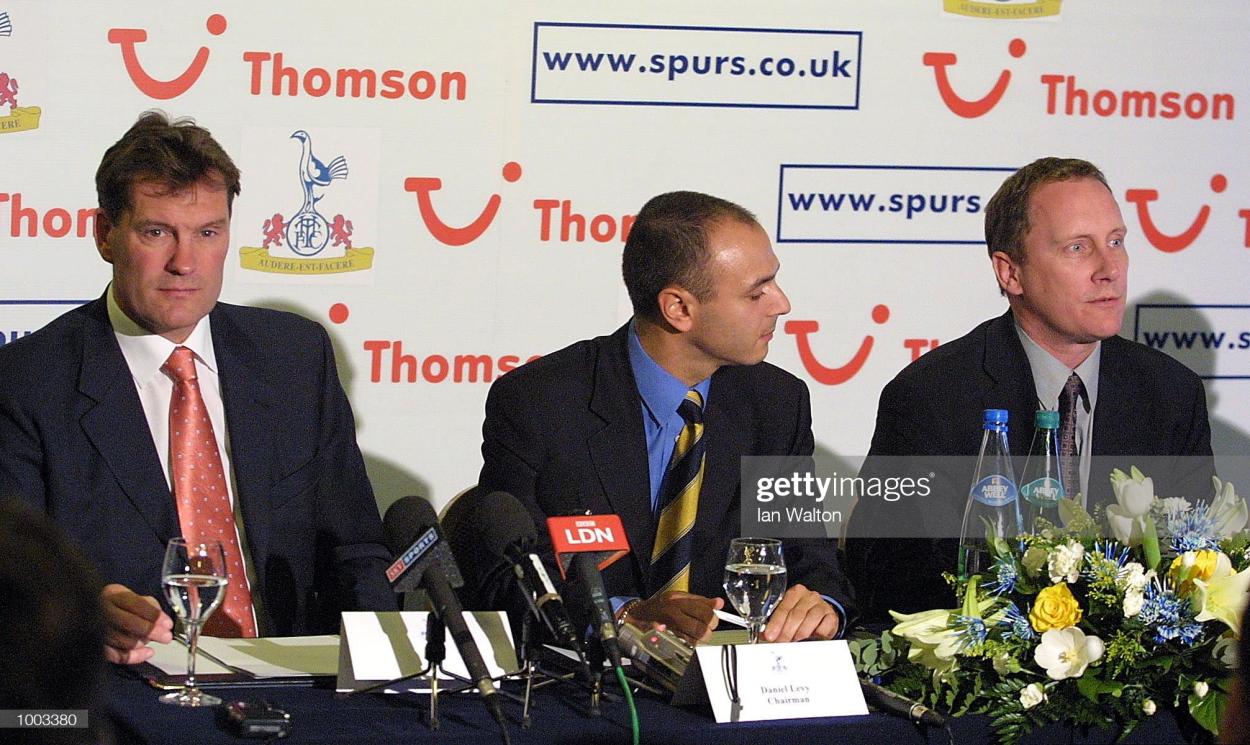 "Ultimately everything felt too political. It wasn't that I had unwanted signings foisted on me from above. The problem was more that we dithered when we needed to be decisive, which stopped us [from] progressing. The lack of funds forced me into compromises like signing Jamie Redknapp on a free transfer from Liverpool," Hoddle wrote.
Hoddle was not the only manager to feel frustrated. In 2012, manager Harry Redknapp felt Spurs could challenge for the title with two more signings. The Englishman asked for Carlos Tevez and Gary Cahill but was instead given Louis Saha and Ryan Nelsen. Spurs ended up finishing fourth – missing out on a spot in the Champions League after Chelsea won the competition that season.
If Levy wants Postecoglou to succeed, he must follow the Australian's vision alongside him and sign the players he wants.
The need for patience from Levy
Postecoglou will not be a quick fix for Spurs. The squad requires drastic surgery, with several high-profile names expected to depart. Hugo Lloris and Ivan Perisic are just two names expected to leave.
With an overhaul expected, Levy must be patient with the 57-year-old, something he has failed to do recently. The Lilywhites Chairman has tried to act like Chelsea since 2019, with the appointments of Mourinho and Conte epitomising that thought process. But with Spurs now bringing in an inexperienced and unknown manager to the Premier League, he must change his approach to see the benefits.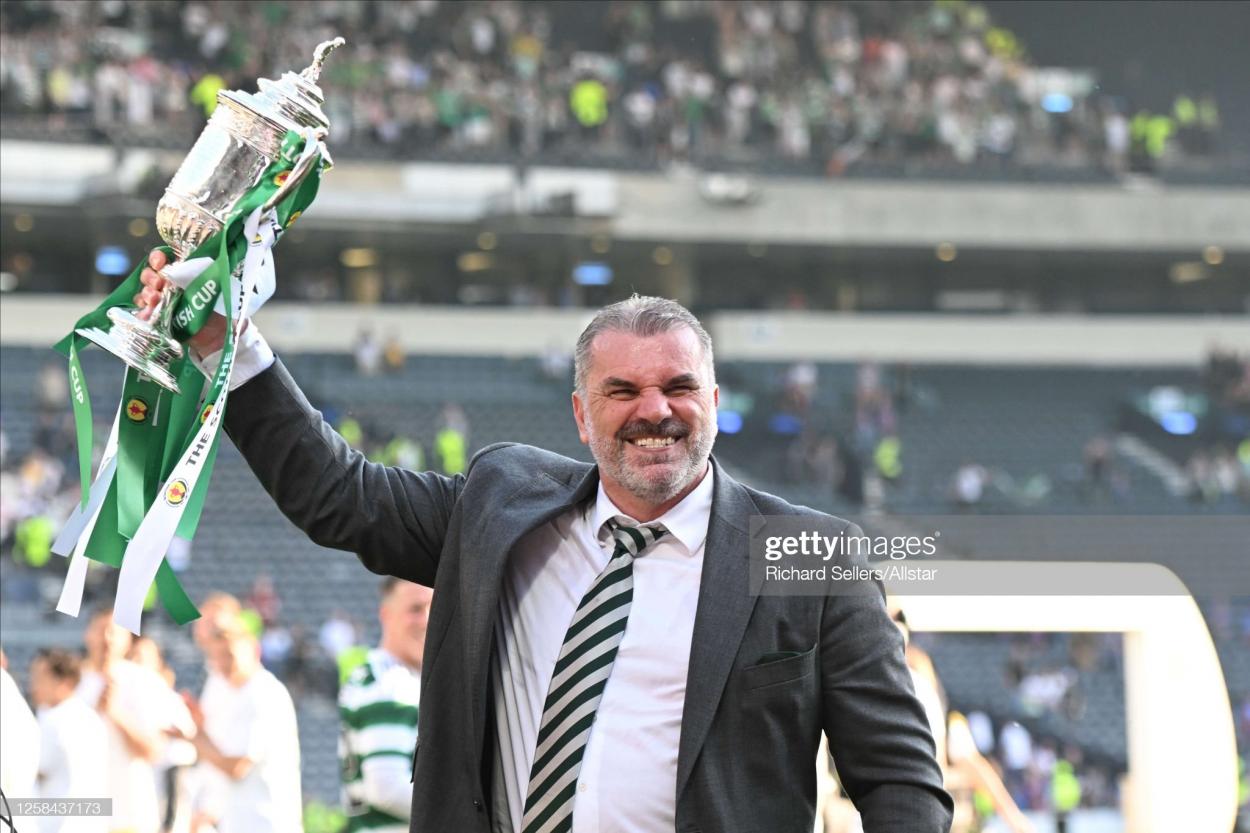 Levy has changed the dynamic of Spurs ever since his tenure started in 2001. He has overseen a new training ground at Hotspur Way and a state-of-the-art stadium replacing the old White Hart Lane. Yet there is little point in having the best facilities if the football does not match those standards. The efforts to act like a footballing giant have failed since Pochettino's dismissal, leading to Levy changing approach and appointing Postecoglou this week.
Postecoglou's system will likely see Spurs play a 4-1-4-1 or 4-3-3. After years of playing with five at the back, it will be a challenge for the squad to adapt so quickly; Mason struggled to implement free-flowing football in his spell as interim manager. With no European football, pressure remains low on Postecoglou to deliver a return to the Champions League, especially with the future of Kane and new signings still unknown.
Tottenham are taking a new approach by appointing Postecoglou, but they will only see the benefits if Levy gives him time and resources to succeed.