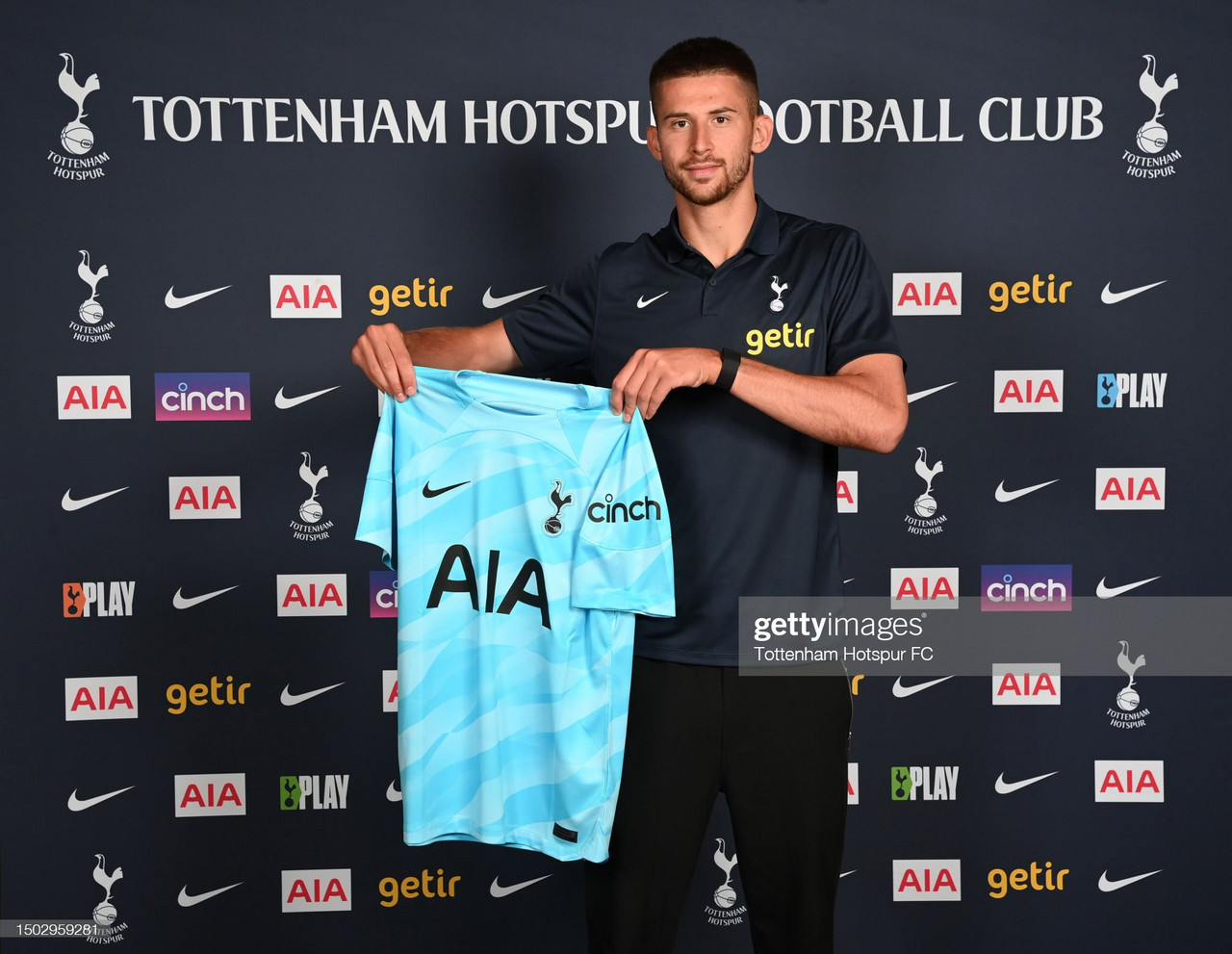 Tottenham Hotspur have confirmed the signing of goalkeeper Guglielmo Vicario on a five-year contract. After impressing several European clubs, including Inter Milan and Bayern Munich in the most recent campaign, the Italian joins Spurs from Serie A side Empoli.
It has been clear for some time now that Spurs were planning to sign a new goalkeeper in the summer transfer window. Long-term veteran Hugo Lloris struggled last season and publically stated his desire to leave North London.
"It's the end of an era. I have a desire for something else. I will carefully study what is possible," the club captain said earlier this month.
Vicario is relatively unknown within English football, not just within the media but also within the Spurs fanbase. Standing at 193cm tall, Vicario has the potential to become an intimidating presence for Spurs.
He may even become a popular presence in the dressing room if his attitude is anything to go by; the Italian unselfishly took in a Ukrainian family fleeing the war into his home last year. There is no doubt Vicario is unproven on the biggest stage; however, there is plenty of reason for optimism within North London.
After failing to secure the signature of Brentford's David Raya, the Lilywhites have moved quickly to find their new number-one goalkeeper, but what will the Italian provide in N17?
Born in 1996, Vicario grew up in the picturesque city of Udine in Northern Italy. He and his family chose to stay close to home and join the Udinese youth academy, where Vicario immediately caught the eye of the experts.
Unlike most children, Vicario decided he wanted to become a goalkeeper at a young age.
"Kids turned their noses up at playing in goal. They want to score. I took this as a challenge. I wanted to put myself on the other side. I got satisfaction out of stopping them. That's how it all started," he told Corriere della Sera last year.
He gained his first taste of professional football at the age of just 17 for then Serie D side Fontanafredda on loan. The youngster ranked up 30 appearances for them, before permanently joining Venezia the following season. It was a bold and risky move for the 18-year-old, but it proved worthwhile.
He made 77 appearances across four years in the famous city of Venice, featuring in successful promotion campaigns within Serie D and Serie C. With Venezia cemented in the second tier of Italian football, Vicario moved once again to top-tier side Cagliari in 2019.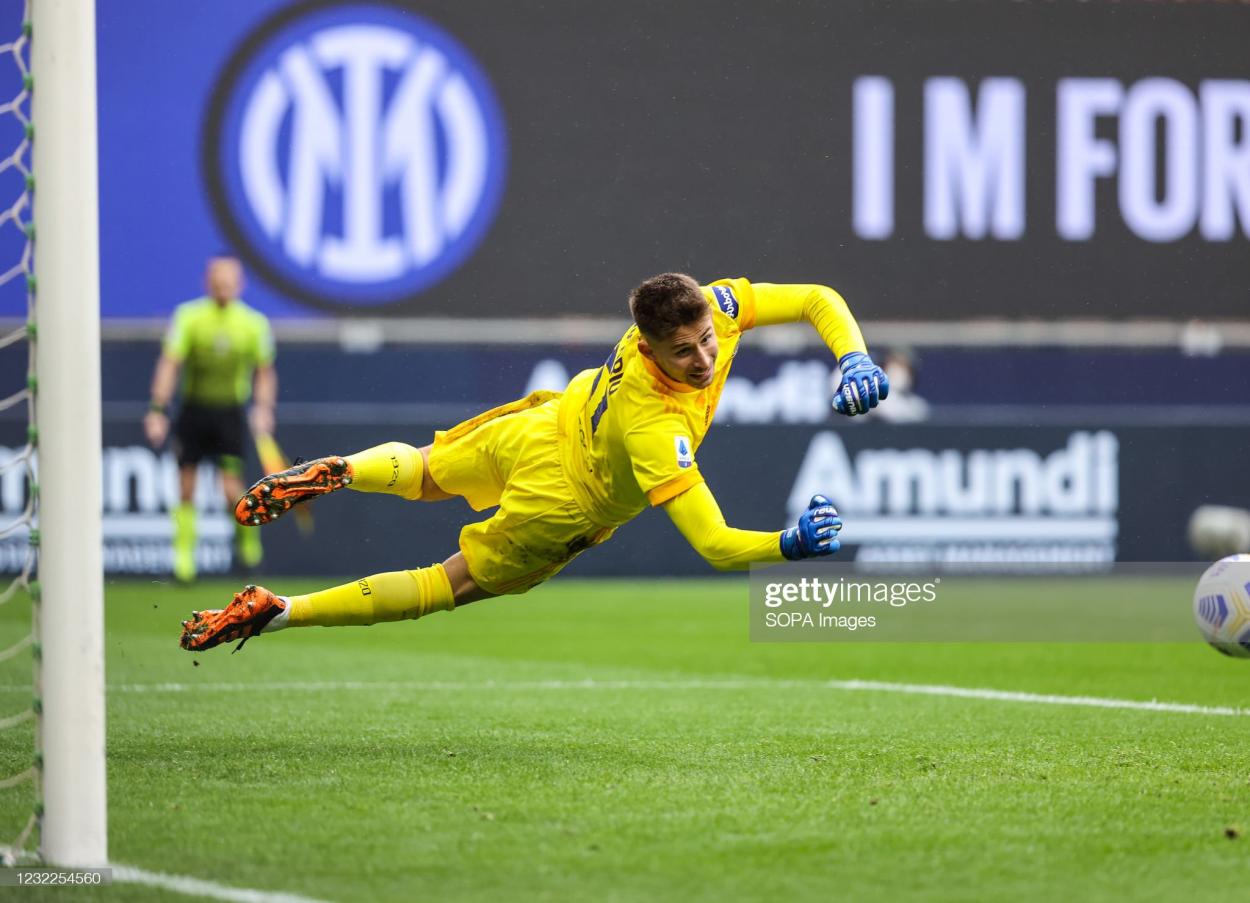 However, unlike his successful move to Venezia, Vicario failed to show his potential in Sardinia. After three years at the club, he made just four professional appearances - although two seasons were spent out on loan.
Empoli provided a much-needed lifeline for the goalkeeper in the 2021/22 season. Vicario joined on loan and featured in every single minute during the Serie A campaign, helping the team secure survival. After a successful loan, Empoli activated the buy option for €8.5m last summer, where he once again helped Gli Azzurri cement their top-flight status. In fact, Vicario went viral on social media for a miraculous triple save against Roma in February.
Two impressive campaigns on the spell caught the attention of Europe's biggest clubs, with Manchester United and Juventus actively scouting the Italian in recent months. Seven clean sheets in a side known for defensive fragility showed his true talent, earning him a move to North London.
Fitting Postecoglou's style of play
Spurs are reverting to their traditional style of play in the upcoming season. The Lilywhites attempted to divert from the 'Tottenham Way' under serial winners Jose Mourinho and Antonio Conte, yet that ended in catastrophic circumstances. Both left a toxic squad atmosphere behind them with a rebuild needed more than ever.
With Australian Ange Postecoglou at the helm, Spurs will play aggressive, expansive and exciting football - a dream for the N17 faithful. But this is only possible with every squad member being comfortable on the ball and that includes the goalkeeper.
Lloris was a superb shot-stopper in the prime of his career, but his main weakness was always his quality of passing. Often the Frenchman would resort to haplessly clearing the ball upfield or allowing a defender to start the attack from the back. It became a clear weakness for Spurs and that can not continue under Postecoglou.
Yet this is where Vicario fits in. The Italian sits in the top 10% for touches per 90, showing his willingness to start attacks from the back and progress play. Shown Below, Vicario (highlighted in pink) produces 4.3x more passes per 90 than Lloris (highlighted in blue).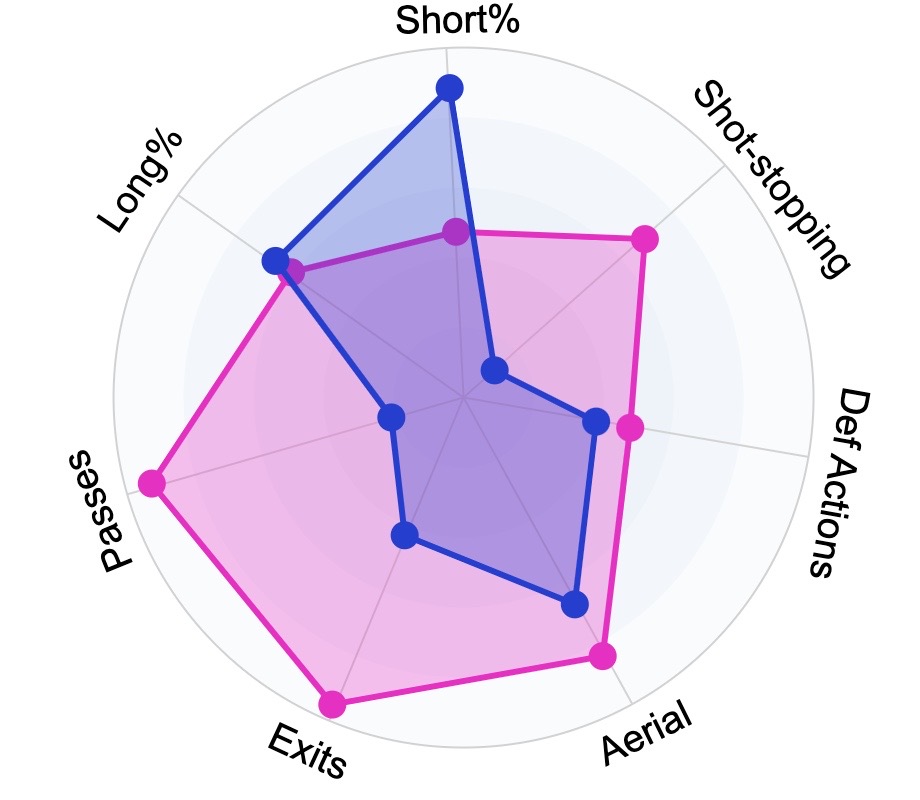 The two goalkeepers have similar success with long-range passes, whilst Lloris is more successful with short passes. However, like always, context is needed with these stats. Vicario is known for being more dangerous and aggressive in possession, so he is less likely to play the safe option. It presents a high-risk, high-reward scenario for Spurs when he joins, but it could prove fruitful.
But not only does Vicario suit Postecoglou's style of play, he is also an excellent shot-stopper. The Italian made just one error leading to a goal in the Serie A last season, unlike Lloris who made four errors leading to goals within the Premier League. He made more saves than any other goalkeeper in the 2021/22 Serie A campaign, whilst last season he had the fourth-highest save percentage.
The 26-year-old is yet to feature for a European giant with a resilient defence. Although Spurs conceded 63 goals last season, there is an expectation that they will make reinforcements, especially at centre-back. All of this will provide Vicario with confidence and experience ahead of a challenge in a new league.
High praise from within Italy
Experts within Italy have had the opportunity to watch Vicario on a regular basis, whether that was during his progression at Udinese's academy or at his impressive spell in Empoli. Everything points towards praise for Vicario in recent years.
Former Italy goalkeeper Gianluca Pagliuca, who played 39 times for his country, was full of praise for the 26-year-old recently.
"Vicario is a very good goalkeeper, he will be the most sought after goalkeeper of the transfer window. He's the goalkeeper I like the most in Serie A and has the right maturity now for the step up," Pagliuca said on the Italian Football Podcast.
But it is not just Pagliuca who has belief in Vicario to step up to the biggest stage. Legendary goalkeeper Gianluigi Buffon gave his endorsement for Vicario when speaking to DAZN last year.
"Vicario is the goalkeeper who, on the whole, is doing the best. In the future, he could be part of the national team setup for a long time either as the first or second choice," he claimed.
Italy have the likes of Gianluigi Donnarumma and Alex Meret at their disposal, both of which won their respective league titles last season. Donnarumma played every league match for PSG, whilst Meret missed just four for Napoli. For Buffon to suggest Vicario can become a long-term member of the Italian national team is incredibly high praise when there is fierce competition.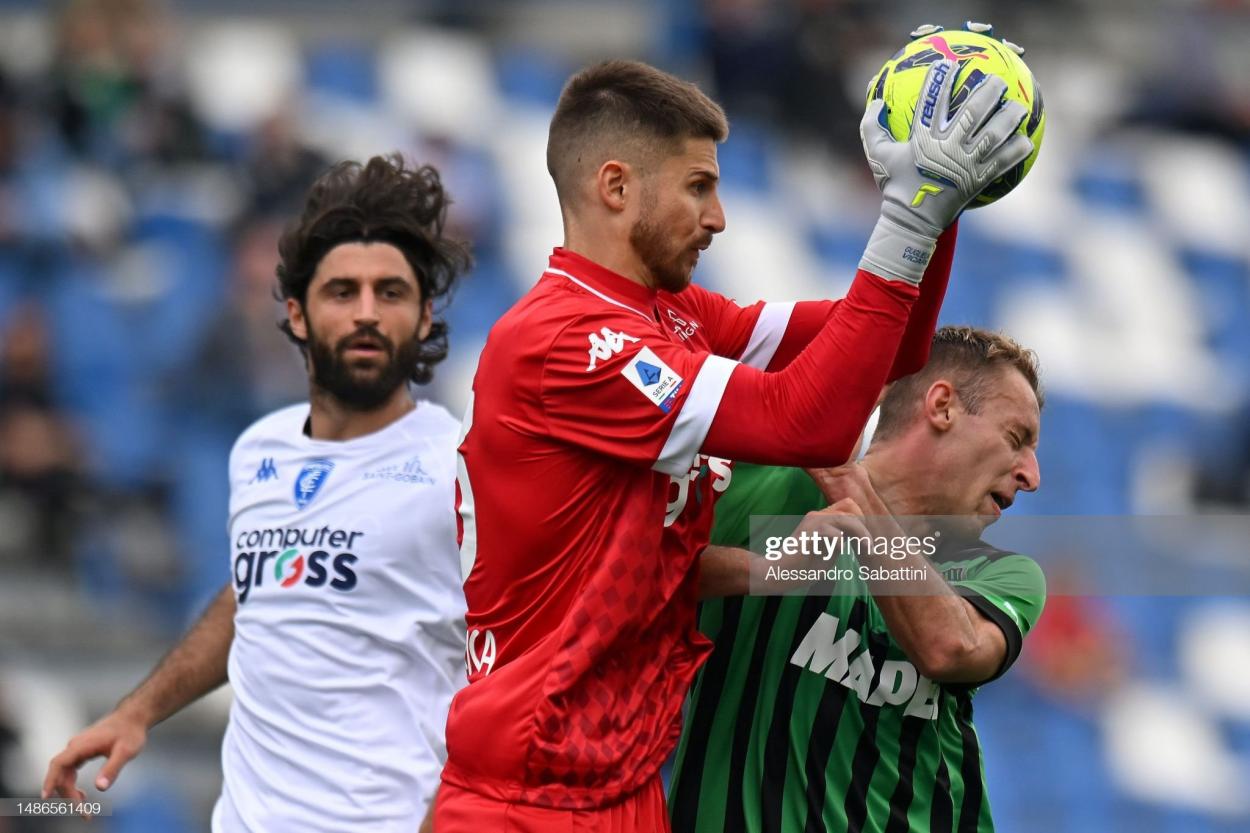 With regular Premier League football under his belt, Roberto Mancini will likely consider Vicario ahead of the upcoming European Championships next summer.
Moving quickly to begin the rebuild
It became clear as the season curtailed that Spurs' number one target was playing just across London. David Raya has excelled in the Premier League since Brentford's promotion two years ago, making a 'Big Six' move all but inevitable.
However, with just one year remaining on his contract, the Bees were asking for £40 million, which would have made him the fourth most expensive goalkeeper of all time.
With Spurs clearly unwilling to budge on their estimations at £30 million, Daniel Levy and the hierarchy have moved on quickly to find an alternative. This is a stark contrast to years gone by, where Levy has often insisted on demanding a low fee - usually leading to a dramatic climax on deadline day.
The Tottenham board have made several mistakes ever since sacking Mauricio Pochettino in 2019 (probably too many to remember), but their decision to not give in to Brentford's high asking price is a smart and clever tactic.
With no European football next season, Spurs have to spend their transfer budget wisely if they want to rebuild successfully. The Lilywhites still need to sign at least two centre-backs and a playmaker to start a new era in N17, so signing Vicario early on in the transfer window is a tactically astute move.
It remains to be seen who Tottenham sign before the start of the Premier League season, but Vicario can be seen as a streetwise start to a crucial transfer window for Spurs.