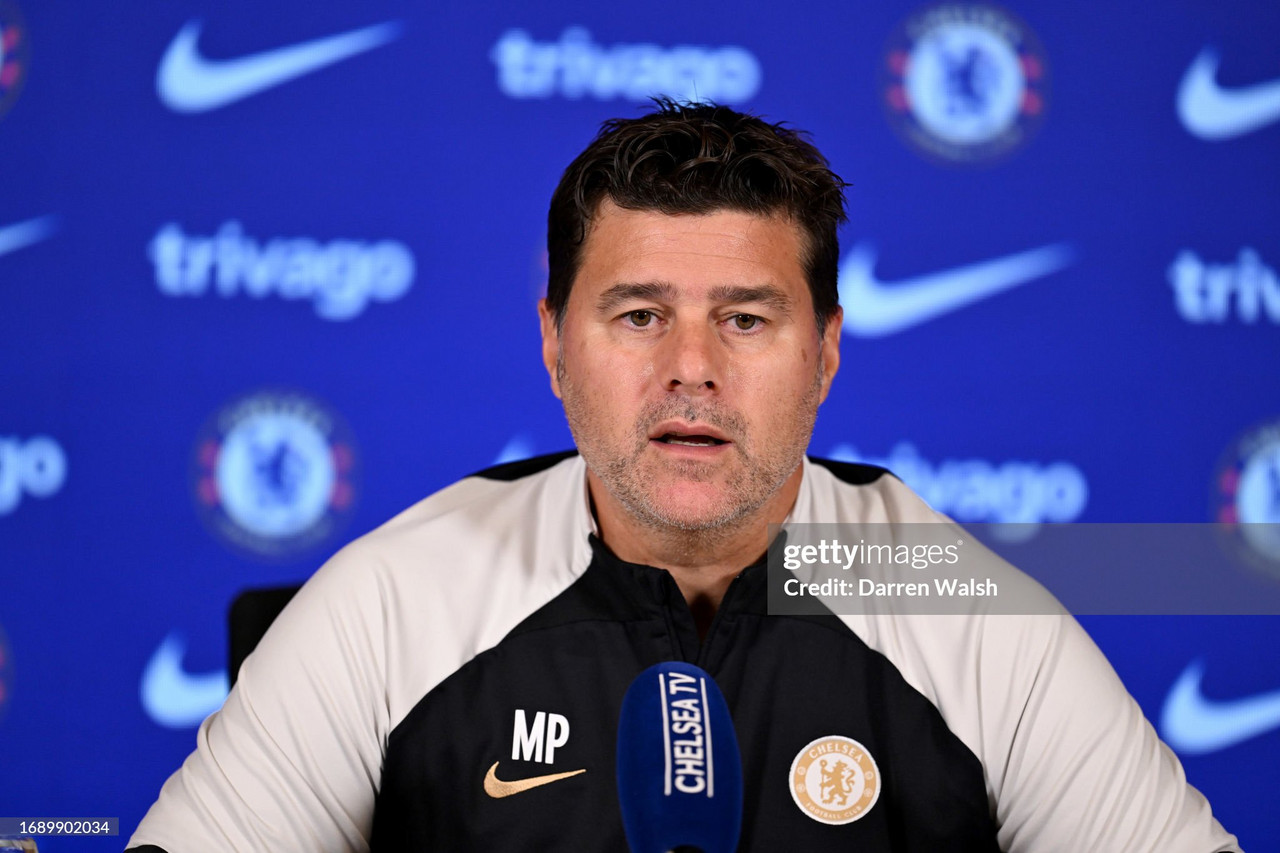 Chelsea head coach Mauricio Pochettino today claimed that the project he was attempting to implement in his current role was not as difficult as what he was tasked with at previous roles in the Premier League, despite the subpar start to the season.
"It's less than hard it was in Southampton and Tottenham," insisted the Argentinian. "Trust me, believe me. The only thing we are missing is to score goals.
"Because if you see our first few months in Southampton and Tottenham I think we are playing much better here, but we are missing the most important [thing] in football: to score. But it's not harder than previous experience."
When pressed on why it was not the same, given the fact his start to life at Spurs also saw plenty of young players needing to be gelled at first, Pochettino pointed to a difference in approach at the general level.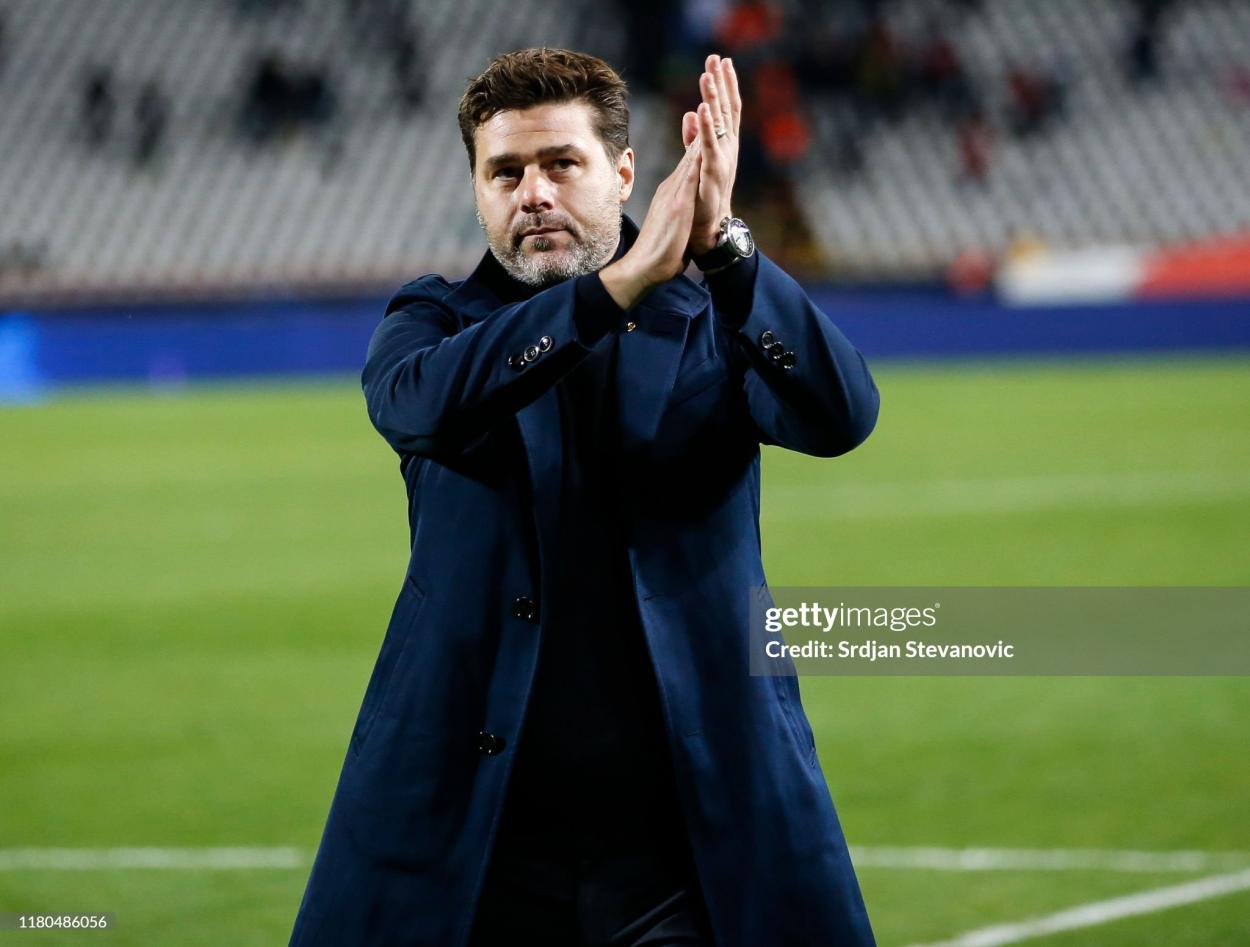 "I think it was different," he said, "I think the transformation was with us – the way that we found the squad, I think with the club we were working in six months, one year to change and design the strategy. Here the plan was already made and we arrive here and we try to develop this project."
He continued: "When I arrived here, it's different, already the plan [had] started to work. Now I am part of the plan, but I think it's a little bit different."
Give the project time
That word – plan – is one that has been thrown about lots recently, with some questioning whether vague phrases (see also: project) are relevant in football, and especially in English football where patience is notoriously lacking.
Despite this, Pochettino maintained his backing for the overall direction that the club was heading in, pointing to some extenuating circumstances that may somewhat temper the disappointing results thus far.
"I believe because I think the balance is good but the problem is that we cannot reflect in the dressing room the balance," he explained. "Because we have players that should be important today [that] are not in the team because they were injured.
"Even with all the players fit, maybe you can lose games. But when the circumstances are [as they are] now, I think it's about having patience and to try to recover the players, because I think if you see the squad, we have a very good balance.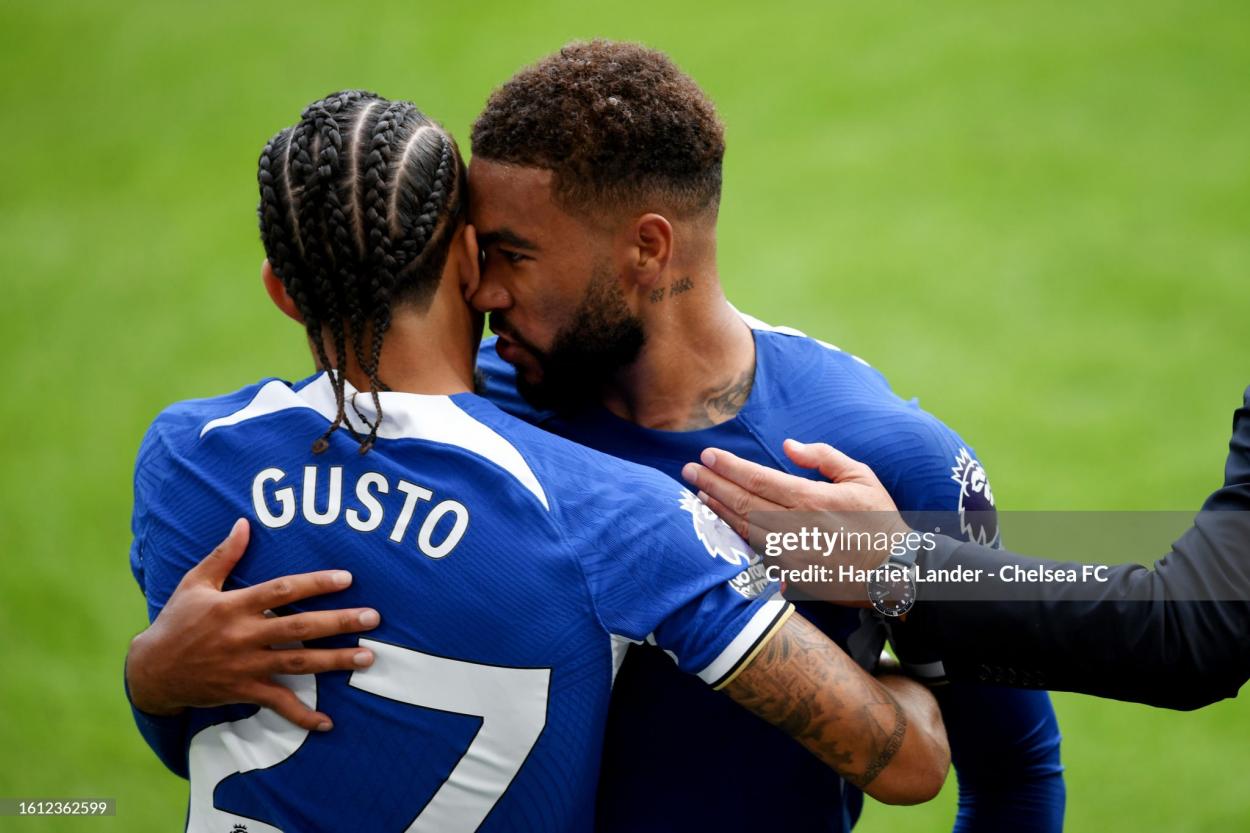 "But it's true, now, when you see Reece James injured, Malo Gusto out for three games, we need to play with a player that is not a full-back and say 'oh, what is going on'. Everyone can talk about 'maybe it's not right' but I really believe.
"I really believe in the project and it's only about time. Hope to have time to change that perception because we are going to change that perception, only we need time and [to] start to get some results that help us to increase our confidence."
Jackson's Suspension
During the Blues' frustrating loss to Aston Villa at the weekend, in which Malo Gusto was given a straight red card and a subsequent three game suspension, another player in the form of Nicolas Jackson now also finds himself suspended after picking up five yellow cards.
Having spoken previously about wanting the striker to improve his discipline, Pochettino said he had been continually reminding the 22-year-old of the need to remain composed on the pitch, but that there were legitimate reasons why the message might not have got through.
He said: "We talk everyday! Football is football, when you play football with your friends, something you are thinking when you start to play maybe you forget, or maybe you are under stress.
"But yes, it's about learning. He not only needs to learn in this, [but] in all the areas and we are going to see if he's clever enough to adapt or accept advice and also to learn from the mistakes."
When asked whether he had fined Jackson, Pochettino responded slightly ambiguously: "Not really. Not in the way that maybe you think. Not money. Private! I don't like to talk about money with the players, but in a different way of course."
Crossbar challenge with Mudryk
Above all else, the problem that seems to have plagued Chelsea the most is a sheer lack of confidence amongst the squad, something that only deteriorates with each loss that goes by, and is perhaps a hangover from last season's dismal results.
As pointed out by Pochettino, such an issue is not easily solved. "The problem with confidence is we cannot buy it at the supermarket! It's about time. You know how our brains work – it's about little by little creating situations that we can provide trust and confidence and belief."
When asked how he was attempting to use those situations, the head coach pointed to an example he said he had been working on with Mykhailo Mudryk that will be familiar to millions of football fans worldwide: a crossbar challenge.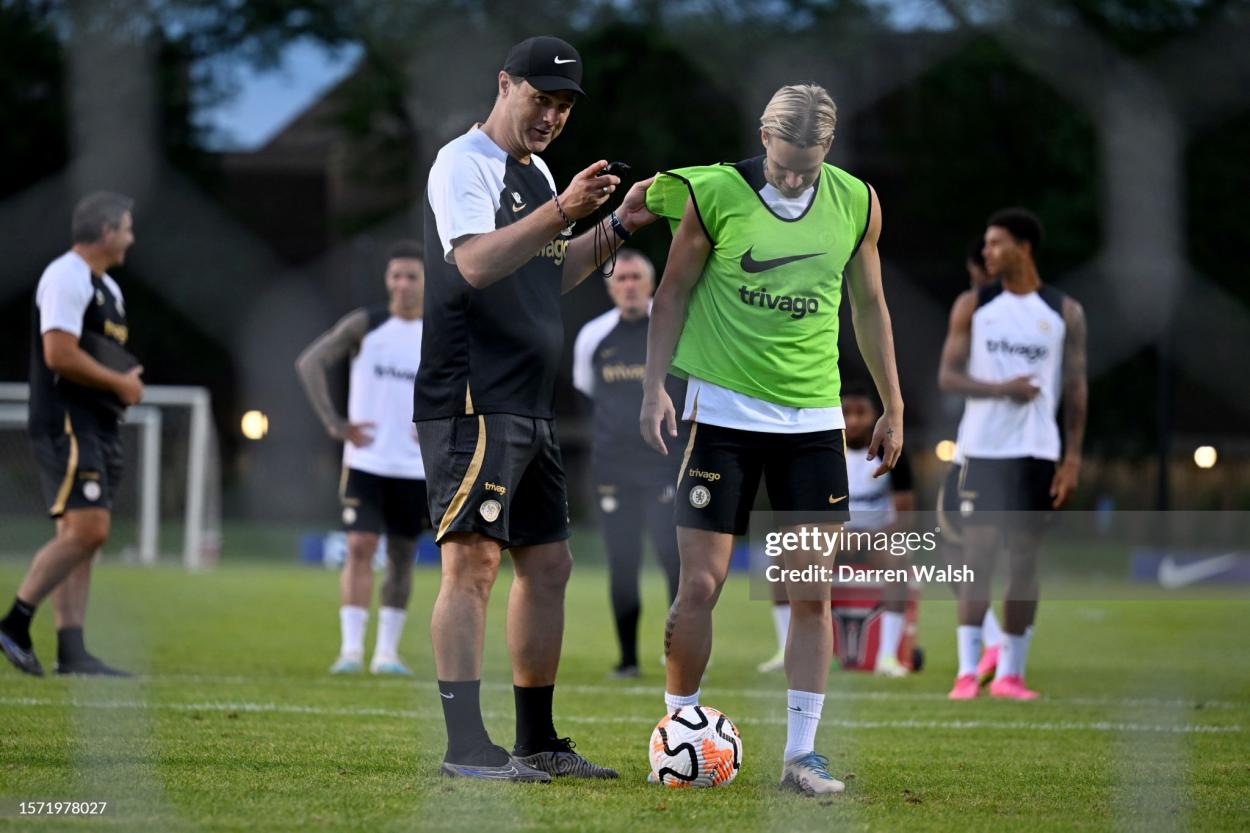 Speaking about this, Pochettino revealed that Mudryk had been reluctant to compete with his boss in the exercise recently: "He said to me today, 'No, I don't want to play with you anymore because always you win'.
"I said 'Yes, because I had the belief, and the balance between belief and quality I know very well because I am 50 years old. You are still young, you need to still know yourself'. Today was the first time that we lost [to] him, because I always won.
"Now you start to believe in yourself, now you start to believe in your quality, because if not, if there's not [a] good balance between belief and quality, it's difficult because that is important.
"That is one aspect that you work in the psychology of the player, and that can make the difference, to provide the players with the confidence to touch the ball and score rather than go outside or inside."