The first round of Premier League fixture changes have confirmed that Liverpool will have to wait until Sunday August 14th to open their account away at Arsenal.
With the batch of changes announced, four of the Reds' opening five games being changed so that they can be broadcast on satellite TV, Liverpool's fixture swap with Burnley was also confirmed.
Jürgen Klopp's men will now face three consecutive away matches at the start of the 2016-17 campaign, trips to Arsenal and Burnley followed by a visit to Tottenham Hotspur.
The Reds' first game of the season will be broadcast live by Sky Sports as part of their first Super Sunday schedule, kicking off at 4pm in the final game of the opening weekend.
Sky will also show the clash against Tottenham, moved from a 3pm kick-off on August 27 to a 12:30pm start.
Sandwiched between those two trips to the capital, the Reds will now travel to Turf Moor to face Burnley at 3pm - having originally been arranged to take place at Anfield.
But Liverpool wrote to their opponents to request that the fixtures be swapped, with Sean Dyche's outfit agreeing in a gesture of goodwill. That means they will host the Clarets on L4 at 4pm on Sunday March 12, though FA Cup participation and TV broadcasting could yet see that changed again.
Reds fixture changes confirmed after first batch of broadcast selections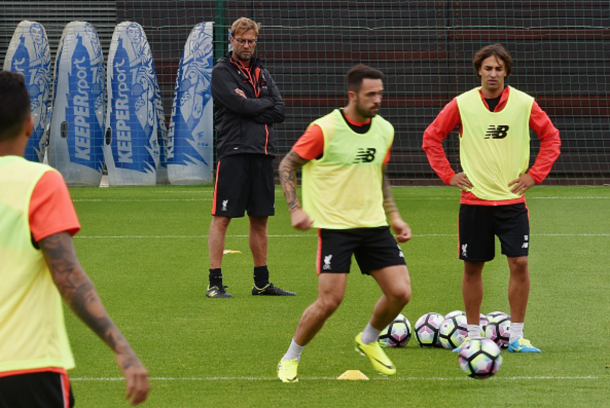 The club's fourth game of the season sees them host reigning league champions Leicester City in their first Anfield game, the first time the club will play in front of the newly-redeveloped Main Stand.
That game was also originally scheduled to take place at 3pm, but has been pushed back until 5:30pm so that it can be transmitted on BT Sport.
Liverpool's swap with Burnley was arranged in order to allow the aforementioned work on the rebuilt stand at Anfield to be fully completed. An official statement read that the "additional days" it provides is "a prudent approach to a project of this scale."
The Leicester game is followed by the Reds' first Friday night game, once again travelling down to London to face Chelsea in an 8pm kick-off on Friday September 16, another game which will be shown on Sky.
In further changes, Liverpool's trip to Middlesbrough has been moved to Wednesday December 14, with a 7:45pm kick-off, after Boro's clash with Southampton was moved due to the latter's involvement in the Europa League group stages.
A club agreement has also been reached between West Bromwich Albion and Liverpool, the game put back 24 hours to Sunday April 16 (4pm) to avoid a clash with the Hillsborough tragedy anniversary. Again, the game could be subject to possible further changes due to potential broadcast selection.
Before Liverpool's league season, they face nine friendlies - starting with Friday's short trip across the Mersey to take on Tranmere Rovers at Prenton Park.
Liverpool's full list of fixture amendments:
Sunday 14 August: Arsenal vs Liverpool - 4pm KO (Live on Sky Sports).
Saturday 20 August: Burnley - Liverpool - 3pm KO (originally scheduled for 11 March 2017).
Saturday 27 August: Tottenham Hotspur vs Liverpool - 12.30pm KO (Live on Sky Sports).
Saturday 10 September: Liverpool - Leicester City - 5:30pm KO (Live on BT Sport).
Friday 16 September: Chelsea vs Liverpool - 8pm KO (Live on Sky Sports).
Wednesday 14 December: Middlesbrough - Liverpool - 7:45pm KO.
Sunday 12 March: Liverpool - Burnley - 4pm KO (originally scheduled for 20 August 2016).
Sunday 16 April: West Bromwich Albion - Liverpool - 4pm KO.
Full list of Liverpool 2016-17 season fixtures (before changes).