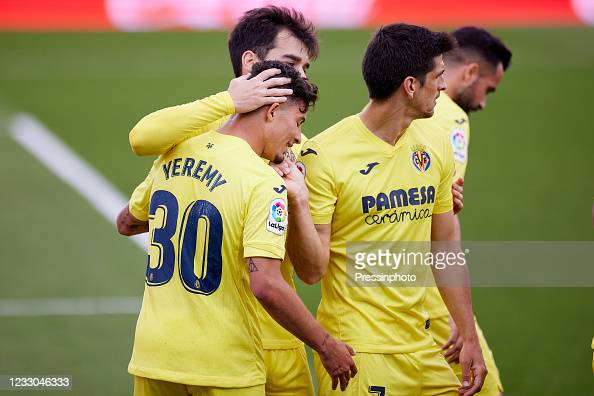 This will be a big night for both Manchester United and Villarreal as they meet in the Europa League final in Gdansk, Poland.
Villarreal finished seventh in La Liga this season but it will not be an easy game for Man United; not at all. On the last day of La Liga the Yellow Submarine visited Real Madrid who had all to play for with a chance of winning the league. Still, Villarreal gave them a really tough match and had the lead from the 20th minute until the 87th minute.
Villarreal crumbled in the end and lost 2-1, but the performance is a testament of how difficult the game will be for Ole Gunnar Solskjær's men.
To get to this stage, Villarreal won their group that included Maccabi Tel Aviv, Sivasspor and Qarabag. They beat Salzburg in the round of 32, then Dynamo Kiyv in the round of 16, Dinamo Zagreb in the quarter-finals and Arsenal in the semi-finals.
But who are their key players? Well, these three are very important:
A towering centre-back that has an exceptional ball-playing ability. He is very important in Villarreal's game plan and has the potential to be a world-class defender.
Torres is a part of the Spain national team for the Euros this summer and is likely to be a part of the starting eleven. He will probably not stay at Villarreal much longer as the biggest clubs in Europe are vying for him, including Man United.
It came as a bit of a shock when Villarreal was able to sign Parejo on a free transfer before the season. Valencia decided to let their captain walk and Villarreal happily signed him on a four-year contract.
He's a technically gifted midfielder. Gary Neville, his former coach at Valencia, said in an interview with The Athletic: "Dani is the type of player who could play for Pep Guardiola at Manchester City or could have played for Luis Enrique at Barcelona."
"He's that good," Neville said, and that says everything. He played the second-most minutes of Villarreal players in La Liga this season after goalkeeper Sergio Asenjo and has the second-highest WhoScored rating at Villarreal this season.
Gerard Moreno
The only player to have a higher rating than Parejo is striker Gerard Moreno. He's been one of the best strikers in Spain over the last years and he seems to get better every year.
Football journalist and Villarreal supporters Jamie Kemble spoke highly of Moreno in an interview with Manchester Evening News: "He has 40 goal contributions in 45 games across all competitions, including 23 goals in La Liga and six more in the Europa League. He is one of Europe's most talented strikers, without doubt, and he is full of confidence."
Like Torres, Moreno will be at the Euros with Spain this summer.
These are players that United will have to neutralise in Gdansk to get the win. Parejo admits in the interview with The Athletic that Villarreal doesn't possess the individual quality of Man United, but he hopes that the unit as a whole is stronger.
"We don't have a Lionel Messi either, but we have a very good team. We all know how to play, how to defend and attack. This is very important and I'm very happy here."