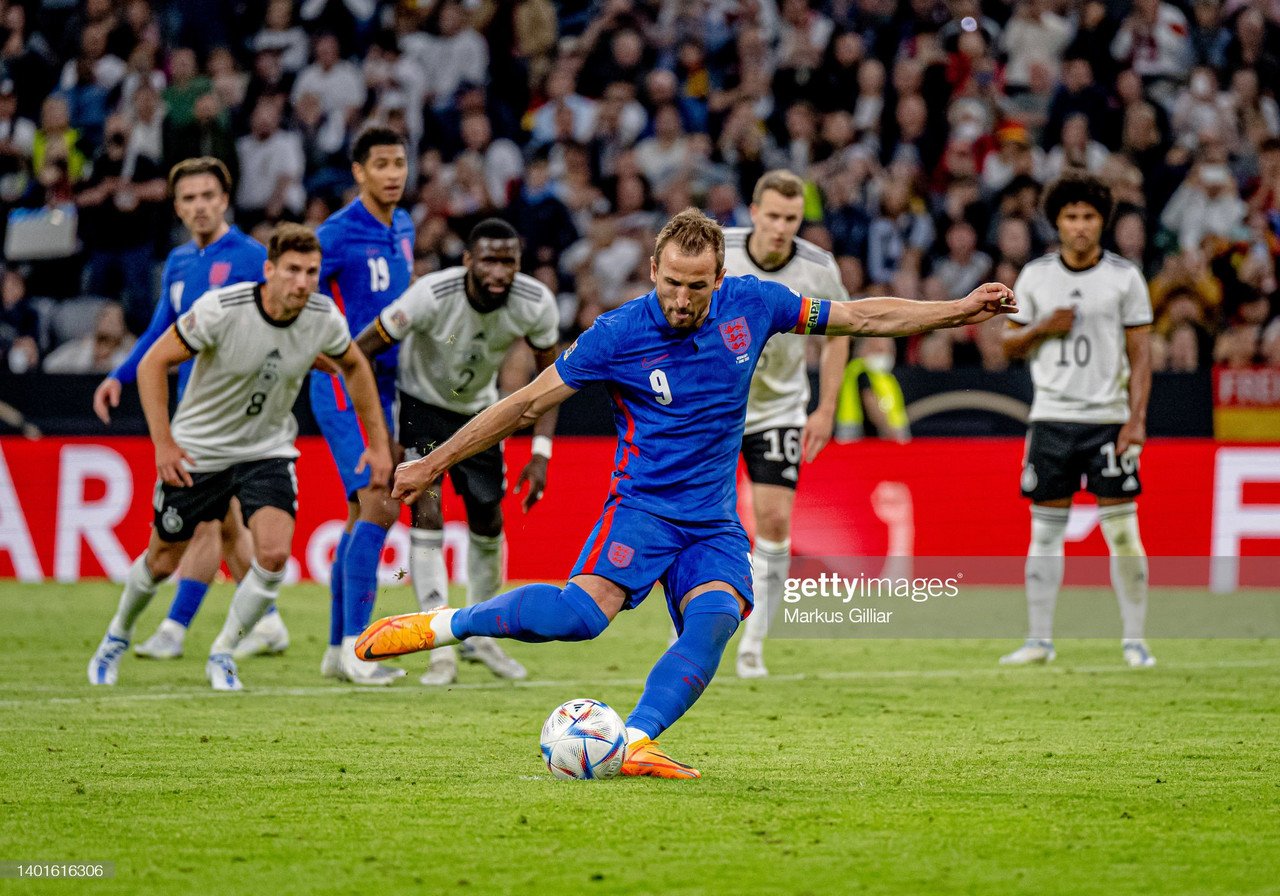 If this rather underwhelming international window has served any purpose for England then it must surely be Harry Kane reaching a half-century of goals for the national team. His late penalty last week salvaged a point against Germany in Munich and means that the England captain is now just three short of Wayne Rooney's current record.
Difficult though it may have been to judge what represents a positive week for England, Gareth Southgatewill have expected more than the two defeats, one draw and no goals scored from open play. Facing Hungary, who defeated Southgate's side 1-0 in Budapest last Saturday, at Molineux this evening presents a chance for England to save some face with only three games to go until the start of the World Cup.
In front of goal is where England have been lacking. Kane will return to the starting line-up this evening as possible centre-forward deputies come and go without making a fruitful impact. Southgate said as much after the goalless stalemate with Italy and made his concern known regarding the goal-scoring reliance on Kane and also Raheem Sterling.
Such expectation and pressure on a couple of players can become overburdening; Kane took his time to break his duck in last summer's European Championship, not finding the net until the round-of-16 match with Germany. However, the England captain pushed aside any claims that such reliance could be considered a negative of the team.
"As a striker you have that expectation of yourself and the team have it on you to produce as well," Kane said. "I enjoy scoring goals and winning games. That's the most important thing. I always try to do my best to help the team in every aspect, whether it's scoring, assists, defending, set-plays. There's no pressure from the other players in terms of making me feel nervous about scoring."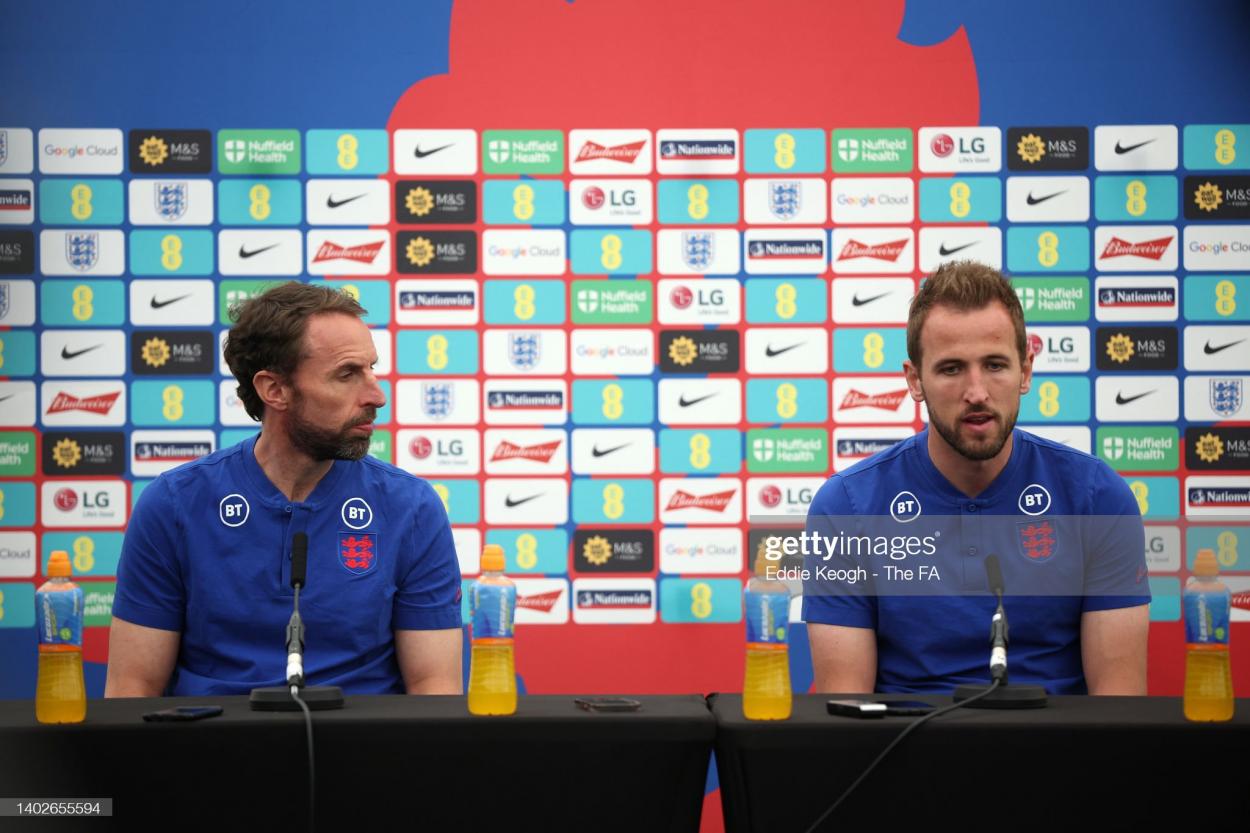 The chasm between Kane and his teammates is evident by the numbers: the remainder of the current squad have scored 49 goals between — one less than the captain. "If you look over the last two or three years, we've definitely had goals in different areas in terms of set-plays, defenders getting goals, midfielders picking up goals," Kane countered.
"But I think in any team, any top team, you're going to have a main striker who gets the majority of the goals, a main attacking winger who's going to get some goals. I'm sure every lad who puts on an England shirt wants to go out and score and get assists and affect the game so I guess the most important thing is the mentality, to have that hunger to go and get those goals and that's kind of what I speak to my team-mates about – getting in the box, the back post, midfield runners getting in there, that's really important.
"I think going into major tournament football, we've done that pretty well. But look, we're still learning, still improving, the boys are eager to score as many goals as possible and help the team out."
'There's things we want to see'
Fatigue at the end of a gruelling 10-month campaign has been a major reason for England's lacklustre showings this month. The positivity of building up to the World Cup has been checked by the trio of matches and the sight of England being predictable and appearing somewhat jaded.
Southgate hopes that a win against Hungary, in turn lifting England off the bottom of Uefa Nations League Group A3, will provide a positive end to a slightly concerning 11-day period of action.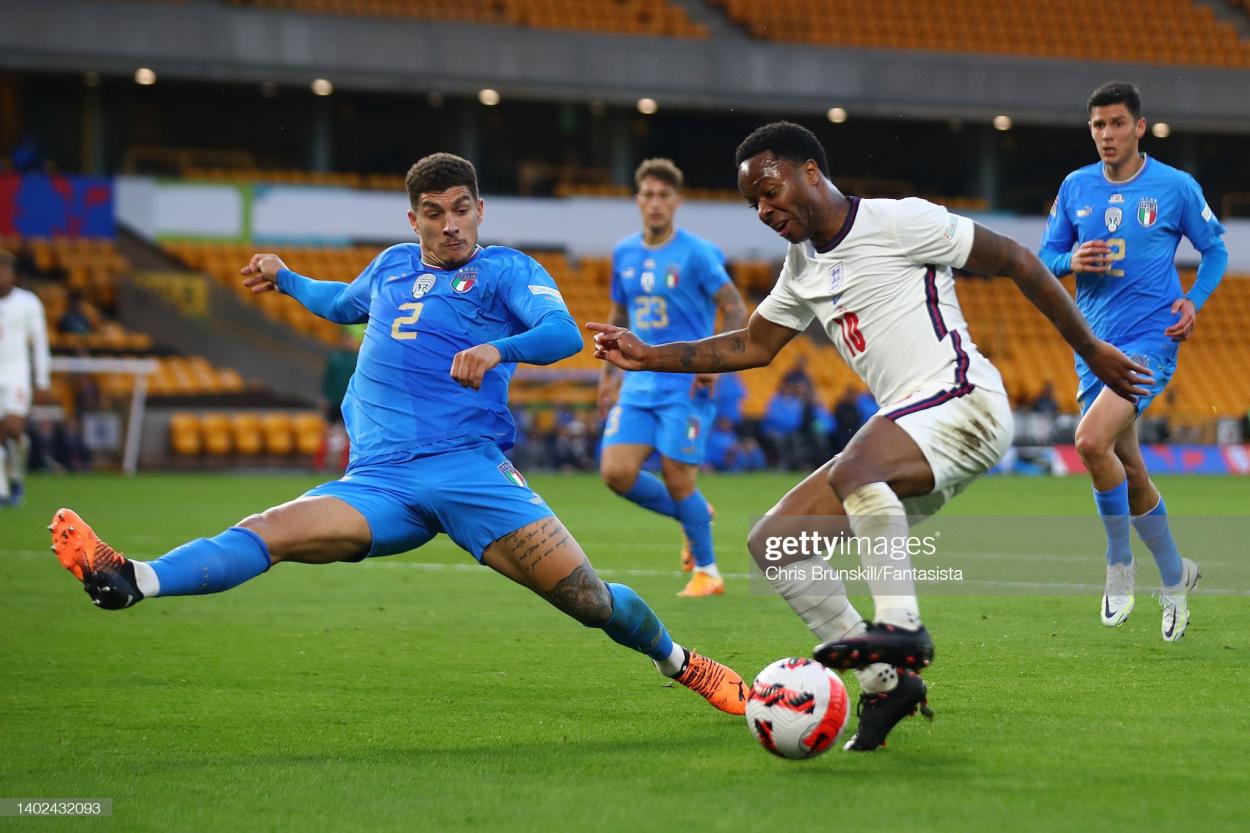 "Win the game, first of all," Southgate said of this evening's aim, "but, as you're aware, throughout this period I have several different objectives that we're trying to achieve. We've got players who are fresh, that could be important. There's definitely some things we want and need to see.
"We've got a different sort of tactical challenge tomorrow, which every team in the group and lots of other teams around Europe are finding difficult against Hungary. They're a good side.
"So there's a lot for us to take from the game and it's very important to say this group of players have been incredible – their mentality, their desire to play for England, to work on the training ground every day to get better. We're very fortunate to have a group who are as committed."