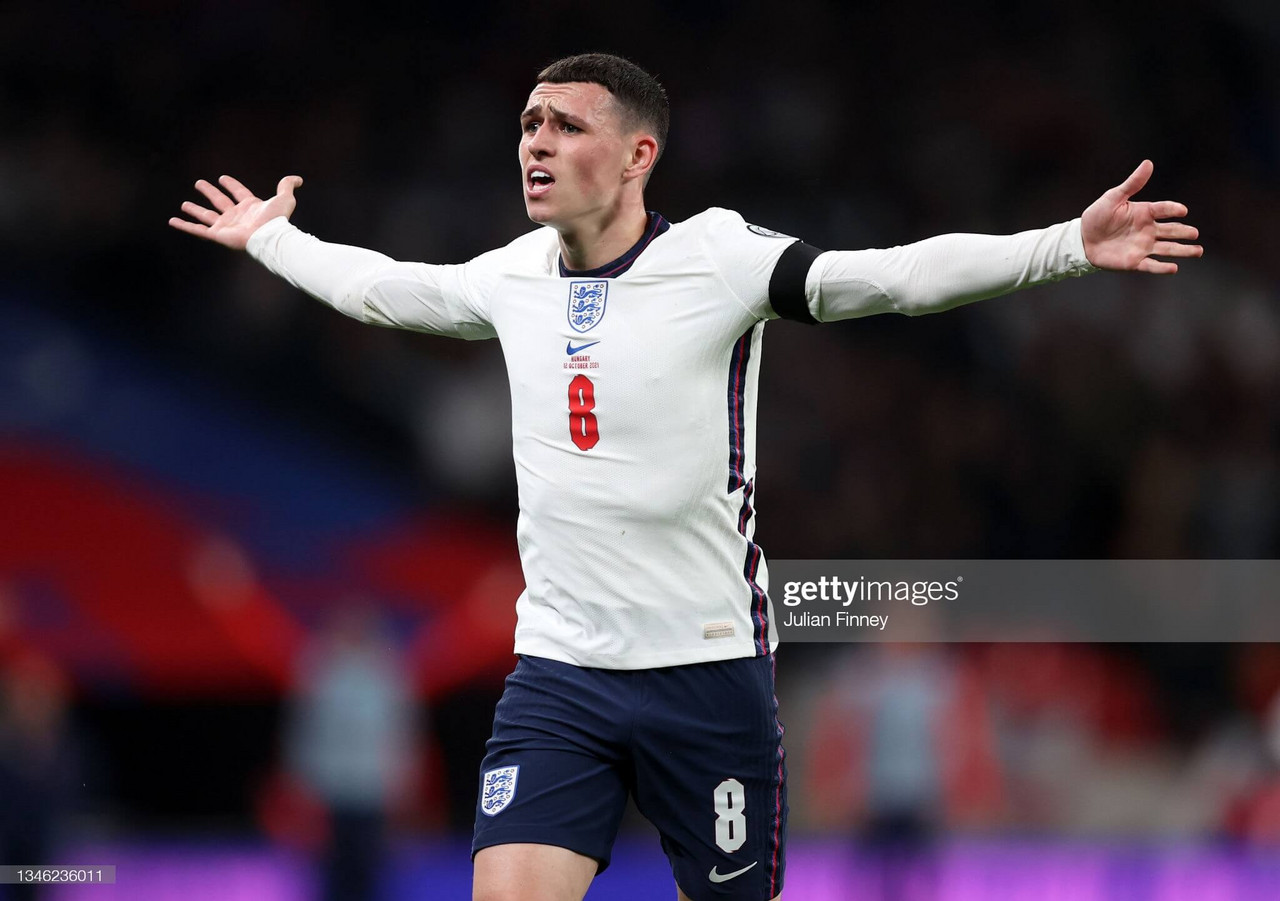 Opportunities to experiment are few and far between for England as the World Cup, just over 12 months away, comes sharply into view. Presuming England qualify for the finals, a maximum of four points will be needed from their final group I games with Albania and San Marino, there is not much time for Gareth Southgate to test his thinking.
That was partly why Trent Alexander-Arnold was tried in a failed midfield experiment in last month's home game against Andorra and also why Southgate chose to deploy Mason Mount and Phil Foden both as No 8s in last night's 1-1 draw with Hungary.
Those two pieces of tinkering highlight that the England manager is not 100 per cent certain on how he would like his midfield to look. During England's run to the European Championship final there were constant questions as to whether Southgate should be bolder with his midfield selection and try more attacking options alongside Declan Rice.
Despite staying loyal to the solid partnership of Rice and Kalvin Phillips throughout the tournament, Southgate has now tinkered in England's last four matches with the Rice-Phillips combo only starting once. That is partly explained by Phillips having to withdraw from this squad with a calf injury last week and thus being unavailable for the trip to Andorra on Saturday and this game with Hungary.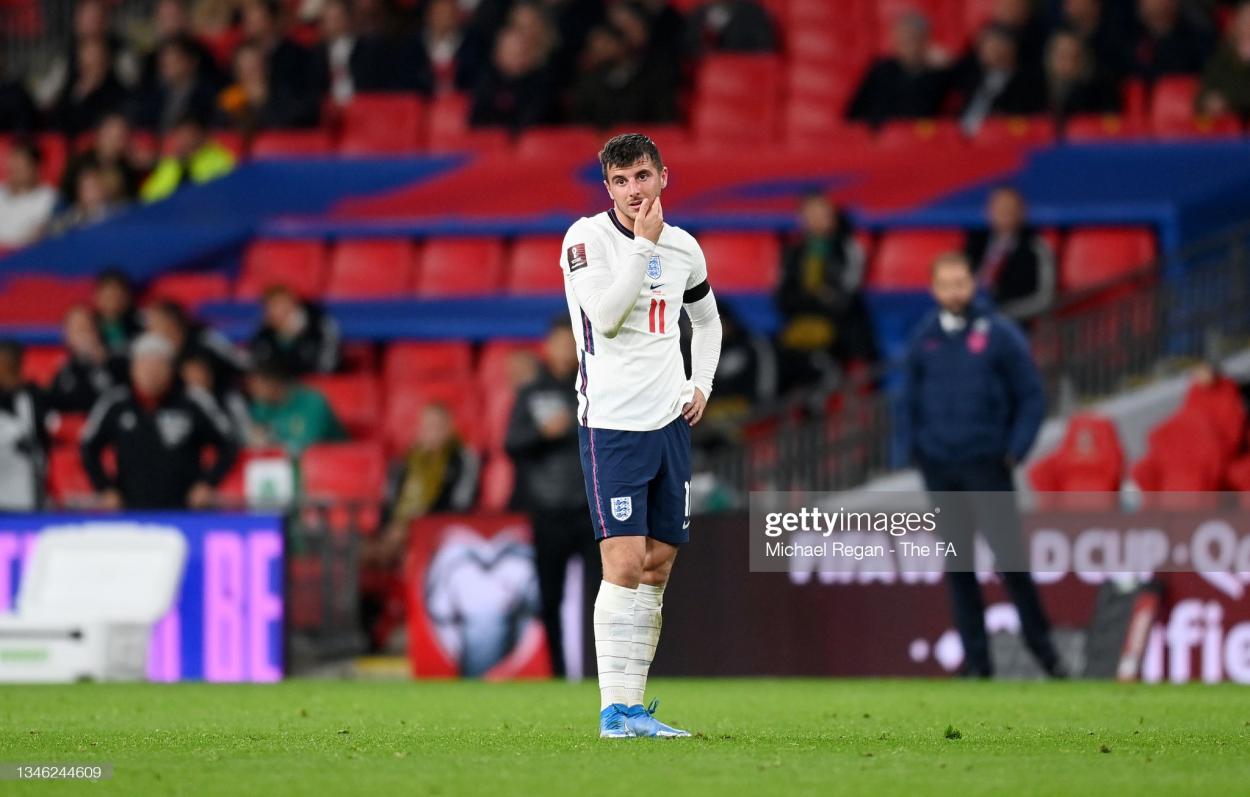 Had Phillips been available it is quite possible that Southgate would have reverted back to his trusted pairing, but such was the circumstances that the England manager felt this was the time for a trial.
Fans get more adventurous midfield
And so finally many of the England supporters who had called for a more adventurous and forward-thinking midfield during the summer got what they wanted. Mount and Foden, who excelled in Saturday's rout of Andorra and was undroppable for this game, certainly quickened England's pace. There was sharp movement across the pitch, however, the home side's precision was left wanting and chances were notable by their absence.
Starting in a 4-1-2-3 formation, with Harry Kane, Raheem Sterling and Jack Grealish making up the forward line, Southgate's side attempted to play with impetus. Yet, such was Hungary's aggressive pressing early on and then their work rate in midfield and defence, that England never got going.
Rice, who was England's sole defensive midfielder, cut a flustered figure as those in red shirts outnumbered him in the centre. The West Ham United captain, face reddened, did well to limit the inroads the visitors could make but it was a tough job for Rice to undertake alone.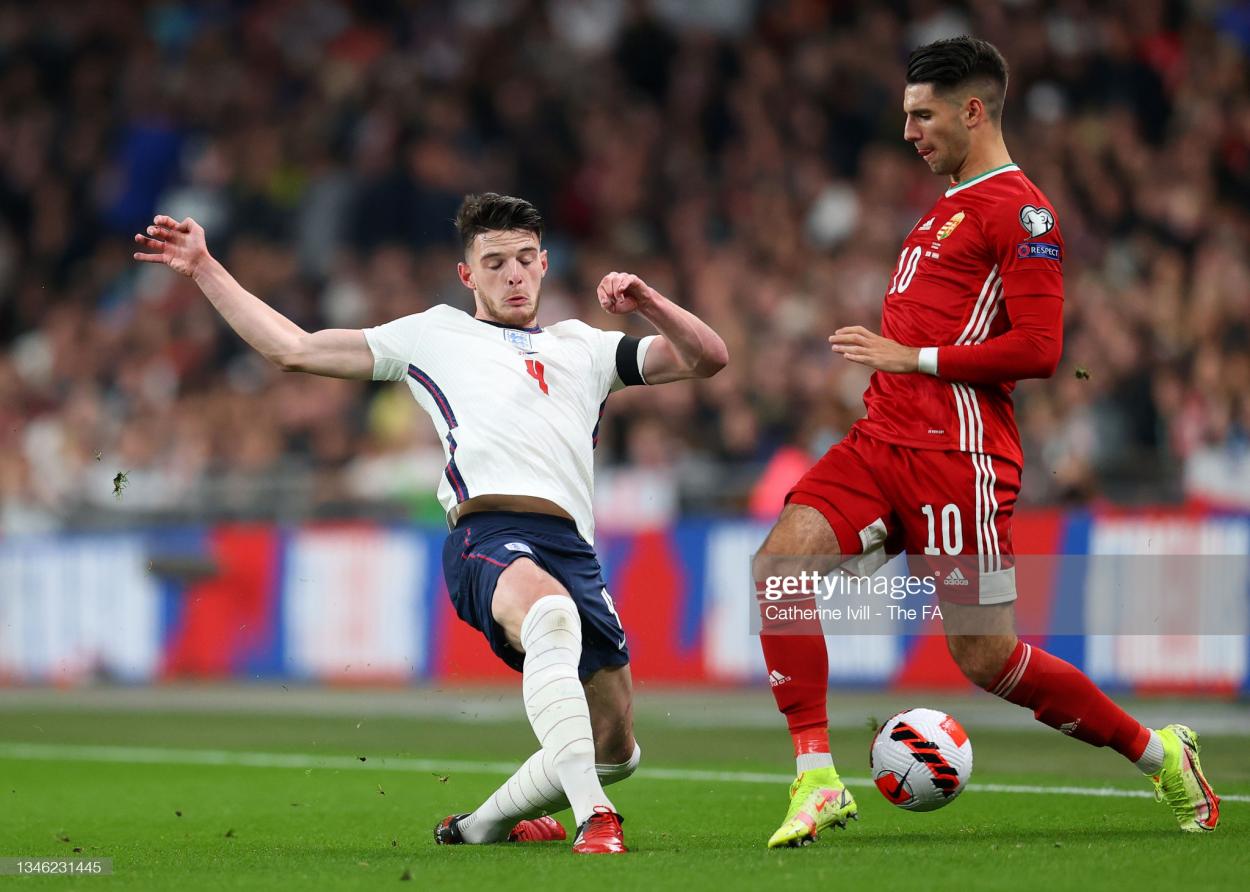 Hungary, at least on the pitch, put in a better account of themselves than they had done when England brushed them aside 4-0 in Budapest last month. A section of their supporters, however, continue to scrape the barrel in terms of disgrace and disgust.
It was in those moments when Hungary were dominant in midfield, and even when Roland Sallai, who converted Hungary's penalty, led the fervent press, that Southgate must have longed for the solidity of a double pivot. This may have just cemented his thinking and done Phillips's chances of partnering Rice in the longer term no harm at all.
'We were not sharp enough'
At times, Mount and Foden went for the same ball, almost replicating each others job. Mount certainly performs well when running from a central position, but Foden seems more at home, for now at least, out wider. It was his free-kick from a tight angle on the right that carried to John Stones who turned in England's equaliser. It was logical to go with players more adept at picking the defensive lock but this was a night of toils more than anything else.
"We have to go away and reflect and should not judge things on one game, and that experiment," Southgate said. "From the start, we were not sharp with our play, we gave the ball away, were over-running things and for the first time in a long time we have to hold our hands up.
"We have been playing 4-3-3 a lot but perhaps with a different profile of No 8s. We wanted to look at something different and I'm not certain that the profile of the players was the issue as to why we didn't break their defence down. We just didn't play with the same fluidity and individual level of performance that we have come to appreciate and come to expect."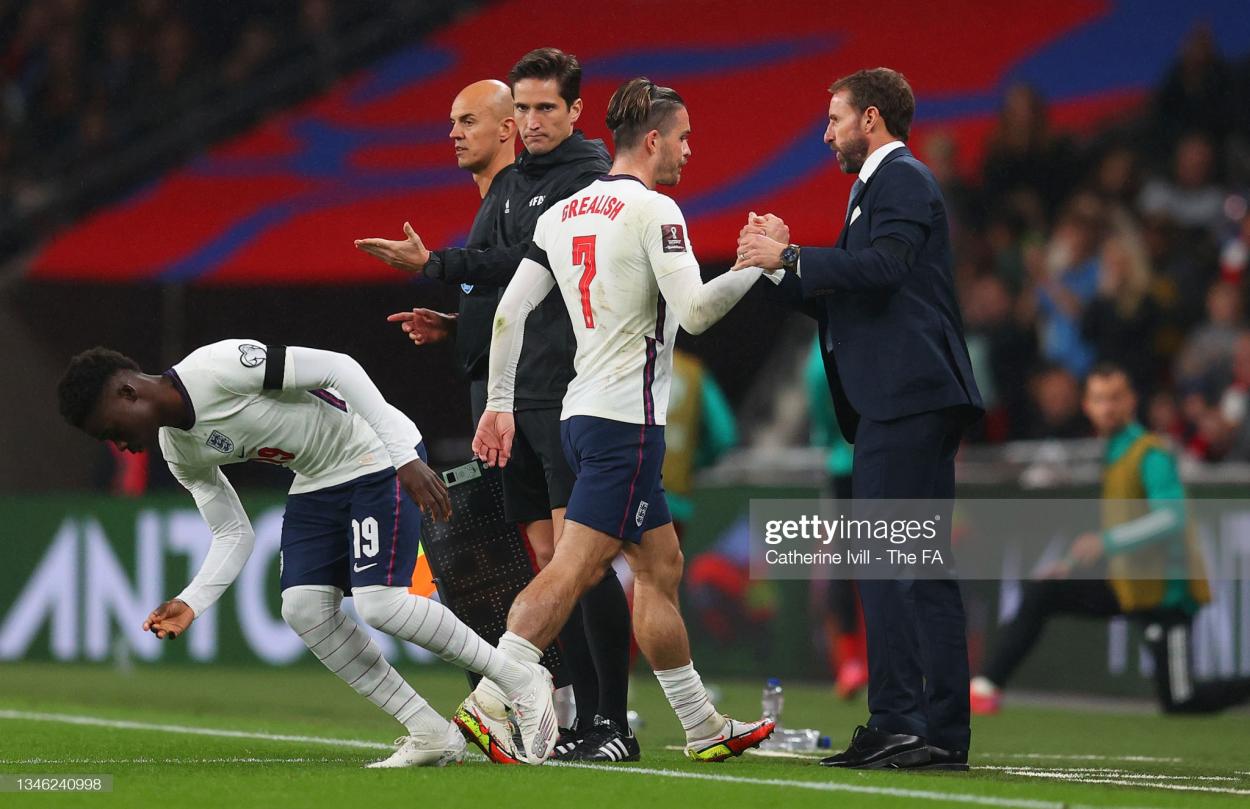 This was England below-par all over the pitch. Kane appeared off the pace, Sterling likewise due to a lack of minutes at club level while Grealish tried to impart some of his usual trickery to proceedings but was often upended and then substituted on the hour. Southgate sought different solutions in an attempt to prevent this from being England's first home qualifier without victory since 2012.
Grealish looked disgruntled when he was hauled off for Bukayo Saka as England switched to a 3-4-3 with Foden pushed into an advance role on the right. Deeper into the final half-hour, Kane and Sterling would also make way.
"We wanted to change the shape to pose a different problem but also to stop the counterattacks, and you have to take one of the forwards off to do that," the England manager explained. "That made us less vulnerable but it didn't really improve our attacking play."
Whether this evening will cement Southgate's thinking regarding England's midfield is yet to be seen but just because it didn't work out on its opening night doesn't mean that it should be consigned to history already.