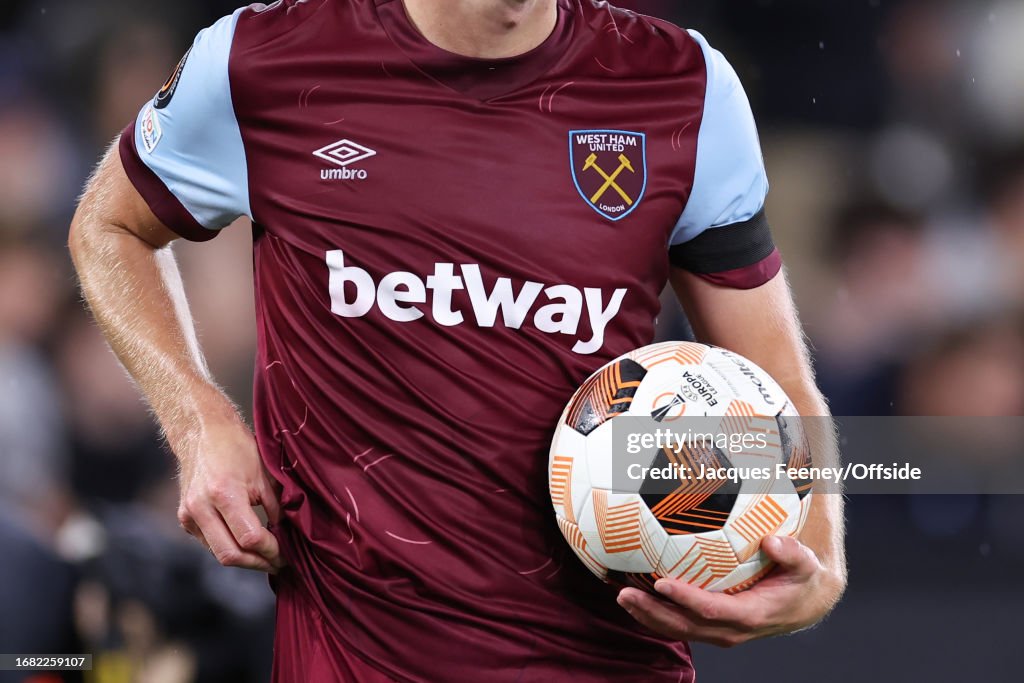 The London Stadium looked to be playing host to a shock result when Angelo Ogbonna was dispossessed by a composed Petar Stanic early in the second half.
Yet, David Moyes' side saw through the celebrations and gave their opposition a harsh Europa League lesson, reminding everyone why they're unbeaten in 16 European outings.
Forging European consistency
Thursday night's group stage win was a step up for West Ham after winning the Europa Conference League in Prague. That said, the full 90 reflected a side that approached the task as usual - despite the early second half shock.
Moments of adversity often strengthen these legacies, and it could be a stretch considering the strength of TSC Backa Topola - yet, no one ultimately gets into the competition without proving themselves.
Backa Topola, a side that will be analysed shortly, fit the archetype of one that will be hard to break down for any side. Think Red Star Belgrade in that Champions League term several seasons ago - the away trips to Serbia could be especially difficult.
West Ham faced the relative unknown of the (current) Serbian league leaders and prevailed in a test of mettle.
What would have been considerably frustrating for West Ham was that the goal conceded was a relative bolt from the blue. The first half reflected a spell of real ascendency for the hosts. James Ward-Prowse saw his free kick deflected over just four minutes in.
Both Danny Ings and Thilo Kehrer forced fine saves from Nikola Simic. New signing Mohammed Kudus was on his first start for the club and searched for an account opening goal. He could only fire a deflected spinner wide.
The visitors defended heroically but still counted on luck too. Konstantinos Mavropanos' header closely wide before the half was out was another wake up call. However, despite being behind on possession and chances, Topola showed slight glimpses at the end of the first half and of course began the second with their goal.
The point of this section perhaps, is West Ham's mental strength - prevailing after so much frustration and a goal against the run of play.
Stanic on Topola world (albeit for 18 minutes)
Yeah, the pun is bad, but so was Angelo Ogbonna's control of the ball for Petar Stanic's goal. It was A-grade dawdling from the big Italian and an exuberant Stanic was wily to nab the ball just past the half way line.
Even with the help of the mistake, there was still a lot to do. The breakaway 22-year-old's composure ruled over Fabianski as a sweet side foot found the right side nicely.
With his goal, Stanic was of course always going to be his side's stand out in the 3-1 loss. However, there were other aspects within the striker's game that impressed given the underdog status in the game.
A look at his FotMob stats reflect an evening of great potential. All round, the striker received a 7.3 rating in the 90 minutes and seemed the only real danger for West Ham. His goal was persistent, self-made and direct, and converted out of two chances he created. His goal was his only shot of the game, which showed the particular smash and grab approach. It was a slim window of opportunity.
Granted, he may have been dispossessed four times, but he still had 100% in successful dribbles and long balls (both 1/1). He also complimented teammates with 75% of his crosses being successful (3/4). Out of his 18 passes, only four went awry.
Stanic performance reflects underdog development of Topola onto continental stage
A little more on TSC Backa Topola before looking West Ham, anyone?
Well, a brief glance at the club's history online shows that not only was last night's game a first foray into European football, it capped a period of immense growth for the club.
The club represent Backa Topola - which in itself is a small town and municipality in the North Backa DIstrict of the autonomous Vojvodina province. Formed in 1913, TSC are currently the second oldest club in the Serbian top flight.
Besides East London defeat, this result will be etched into the club's history regardless. Identity isn't amiss in fairness - the municipality is comprised of 23 local communities with a population of just over 33,000. In the town of Backa Topola alone, there are just 14,500.
Back to a league sense, the recent rise of the historic club is emphatic. 2013's reboot saw accelerated funding as well as sheer collective initiative. Backa Topola also benefitted massively from Serbia's model treatment of Hungarians in the country and their outlook has earned praise in the face of prior Balkan-Hungary tension.
By compatriots, TSC have been widely embraced as a new face to disrupt Serbia's football (and often structurally affected) duopoly of Red Star and Partizan.
A scroll through their honours shows their rise especially in the last ten years.
Back in 2015-16, they were runners-up in the Serbian League Vojvodina, which is the fourth tier. Three seasons later, they were champions of the second tier, the Serbian First League before rising to a surprise runners-up spot in 2022-23 where they achieved European football for the first time in the club's storied history.
After his £40 million transfer from Ajax, Mohammed Kudus needed a little bit of time to settle but was by far West Ham's most exciting player against Backa Topola.
While the visitors demonstrated a staunch rear guard, Kudus stood above his teammates as an offensive beacon. Kudus caused trouble with his movements and presence for the first goal.
Said Benrahma crossed delightfully from the left on 66' and Kudus just lurking at the back post added more chaos to the brilliant delivery. Nemanja Petrovic struggled and swung the ball into his own net.
The second goal, just four minutes later was again, down to Kudus' offensive awareness. James Ward-Prowse floated in a brilliant corner from the left and the 23-year-old Ghanaian latch on, finding the bottom right corner in brilliant fashion.
Thomas Soucek's 82 minute fellow-set piece header sealed things, but in a time of potential embarrassment, Mohammed Kudus was the star.