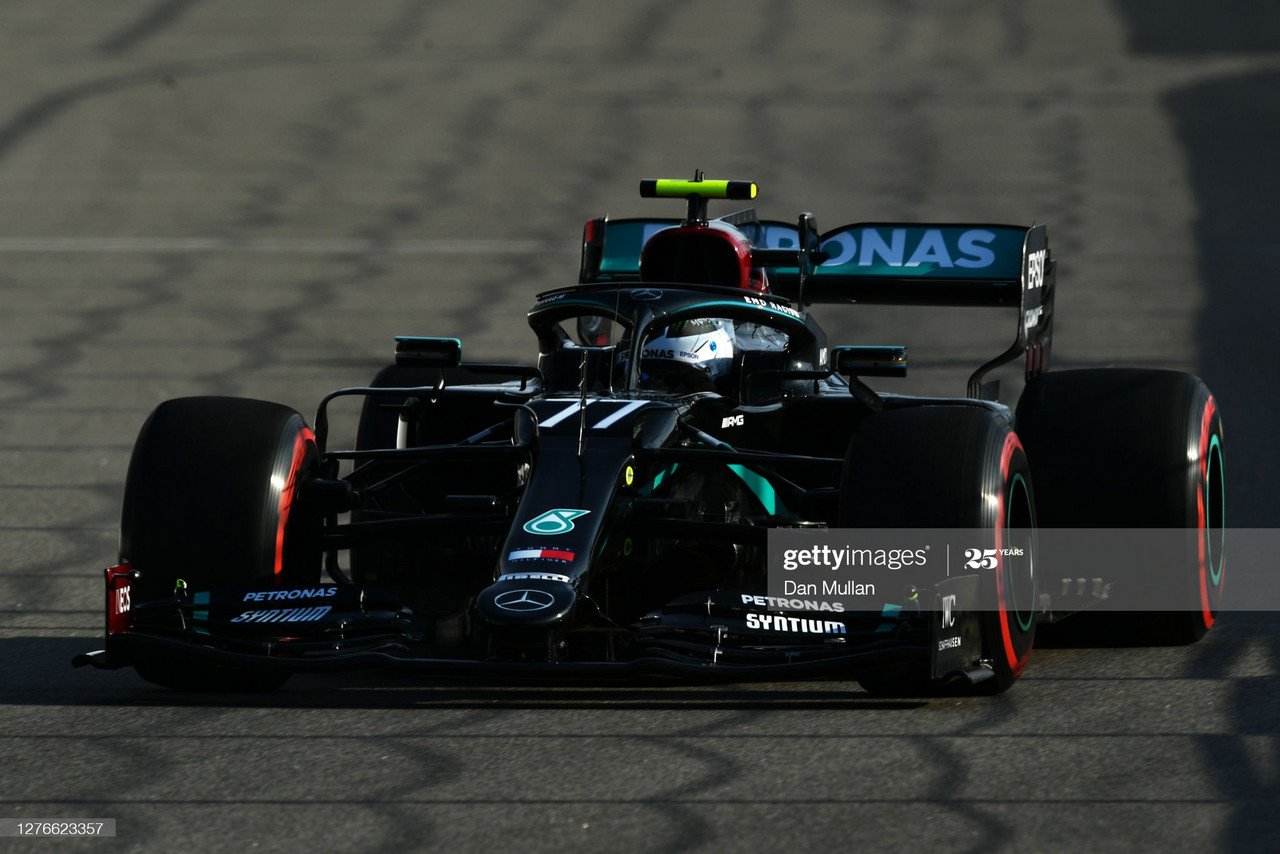 Mercedes 1-2 back in order
Valtteri Bottas continued his Friday form topping FP2 keeping that momentum going through the weekend.
The Finn managed to place his Mercedes 0.267 seconds ahead of his teammate Lewis Hamilton who managed to recover from the mistake here or there that left him so far down the timesheet in FP1.
Mercedes as a team will be much happier after the afternoon session as for one no one was within a second from Bottas other than Hamilton and also both drivers have combined for 70 laps which is two short of double the morning session getting the information they need.
Renault power looking strong
FP1 was very strong for Daniel Ricciardo and Renault and was again in FP2 placing his car best of the rest in P3.
The first sudden change of position from the morning session came right behind Ricciardo in the form of the McLaren's. Carlos Sainz and Lando Norris improved massively from the morning session moving up to P4 and P5 beating both Red Bull's and Racing Point's.
Despite beating them the gap was still very tight. Sergio Perez only 0.057 seconds behind Norris and Max Verstappen a further 0.158 seconds behind.
Edging into the top 10 were both Ferrari's. Charles Leclerc placing his car in P8 pipping Ricciardo's teammate Esteban Ocon. Sebastian Vettel ended up right on Ocon's tail putting in a strong double top 10 performance for the Italian outfit.
Alpha Tauri bridging midfield to backmarkers
Pierre Gasly continued his season long strong form beating teammate Daniil Kvyat and also Red Bull driver Alex Albon continuing to bolster his impressive CV.
Kvyat behind Albon only just beat Kimi Raikkonen who headed the familair back three teams. Despite Raikkonen's good performance he only just edged out Nichloas Latifi in his Williams by 0.046 seconds with teammate George Russell only 0.012 behind Latifi.
Haas seem to be struggling this weekend in the style of their bogey races of last year. They seem to have issues and no idea of how they can be solved in any way. They were only split at the bottom of the timesheet thanks to Antonio Giovinazzi doing purely long runs in the session.