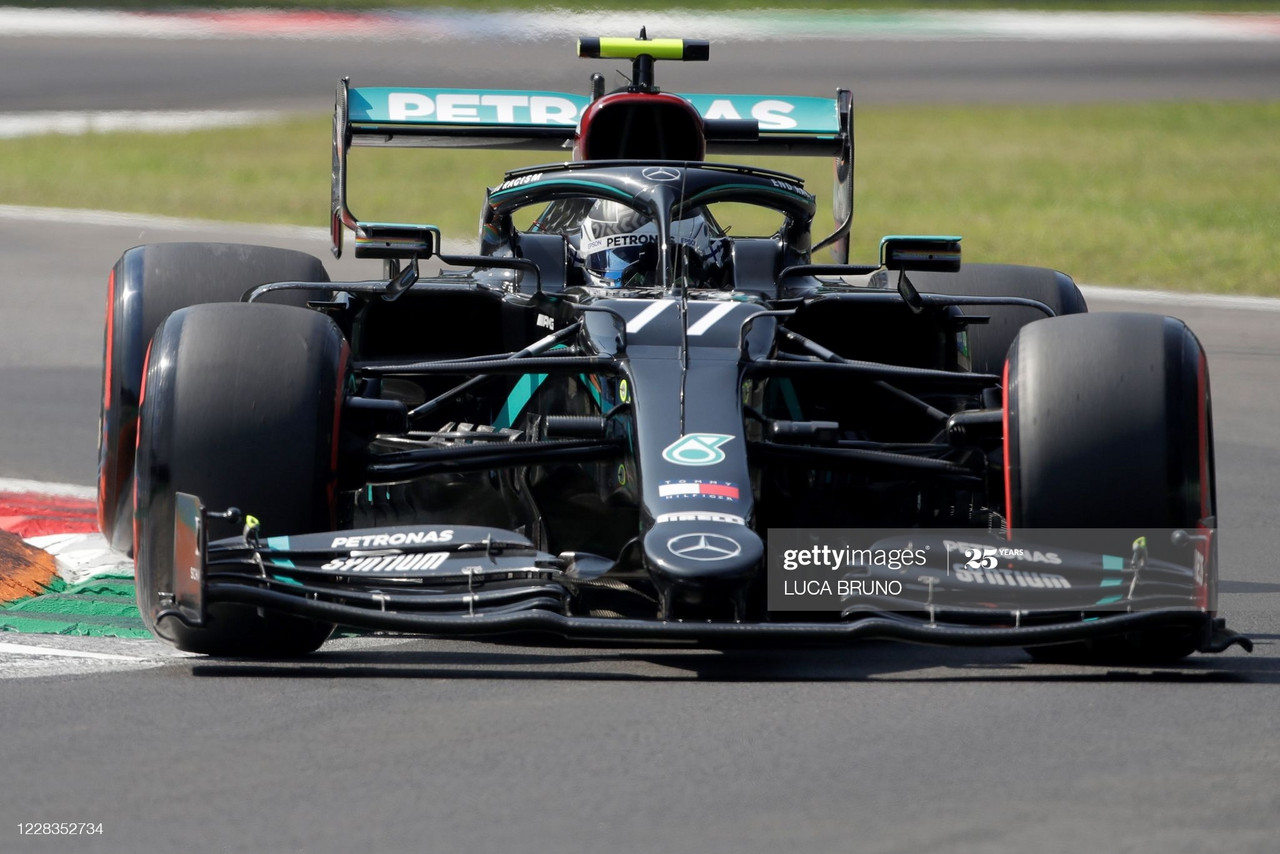 Mercedes not quite progressional
Valtteri Bottas started the weekend how he starts most weekends, fastest. Beating his teammate Lewis Hamilton by over three-tenths was not an easy feat, especially as the start of the session was far from perfect from Valtteri's side of the garage.
Hamilton had a relatively slow, uninteresting first session of the weekend which has been a trend this season. Nothing is pushed too far on a Friday and he has a comfortable day collecting the relevant data.
The fear of Red Bull does not quite seem a legitimate one at this point of the weekend as Max Verstappen was third but over seven-tenths off the pace.
Leclerc outperforming the Ferrari again
Charles Leclerc ended up P4, essentially putting his Ferrari best of the rest. He beat Red Bull's Alex Albon, who finished P5 and injected optimism into the team's weekend as Albon is slowly closing that gap back to Verstappen.
Carlos Sainz placed P6 which is positive for the McLaren team as they are, in theory, the only team not to make progress in terms of their deficit to Mercedes and should be slower than Racing Point and Renault.
Sergio Perez slotted in behind Sainz and in front of Kimi Raikkonen who had a great Friday up in P8. Daniel Ricciardo and Pierre Gasly rounded out the top 10.
Other than the anomaly of Kimi Raikkonen, the slower three of Haas, Williams and Alfa Romeo were toward the rear yet again. It was not looking optimistic as Kevin Magnussen was just under six-tenths behind the car in front, Daniil Kvyat.
Romain Grosjean and Antonio Giovinazzi were further still a few tenths back from Magnussen, struggling to think of where the pace could come from.
Williams are less hopeful of a strong weekend as Nicholas Latifi was the only person to be in the 1:22s and was over three seconds off the outright pace of Bottas.