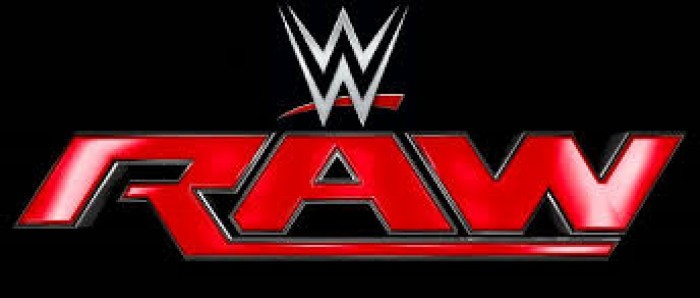 This week's RAW had to be a big one as WWE Fast Lane provided nothing new, meaning the status quo of the WWE did not change at all and we only set up one match for WrestleMania, and WWE wasted little time, before Raw even began we got a great backstage brawl between Dean Ambrose and Brock Lesnar, with the Beast sending Ambrose through a windscreen and the Lunatic Fringe was taken out in an ambulance.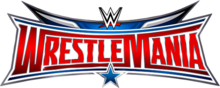 We opened up with a video package from WWE Fast Lane which was a great video clip and made the last hour of Sunday night's event look bearable, and thankfully the bad taste in everyone's mouth after Fast Lane was quickly forgotten as Raw had one was the best opening segments in a long time.
Here comes the money
We kicked things off with the chairman of the WWE Vince McMahon, who was presenting the Vincent J Kennedy award for the legacy of excellence. He talked up about his father and his grandfather's legacy, making it felt very special, and very real until Stephanie McMahon was announced as the winner which the crowd quickly showed their diastase for, with boo's ringing loud all across Detroit.
Stephanie came out to claim her award when the unthinkable happened and we had the return of our savior, good old Shane O'Mac who returned to a huge reaction. The crowd exploded, social media blew up and everyone quickly forgot the previous nights wrestling. Shane came back and told the crowd he wanted the sole control of Raw, whilst Stephanie left the ring obviously frustrated at being upstaged by her brother.
Vince then announced Shane could have control of Monday Night Raw if he has one more match, against 'The Deadman' The Undertaker inside Hell in a Cell.
This segment was amazing and completely got rid of the horror show that was Fast Lane, which was exactly what was needed,yes it dragged on a bit and there was a few botches but this made the build up to WrestleMania great again.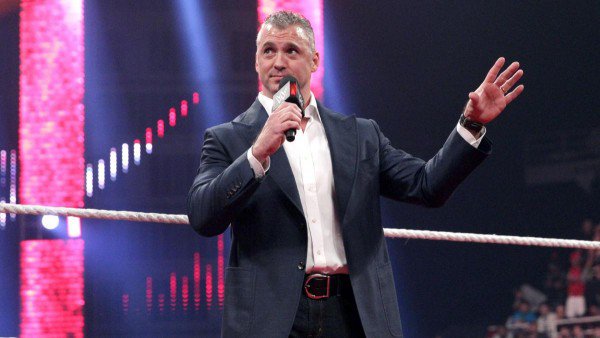 Six man tag
Next up was the New Day - the Lucha Dragons and Neville, which was a fun match with an exciting ending, the main spot being two 450 splashes from Neville, first diving off the apron and then Kalitso jumping off Neville's back, Hardy Boyz Esq.
But back in the ring Kofi Kingston grabbed Sin Cara's mask allowing him to hit Trouble in Paradise for a solid win, it was a good performance from New Day who have not lost in a long time and are looking more like a dominating tag team, they are the future of the tag team division and it is nice to see them being used properly.
The Beast is challenged
Brock Lesnar came out next looking particularly mad (Shane and Lesnar on the same show, this Raw was already amazing). Paul Heyman cut a great promo on how Dean Ambrose ruined his own WrestleMania by making his client angry in what was a typical excellent Heyman promo, the man can so no wrong.
All of a sudden a siren went off and this author thought it was Scott Steiner, but no it was Ambrose in an ambulance as he crawled to the ring to the sheer shock of Brock, but the Beast didn't take him seriously and simply stepped on Ambrose's head and walked away. The former Shield member then challenged Lesnar to a Street Fight at 'Mania and Lesnar responded with an F5 which made his answer clear, before Heyman confirmed it. Surprisingly the fans asked Brock to hit him again but Lesnar simply left, looking dominant whilst Ambrose smiled at the camera and that was that.
This will be a great match for both wrestlers, as Lesnar can have fun tossing Ambrose around, but also Dean gets the rub from being in the ring with easily one of the most beloved and most legitimate wrestlers the WWE has ever had.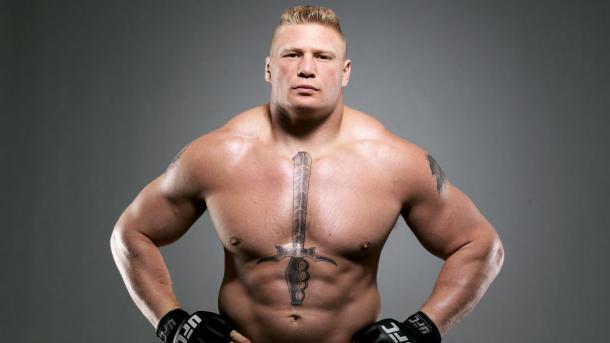 Tag Team action
Next up was The Usos - The Ascension in what was simply a time filling squash match, which began with the Dudley Boyz coming out and giving a quick promo on how much better they are than the Uso's and how they are not a forgotten team or a nostalgia act.
Regardless of that, the Uso's still managed to pick up the win it was a squash match and the Dudleys heel run has already become boring in this authors opinions.
Chris Jericho came out next to talk up AJ Styles after the pair had a great match at Fast Lane, but this author was hoping they would move on with this feud maybe to Kevin Owens or even the Miz, but that was not to be as the Social Outcasts came out and offered to take on the tag team of Y2AJ, which is actually a decent name.
This was a great match and everyone performed well, Axel eventually tapped out to the walls of Jericho and the new team of Y2AJ picked up the win, this could go all the way to WrestleMania which could lead to Jericho eventually turning on Styles, or even let Owens enter the feud for a three way match over the Intercontinental Championship, making the belt seem like a big deal.
Fast Lane rematch
Next up was a rematch from Fast Lane, the Titans - the Wyatt family, and the terrible booking continued here as Ryback left halfway through the match because he wants to become a singles star and prove himself.
If you were not even going to do anything with the Titans then why make them win at Fast Lane? The Wyatt family picked up the win and after The Big Guy walked out and we were treated to a very poor second hour of raw, maybe Ryback becoming heel could make him break through that glass ceiling and grab the brass rings like he said in his interview, maybe not.
Divas Action
Sasha Banks took on Naomi only 24 hours after their tag team match at WWE Fast Lane and both competitors had their respective partners in Becky Lynch & Tamina in their corners, once again it was the unlikely alliance that knocked off Team B.A.D when Lynch neutralized Tamina, Banks was able to beat Naomi and as the former NXT women celebrated Divas Champion Charlotte made her way to the ring.
Charlotte was informed the ladies that they will battle each other to become her No.1 contender at WrestleMania, the champion attempted to play both her potential contenders against each other, which is a clever ploy on the part of the champion as the cracks now begin to appear between Banks & Lynch who will surely put on a classic whenever the match takes place.
Time to play the game
Triple H showed Roman Reigns what happens when you stick your nose in the business of the Game on Raw, as Reigns was due to battle Sheamus in the Main Event but Triple H made it his business to make sure Reigns never makes it to WrestleMania, by getting involved before the bell rang.
'The Kings of Kings' took his challenger apart, jabbing him in the throat with the timekeeper's bell and pounding his face over and over into the commentary table until his nose bled, then to add insult to injury Triple H Pedigreed Reigns into the steps.
So is it too on the nose to say Roman Reigns has his work cut out for him? Well it could be a long road ahead for him if this beat down was anything to go by and the road has only just begun.
Overall it was a good ending to a show that had a brilliant opening, with everything in between being average at worst which made for a very good Raw.
8/10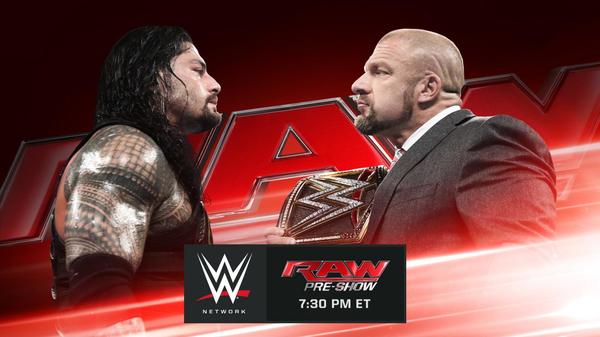 Honorable mentions
Booty-o's is a great idea.
Shane McMahon has the coolest Jordans.
Ryback got double pyro but Lesnar got none.
Why wasn't Dean Ambrose arrested? How do you just rob an ambulance? Where did those doctors go?
Paul Heyman thinks parkour is a bunch of kids on bikes.
Vince's admits to beating his kids.
Vince cursed live on air.
Byron Saxton passed a blood capsule to Roman Reigns and was caught.
Kane was caught telling Ryback to leave.