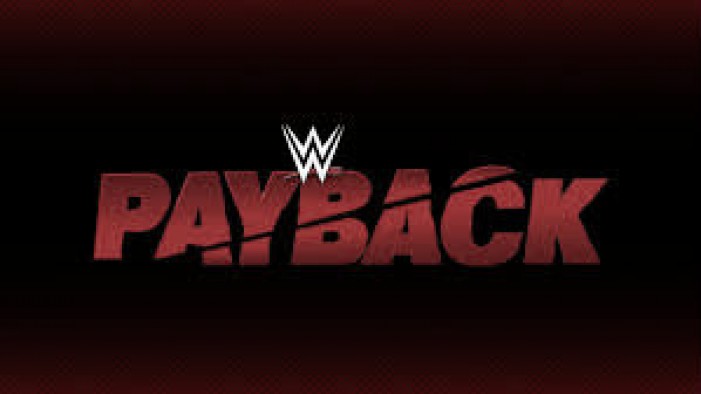 Last night gave us the first PPV of the new era and many things were done right with this show some which had some confusing outcomes and some moments that even fell flat. The show got off to a strong start with a promo from the New Day who had the crowed laughing within seconds of picking up the mic. Beyoncé you should look up Xavier Woods! The Pre-Show is where things really began though and it got a last minute match that angered a lot of people Dolph Ziggler - Baron Corbin.
Baron Corbin - Dolph Ziggler
This match was great, but the fact that it was moved to the Pre-Show could have hurt Corbin in the long run.It was a good showing of what Corbin can do for anyone who hasn't got the full experience of seeing him, it was a great showing in a quick match that ended on Ziggler getting the sneaky roll up Corbin.
There wasn't much in this match just a shame that it was on the preshow and an injustice to the men in this match.
Kalisto - The big guy Ryback
Ryback bro you did great with the CM Punk mocking you're a great guy. This match for sure should have been on the main show amd it was way better than their WrestleMainia match, which was also very entertaining. The giant guerilla press slam off the top rope was so cool! It was just the finish which wasn't brilliant as Ryback had no need to go for the frog splash when he was already done. Kalisto should never be put on the preshow because he is so darn good and this author refuse's to believe that people backstage are okay with having a match like this on the preshow.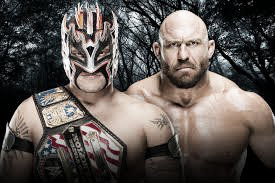 Enzo and Cass - Vaudevillians
This match started off strong and was making waves going over well with the crowd firmly behind Enzo and Cass as per usual. New day were at ring side eating pizza during it which just shows how far their gimmick has gone. The match wasn't going for long when Simon Gotch Irish whipped Enzo Amore under ropes but he dropped too late and caught his head on the second rope before hitting his head off the mat then tumbling to the outside hitting his head at ring side. He was unresponsive when Gotch tried to pick him up so he was checked on and he was knocked out so the match was called of in a no contest when the ref threw up the X.
Enzo was removed and taken care of by the medical team, lets hope this doesn't effect the push these men are on like a concussion killed Fandango's IC Champion push. Stuff like this doesn't happen often and we here at VAVEL would like to remind everyone to please leave this to the pros. Wrestling isn't fake, it hurts and you can be seriously injured. Enzo got lucky here people as many thought it was a neck injury, but thankfully it was just a bad knock and a concussion.
Sami Zayn - Kevin Owens
This match was, for this author, the match of the night as these men have fought over 100 times and every time is a treat to see them.They just get it they know when to move when to hit a big spot or a false finish, these men are two of the best today they are incredible. From opening bell to the three count these men went at each other with everything they had.
Sami Zayn had the most of the momentum at the start with Kevin Owens mostly on the defense through out this match. The beginning of the end was when Kevin Owens took Zayn to the outside of the ropes onto the apron where KO went to powerbomb Sami but he backed body dropped Owens on the apron which set Zayn up for his torpedo DDT through the bottom ropes.
When KO kicked out it was a shock to people, but he then picked up momentum and hit a huge frog splash on Sami that looked like it killed him. Sami set up for his helluvakick but KO hit a superkick that rocked Sami and sent off the ropes for the pop up powerbomb, gaining the victory after a back and forth match. After the match Kevin Owens added insult to injury by slapping Sami Zyan picking him up and throwing him out of the ring demanding Bryon Saxton get in and interview him about beating Sami Zayn. Kevin Owens declared that he will be taking back his Intercontinental championship. With the way they are taking this feud now most likely means Sami Zayn and Kevin Owens won't face each other one on one for another while, but then again who knows?
Cesaro - The Miz
This match did everything and more than any expected it to do. The match was a great showing of how good the Miz and Maryse are together and how powerful Cesaro is. Kevin Owens on commentary was a great addition to this match too, especially considering how it played out. Sami Zayn ended coming back out to ring side where he jumped over the announcers table to attack KO. While all that chaos was going on all around ring side, Cesaro set up Miz in a Cross Face but as Miz tapped out Kevin Owens and Sami Zyan made their way up onto the ring apron. Cesaro knocked them off but that distraction cost Cesaro with Miz rolling him up pulling on the tights. After the match Cesaro takes out the Miz, KO takes out Cesaro and then Sami tries to take out KO but gets a second pop up powerbomb for his troubles!
This has gotten people interested in the title because its more than one person who wants it more people want the title makes fans see that its important!
Chris Jericho Vs Dean Ambrose
This author can tell you that they felt that this match fell onto its face. It was sloppy and slow paced, not that it was anyones fault this match just didn't click. Thinking that so much time was put into this that it didn't click and Chris Jericho hit the same ropes Enzo did with his face, busting his nose. It was a strong showing but this match dragged out and even people were complaining on Twitter also! Dean Ambrose picked up the win after a Dirty Deeds (Even though Jericho layed on top of Ambrose for a little bit a pin wasn't counted)
Charlotte - Natalya
WHAT! What happened damn it to hell what was this really? Did that really have to happen what on earth was the point of this matches ending. Okay first off, great match, Natalya was working her ass off and she looked amazing you keep forgetting how good she is when she is off TV, but then she comes back, BAM she shows you why she is one of the greatest.
This match had a lot to go for the two of the best women wrestlers on the roster and then the "Chicago screwjob" happened it was almost worse than the TNA Screw job thing they done a couple years back. Strong showing from Charlotte picks up the win by a screw job finish. After the match Bert Hart and Natalya both lock in the sharpshooter on the Flair father and daughter duo!
Who runs RAW?
Well now this is a bit to swallow and though notes of what happened are in front of me this bit was long winded and this author doesn't know why this wasn't on the pre show as this was the reason Dolph Ziggler - Baron Corbin was moved to the pre show, REALLY. That was a poor attempt of trying to get people excited. Vince McMahon was great as usual but now we have double power over RAW with Stephanie and Shane McMahon as they have equal power of RAW. Don't know how this will work but it will be interesting. Maybe if we get Stephanie trying to ruin Shane by having his plans bleed at every turn? The question really is what about SmackDown?
AJ Styles - Roman Reigns
This match was great, AJ Styles is so good and Roman Reigns is the bomb diggity, watching this was so much fun. Roman Reigns is just a monster powerhouse the way he just picked up Styles for those two powerbombs was just incredible and he looked like a true champion. The match was a good showing of what Roman can bring to the table.
The match was spilled to the outside and AJ Styles hit a Phenomenal Forearm that sent the two of them through the table, it looked amazing but AJ couldn't get Roman in the ring and the match ended on countout. But quickly Shane came out to restart the match as a no count out match. This continued the match for all of three minutes but Roman Reigns got disqualified, by accident of course. THEN! Stephanie comes out and says the match is getting restarted again but this time a no DQ well now this got good here Luke Gallows and Karl Anderson showed up and knocked out Reigns followed by the Usos, which led to Reigns throwing AJ off the top rope into a pile of men fighting. Roman took to the sky taking everyone out except for AJ who was on the barrier and hit another forearm. Once he went into the ring Reigns ducked his third attempt of the forearm and Styles ate a spear that ended the match.
All in all this PPV was good a few things that they should follow up on tonight on RAW but we'll see won't we hopefully questions are answered.