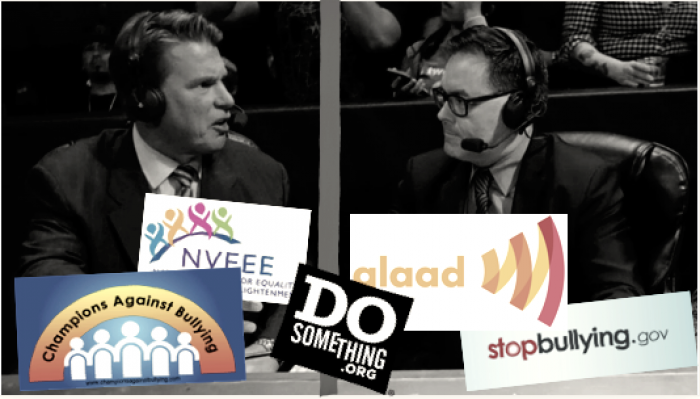 First off, mental illness is no joke, and we here at Vavel wish Mauro Ranallo, who has been the SmackDown Live play-by-play commentator since its inception, all the best in his first against the disease.
The 47-year-old is battling what is believed to be depression, a serious condition that the World Heath Organisation says will affect one in four people in the world alongside other neurological diseases, with 450 million currently suffering from mental illness.
This highlights how as a society, the treatment of the illness should be as sensitive as possible, but rumours have sparked, and while these conditions can arise from nowhere, one man is believed to have sent Ranallo into this specific bout.
John "Bradshaw" Layfield, also known as JBL, was up until over a month ago Mauro's commentary partner, but he has come under fire for apparently bullying the 47-year-old, an act he has been accused of on more than one occasion.
WWE are yet to commentate on the events that have unfolded, which has seen Ranallo leave the company without an official explanation while Tom Phillips now occupies the vacated hot-seat.
WWE the PR geniuses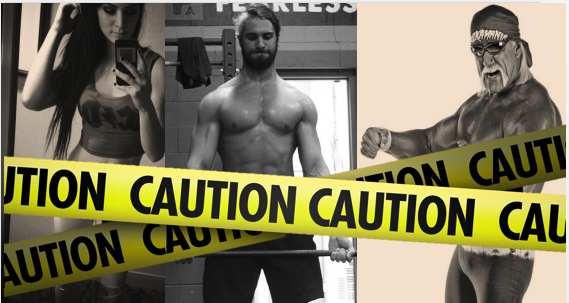 Over the past decade or so, the rise of social media has forced major companies, including WWE, to use their reputation to make them appear a 'certain' way and this has affected not only their programming but performer's every day lives.
A number of events have been swept under the rug, never to be addressed again including;
Any mention of Chris Benoit since his murder and suicide.
Any mention of Hulk Hogan immediately following the racism allegations.
Seth Rollins' leaked nude photographs.
Paige's leaked imagery.
And more recently the suggestion of bullying from long-term employee JBL.
As well as many more events that could harm the reputation of the world's largest professional wrestling company, and also one that trades on the New York Stock Exchange.
"Best for business" is a term that was used a lot during the Authority management on WWE television and this translates very easily to their entire ethos, getting caught up in unpleasant headlines would be the complete opposite of the motto.
Addressing issues which could easily be ignored would cause the company to be swept up in many disputes that they would rather avoid, a poor choice for the human spirit but a smart one for a global company.
The PG era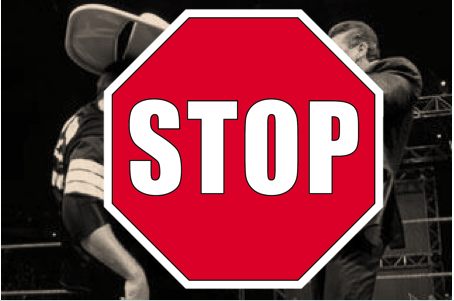 In the mid-2000's WWE opted for a cleaner, more family-friendly product, the reasons behind this include; Linda McMahon's senate run and the aftermath of the Chris Benoit tragedy.
The company needed to better themselves and fast, no more violent chair shots, no more blood and no more bad language making them more appealing to a family-friendly audience.
WWE became a company of attraction for many charities and organizations including;
GLAAD - "GLAAD amplifies the voice of the LGBT community by empowering real people to share their stories, holding the media accountable for the words and images they present, and helping grassroots organizations communicate effectivelyWhile this seems ideal, often, things cannot always be controlled as lives outside of the company are not scripted."
DoSomething.org - "Makes the world suck less. One of the largest orgs for young people and social change, its 2.7 million members tackle campaigns that impact every cause, from poverty to violence to the environment to literally everything else."
Holocaust Memorial Resource and Educational Center - "The UpStanders: Stand Up To Bullying initiative is a program of the Holocaust Memorial Resource and Education Center of Florida."
WWE are partnered with nearly one hundred more companies helping others within various communities.
Which include; Champions Against Bullying, Stop Bullying.Gov, KidPower, NVEEE,
The JBL controversy, while unknown, has been widely rumoured and it is likely that backstage officials will know the big picture but with little pressure from partnering companies, it is unlikely they will force any action.
WWE would like to present themselves as the nicest, most friendly, product available, a controversy surrounding bullying is likely to cause anger and controversy not just for themselves but for their partners.
Loyalty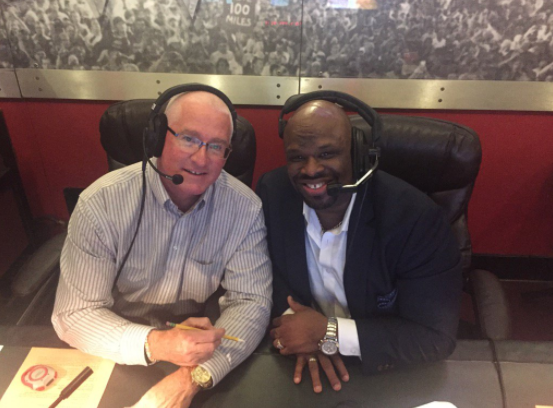 While the subject of loyalty is one that is typically referred to as being lost in society, WWE has kept it well and truly alive, offering jobs to many of their former employees after they hang up their wrestling boots.
Scotty 2 Hotty (Scott Garland), Terry Taylor are now trainers at the WWE performance center.
Arn Anderson, Billy Kidman, Dean Malenko, D-Von Dudley, Fit Finlay, Jamie Noble, Michael Hayes, Pat Patterson, Road Dogg and Scott Armstrong are all producers.
The Boogeyman, Booker T, Dana Warrior, Eve, Jerry Lawler, Jim Ross, Kelly Kelly, Kevin Nash, Ric Flair, Ricky Steamboat, Sgt. Slaughter, Shawn Michaels, Sting, Superstar Billy Graham, Tatanka, and X-Pac are all ambassadors.
Byron Saxton, Corey Graves, David Otunga and JBL are all former performers turned commentators after retirement.
WWE like to 'keep it within the family' and while Bradshaw bares no relation to any of the McMahon's he has worked as an in-ring talent for the company for most of his career.
The 50-year-old Texan, began his career with the Vince McMahon-owned company in 1995 lasting until 2009 where he captured every available championship making him one of just 12 men to do so.
His retirement in 2009, however, was less than impressive, as he lost to Rey Mysterio in just 21 seconds before screaming "I QUIT!" down the microphone much to the delight of the WWE universe.
He returned in 2012, filling in for Jerry Lawler who suffered a heart attack and he eventually became a full-time commentator with SmackDown.
In the five years since his return, he has had many roles, including NXT Commissioner and even appeared in the 2014 Royal Rumble before being eliminated by Roman Reigns.
Past incidents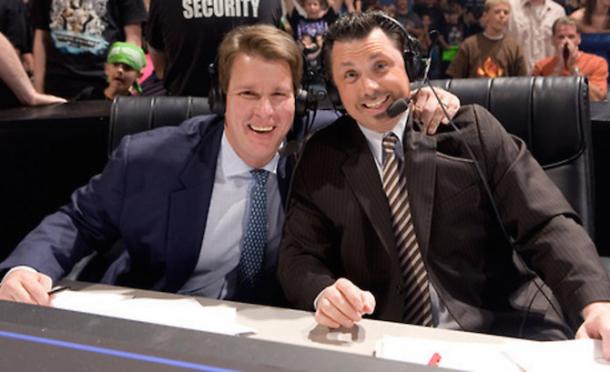 Sometimes people get caught up in incidents that are strange to them, having shown no similarities to these before; JBL however, is different.
Many former co-workers have spoken out about the veteran's behaviour, making the bullying rumours even more possible.
Joey Styles: According to Rob Van Dam "He never did anything personal to me, but back in the day his vibration bothered me because he was a bully and I would see him bully Rene Dupree... When Joey Styles knocked him out, how do you recover from that psychologically? ..."
Mark Henry: "When I was young, he used to pick on me, ribbing is a part of wrestling, that's how they show they're fond of you, they play practical jokes on you..."
Al Snow: "He does [bully a lot of younger guys] but he's testing them. Where do you think you or anybody else for that matter, think you deserve anything? You want in the locker room *basic chatter* who the f**k are you?...."
Matt Hardy: "Freeman coliseum, there were two places with locker rooms and then we went and had our match and then Bradshaw came in and made everybody move their bags out and then he took our bags out and hid them and said 'if you guys wouldn't dress in your own dressing room like a couple of prima donnas someone would probably watch your bags and nobody would be able to mess with them..."
Lance Storm: "There was a misunderstanding what he thought I said, he found offensive, and when I was at WrestleMania 21 he confronted me in the trainer's room and basically was just yelling at me 'I heard what you said, what's your problem, blah blah blah'..."
Vince Russo: "JB started carrying on saying he could take anyone in the company in a real bar fight, first of all, I was not a big fan of JB personally, I thought he was a bully and a loudmouth, so to sit back and hear him say this, now bare in mind I know some of the guys in the locker room. I say to myself 'I would love to see this' so I pitched the idea for the Brawl for All...to see Bart drop JBL, I'm not gonna say it was a bad day, it was a great day."
Conclusion
WWE are likely to ignore these events, not only to protect JBL but to protect their own image and that of their partners.
The chants of "Fire Bradshaw" were muted at a recent SmackDown Live show showing and the performer himself has started blocking people on Twitter who issue support for Mauro, proving that they're able to silence all bad publicity if need be.
They have already removed the voice of the people, and despite being partnered with many anti-bullying companies, the mutual benefits that they receive outweigh the strong rumours, regardless of the person's reputation.