 Manchester United forward Memphis Depay has said he is happy that manager Jose Mourinho has declared his belief in him both publicly and privately.
The Dutchman was Louis van Gaal's marquee signing last summer but failed to live up to expectations in his debut season at Old Trafford, and the club's number seven has done little to turn things around this term after a lack of match time under Mourinho.
Mourinho a "great coach"
However, Memphis is still content with life at United, and the former PSV Eindhoven man appears to have struck up a good relationship with his new manager.
Speaking to Dutch Outlet Metro, the winger claimed that "things are going well on the training pitch."
Describing Mourinho as a "great coach", Memphis said that the Portuguese manager "has told me he believes in me, both in person, but also publicly."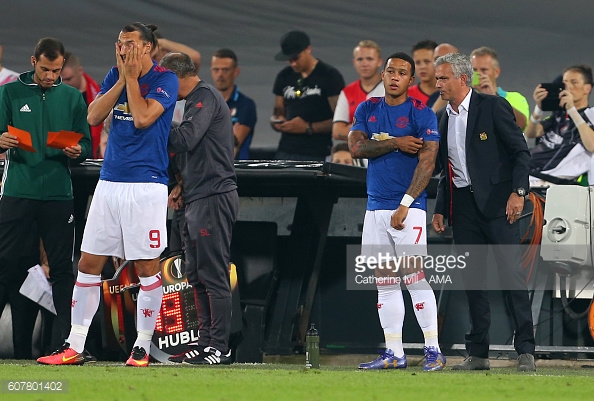 Dream club not enough for Memphis
Despite that, the forward stressed that he wants to play more – suggesting he will pursue first team football elsewhere if he cannot break into the Red Devils' ranks.
He said "being a fringe player is not the role I want" and although he referred to United as his "dream club", Memphis added that "I still want to play."
He continued, saying that "it is difficult that I am not always part of the match squad." Memphis also said that he felt like a "loaded gun", explaining that he is "ready to play" but he has to "wait for my chance."
The Dutchman was pleased, though, to have been reintroduced to the national set-up this week for the Netherlands' upcoming World Cup qualifiers. If he can impress in those matches – against Belarus and France – he might be handed more chances at club level by Mourinho.