Jose Mourinho's men travel to Anfield to face rivals Liverpool in one of the toughest Monday night clashes of this season.
The eight times Premier League winner is back in punditry with his former employers Sky Sports and the man himself had been noticing the area which could help his former club cause Jurgen Klopp's men with some troubles.
Gary thinks Liverpool's biggest weakness is set pieces
The former England international thinks that "the big weakness for Liverpool on Monday is set pieces" and the Red Devils should "put the ball in the box around the goalkeeper and the back four" to cause "problems" as he thinks "that's the way Liverpool are at the moment".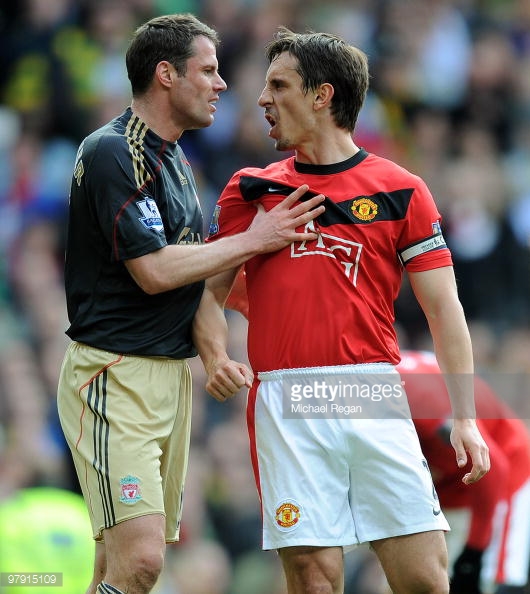 Neville thinks Liverpool still had the same problem in big matches this season
Klopp's men had beaten Arsenal and Chelsea at the Emirates and Stamford Bridge respectively this season, but the former Manchester United full-back thinks they still suffered when defending set pieces in those games.
The Sky pundit thinks that "even against Arsenal in the first game of the season it was 4-1 and Arsenal made it 4-2 and you could see Jurgen Klopp on the sidelines thinking 'do I quite trust these?'".
The former Valencia manager even thinks that in London, specifically "the last 15 minutes against Chelsea was a big, big moment. To come through it when it was 2-1 was a big moment to give them the confidence that they can actually hold on to a lead".
United should press Liverpool's back four
Neville thinks that Klopp's men "still look a little bit weak defensively. It might not play out in the goals they concede" but the former England assistant manager feels "like from 60 minutes to 90 minutes they tire a little bit and dip" and "that's where it feels like United could get on top".