Henrikh Mkhitaryan is being encouraged to battle his way back into contention within the Manchester United side by Jose Mourinho.
The former Borussia Dortmund player had last featured for the club in the Manchester derby last September but the Portuguese manager confirmed that the player is edging closer to comeback.
A thigh injury has sidelined the player for over a month now, missing games in the Premier League, the EFL Cup, UEFA Europa League and even the 2018 World Cup qualifying matches for his national team.
Mourinho explained the reason of Mkhitaryan's exclusion
Speaking to the reporters after the game against the Turkish side, Mourinho said that "the situation is that we played with Lingard, with Mata and Martial" because "I am not an Einstein, I don't know a tactical system to play with four wingers at the same time."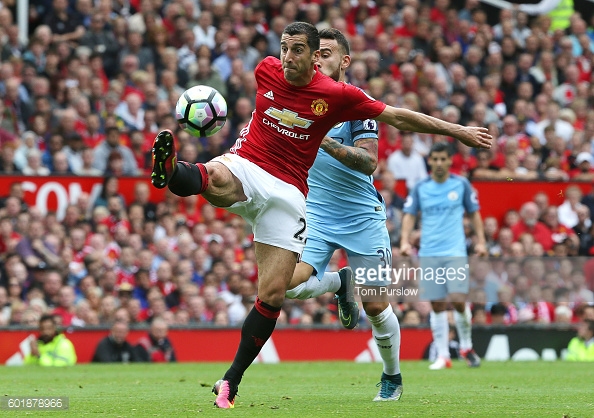 Mkhitaryan is edging closer but should work hard for a place in the starting XI
The former Chelsea manager confirmed that the former Shakhtar Donetsk player "has to work more to get the intensity and the real fitness to play at the high level" and "to have him here tonight on the bench and to give him 15 to 20 minutes, like I did with Memphis, I thought it would be better for him to work the way he did yesterday and much harder, obviously".
By excluding the player, Mourinho said that "it would be much better for him to work today, like he did in the specific session, than to wait for his chance. But he is ready. He is ready very soon".
Mkhitaryan created 82 chances, provided 15 assists and scored 11 goals in the Bundesliga last season and his inclusion in Manchester United XI is just a matter of time, once fully fit.
Mourinho travels to Stamford Bridge on Sunday to face his former club in a much anticipated Premier League fixture before hosting Pep Guardiola's Manchester City three days later in the EFL Cup round of 16.