After his cameo in the one all draw at Goodison Park, Marouane Fellaini has been ridiculed by fans and pundits alike for giving away a penalty within seconds of coming on. But despite this, both Milan giants are supposedly fighting to sign the Belgian midfielder and manager Jose Mourinho is prepared to block the move out of fears of weakening his squad during the middle of the season.
AC and Inter Milan chase Fellaini
The Italian giants and city rivals from Milan are reportedly both battling it out to sign the Belgian midfielder who has lost his place in the side following that appalling late cameo against his former club Everton in which he gave away a penalty and generally ruined everything he touched.
But the two Milan clubs have agreed to meet his loft £120,000 a week wage demands, set by his agent, so it would appear that both clubs value the midfielder a lot higher than Manchester United's fan base does.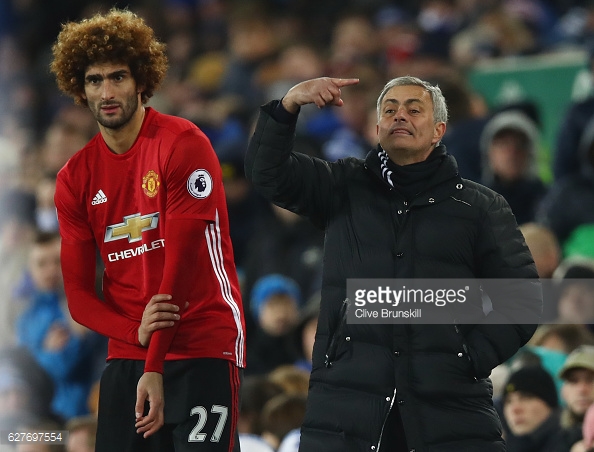 A large number of United fans would not be too dismayed if Fellaini was to depart the club for anywhere near what David Moyes paid for him back in 2013, £27.5 million. It would be hard to recoup that much but anywhere around £20 million would be a success from two Italian sides who are fighting with money problems themselves.
But the midfielder received a very warm reception at Old Trafford, when he was substitued on for Wayne Rooney in the 2-0 win over West Brom, showing that not all fans want the Belgian to depart in the winter transfer break.
Jose willing to block the move
But despite the interest from the two Milan clubs and the fact that Jose himself has taken Fellaini's first team spot away from him in favour of Michael Carrick, which has led to this fantastic run of form, Fellaini doesn't look set to leave.
But Jose Mourinho is reportedly more than willing to block any attempt from the club to sell Marouane Fellaini, who has played over 100 games for the club since joining from Everton with David Moyes.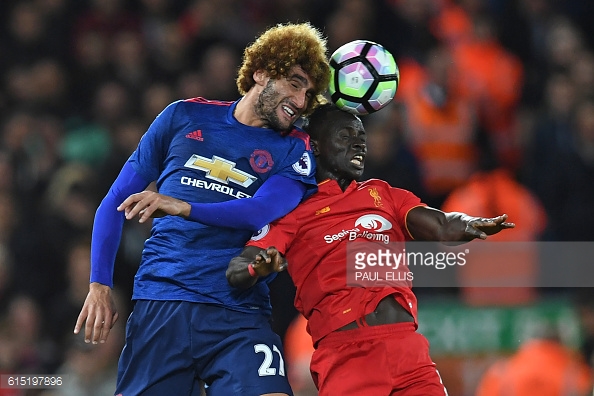 Perhaps Jose sees a team in which Marouane Fellaini is still an integral cog in the machine, it is more than likely though that Marouane Fellaini will be used on and off as a rotation option during the season, with United continuing to progressing the EFL Cup, the Europa League. To add to this, the Emirates FA Cup is just around the corner and the side are catching up on fourth spot, there will be a lot of games coming thick and fast. Due to this Jose Mourinho does not want to weaken his squad in January and leave his midfield short of legs when some weeks United will required to play three games in a week.
All in all, it would appear that Marouane Fellaini still has some form of a role to play at the club, but what they role is, is yet to be seen.