 There have been doubts about whether Paul Pogba can prove himself in the Premier League and justify his hefty price tag after he signed for his former club. After a full season with Manchester United, it's safe to say that he had done just that, and will keep doing it. That's despite a poor goal and assist tally last season.
Any football fan that has watched the Frenchman play week in week out should agree that the 24-year-old had a good 2016/17 season with Manchester United. Yes, he might not have the goals and assists stats to back him up, but there's more to the game than just scoring and assisting as a midfielder. The main reason why he couldn't get the goals and assists was due to the position he played in and the freedom he had offensively.
Paul Pogba will dominate the Premier League this season, and this time with the goals and assists to back him up, and will do so because of three reasons.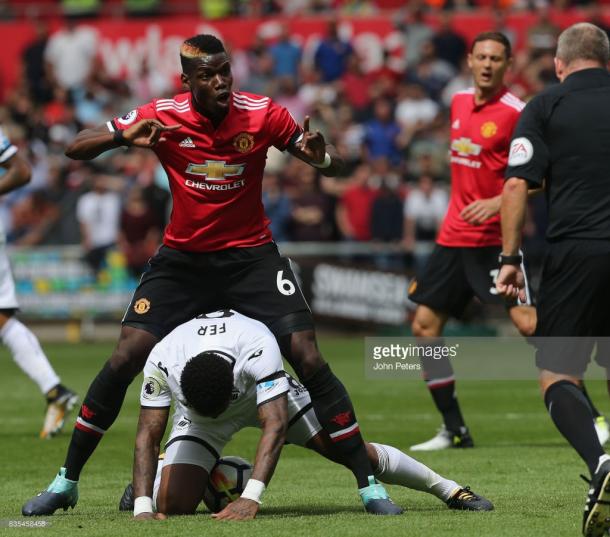 Position and freedom
José Mourinho knew that the only way to get the best out of the French international was to add a new solid defensive-midfielder to the team. He then went on to sign Nemanja Matić. So far, Mourinho has started Paul Pogba and Nemanja Matic in four matches (two league, UEFA Super Cup and a friendly versus Sampdoria). In all of those, the midfield duo has proved to be outstanding in their own roles. Pogba has been allowed to drive and stay forward without the worry of having to get back to defend the moment his team loses the ball due to Matić's presence. It's Matić who's protecting the defenders at the back. In his first two Premier League matches this season, Pogba's played a key role in consecutive 4-0 victories for United, scoring twice and assisting another. Remarkably, he's only three goals away from matching his Premier League goal tally of last season (5). With the addition of Matić, Pogba's attacking quality has already shone and will continue to do so.
Pressure
Pogba signed for Manchester United for a hefty fee of £89million. At that time, he became the world's most expensive player. That, of course, brought on a lot of pressure on him to do well. However, the world's most expensive player crown was passed on to Neymar following his €222m move from Barcelona to PSG. That itself has removed most of the pressure that was clearly affecting him both on and off the pitch. The links between Pogba and his price tag have significantly decreased. In a market, where players are moving for £50m frequently and the Premier League's smaller sides are paying £20m for players, Pogba has suddenly gone from overpriced to underpriced.
His social media last season was busy. Dances, haircuts, training videos, the lot. Many people found this frustrating considering the form Pogba was in, only increasing the pressure which he was under. Footballers and social media should certainly have a relationship. What's wrong with a professional footballer posting whatever he wants whenever he wants. Players rarely get the chance to connect with fans, and players like Pogba and Michy Batshuayi having an online relationship with their club's supporters is healthy.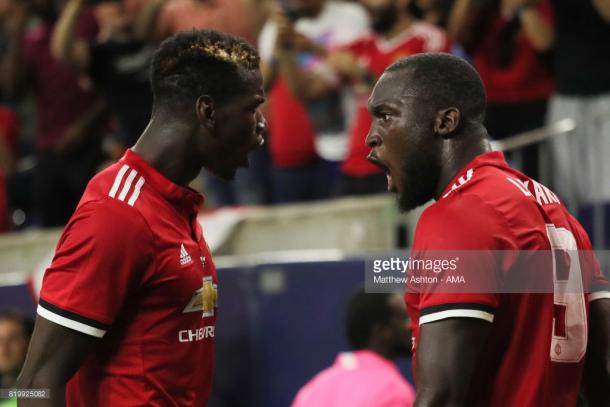 Link-up play
Last season, we saw a lot of the Pogba and Zlatan Ibrahimović link-up play. If only the Swede had finished the chances that Pogba had created, the midfielder could have got the credit he deserved. Now that Manchester United have signed Romelu Lukaku, who is great friends with Pogba, there's going to be more of Pogba's signature chipped-through balls and other final balls, increasing his assists.
Is he worth that £89million?
As a neutral, Paul Pogba's name evokes his £89m price tag. With the current market inflation, though, Pogba's fee appears to be a bargain. A 24-year-old world-class midfielder on a long-term contract this summer could well cost Man United double the price.